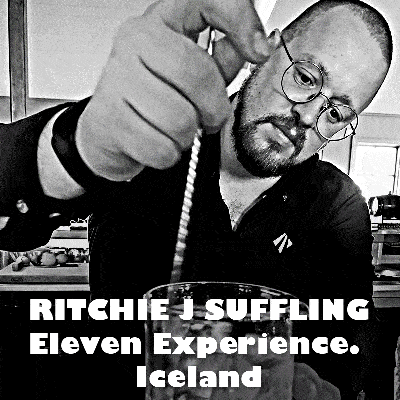 These goes to eleven cocktail par Ritchie J Suffling
Ritchie J Suffling est un fin mixologue avec une passion avouée pour les cocktails. Son travail à Eleven experience lui permet de mettre son talent à profit. Il appartient en outre à un groupe de mixologues, The Moseying Mixologists, dédié au métier de barman. La ville natale de Ritchie J Suffling est King's Lynn en Grande Bretagne, mais il réside actuellement à Kopavogur en Islande.
Son cocktail "These goes to eleven" est un hommage à Eleven experience mais surtout au film Spinal Tap. Ritchie J Suffling propose un daiquiri savoureux avec du rhum, du citron et des bitters à la rhubarbe pour rehausser le goût. D'une couleur laiteuse, le cocktail est parfait, tant en journée, qu'en soirée.
These goes to eleven cocktail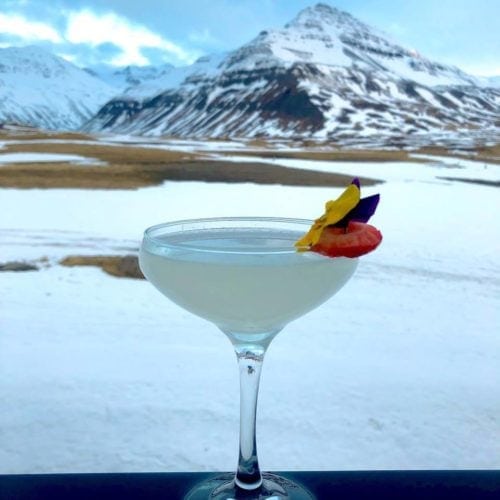 Ingrédients
Bacardi
DeKuper Marasquin
Du citron vert
Du sirop simple
Solution saline
Des bitters à la rhubarbe
Type de verre
Verre à cocktail
Garniture
Fleur comestible
Préparation
Dans un verre à mélange, verser le bacardi et le DeKuper Marasquin. Ajouter ensuite le sirop simple, les bitters à la rhubarbe et la solution saline ; presser le citron, bien mélanger et filtrer. Servir dans un verre à cocktail et garnir.
Ne buvez pas au volant. Consommez avec modération.