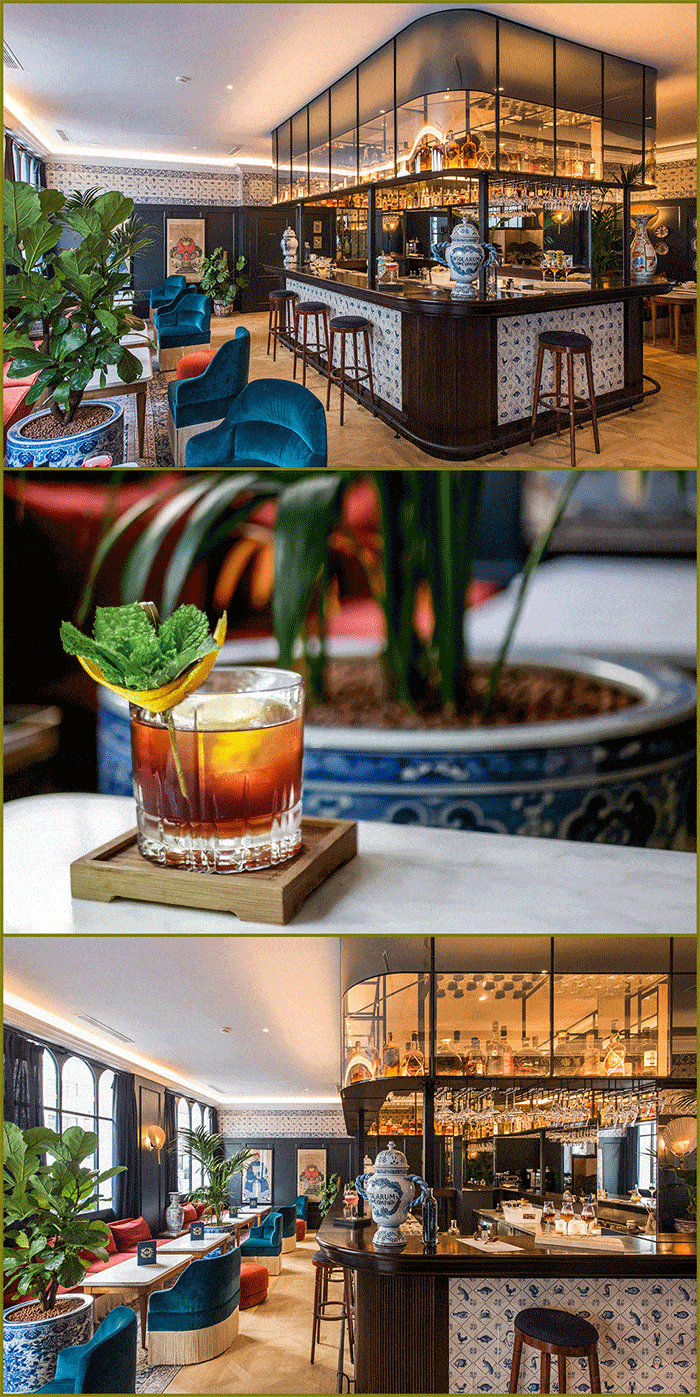 Club 1802: a refuge for rums lovers
Club 1802 is on the way to becoming a must for lovers of vintage and arranged rums. Opened on November 8, the Monte Cristo hotel bar offers 500 references of this precious beverage, all selected in advance by Alexandre Vingtier. An expert in spirits, he is the co-founder of the magazine "Rumporter" and author of the book "101 rums to discover".
But what does the date "1802" refer to?
This figure was not chosen at random: it refers to the year of birth of Alexandre Dumas, author of the novel "Le Conte de Monte-Cristo" which gave his name to the place. As a reminder, the Monte Cristo account tells the story of Edmond Dantes, a young sailor who was locked up on If Island and became the heir to a Borgias treasure hidden on Monte Cristo Island. In addition, the writer is the grandson of an owner of a sugar cane plantation on the island of Santo Domingo.
Hotel Monte-Cristo (opened this summer) and its bar immerse you in a 19th century atmosphere! You will discover a huge counter with woody and orientalist notes, where bottles of rum from all over the world are presented. The menu is as exhaustive as the place: declined around 10 timeless rums (Appleton 21 years old from Jamaica, Passador de Oro XO from Guatemala among others), and 10 rums of the moment (Fair XO Acacia Finish, India Fiji Company 13 years old…).
On site, the bartenders will be delighted to guide you during your tastings, and will not hesitate to give you a few tips to help you differentiate between the different types of rum: white, molasses, agricultural… and especially learn to appreciate them!
But what would a bar be without its cocktail menu? Club 1802 is no exception to the rule and offers a range of drinks based on rum (of course!):
– 2 non-alcoholic cocktails
– 6 classics revisited: Rum Old Fashioned, Ti Punch 1802 style
– arranged rums
– 1 punch ball to share (for 4 to 6 people)
– 4 signature cocktails: including "Honshu Island" (made of Japanese rum Nine Leaves)
And for the most gourmands, Club 1802 suggests that you accompany your glass of rum with a Puglia burrata, a mixed delicatessen/cheese board, or try the surprise plate!
One thing is certain: all roads lead to rum!
Don't drink and drive. Enjoy responsibly.