portfolio
7 rooftops in Toronto you should know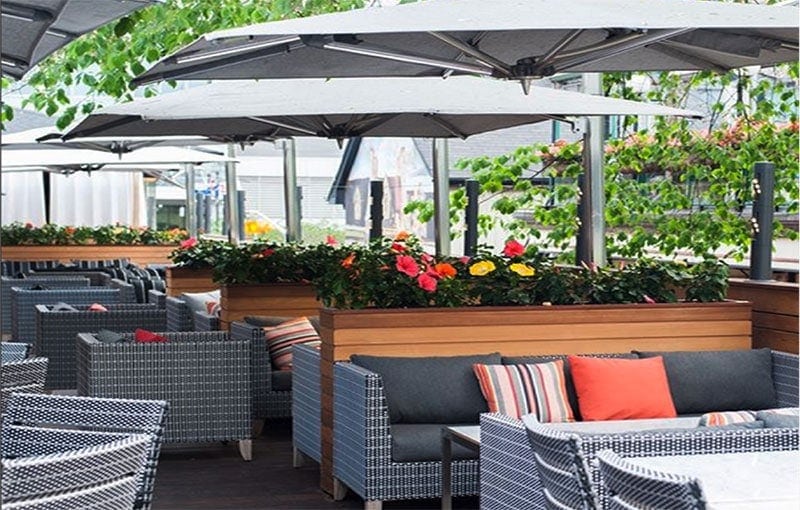 Sprawling rooftop terrace, wood ceilings, and lush indoor topiary, guests of Kasa Moto will enjoy a versatile dining experience that evolves from day to night.
Sunday to Tuesday – 12PM – 1PM
Wednesday to Saturday – 12PM – 2AM
115 Yorkville Ave, Toronto, ON M4W 1C1, Canada
+1 647-348-7000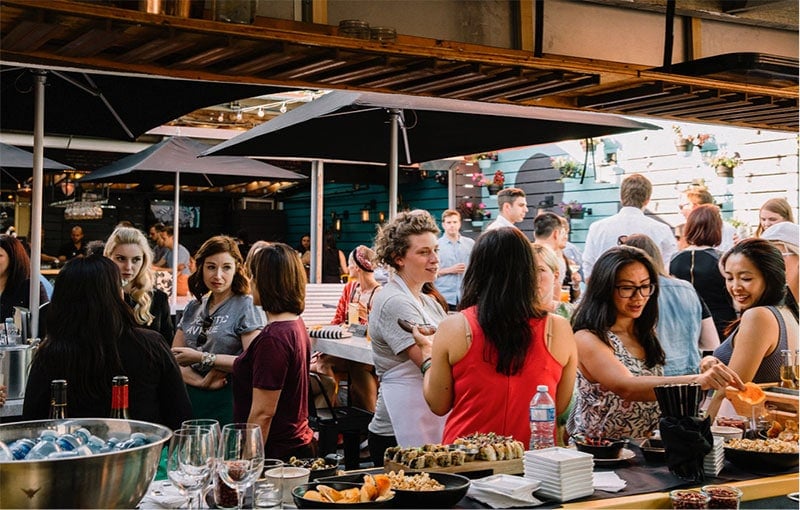 A rooftop patio bar and a sleek bar/lounge that hosts cooking competitions, as well as live music events.
Open everyday
1150 Queen St W, Toronto, ON M6J 1J3, Canada
thedrakehotel.ca
+1 416-531-5042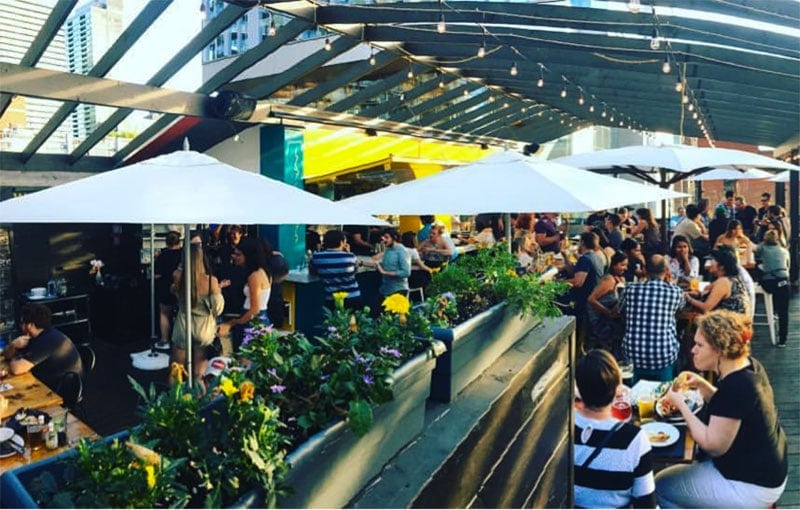 We offer 36 brews on draught (plus a selection of cask-conditioned ales)… A handful of local craft ciders are also available on tap and in bottles. We also offer a wide assortment of spirits, rounded out by an impressive selection of top-shelf bourbon, single malt scotch, and tequila… Standard mixed drinks, several signature cocktails and a hand-picked selection of specialty consignment wines.
Monday to Friday: 12PM–2AM
Saturday to Sunday: 1PM–2AM
137 Peter St, Toronto, ON M5V 2H3, Canada
+1 647-348-1137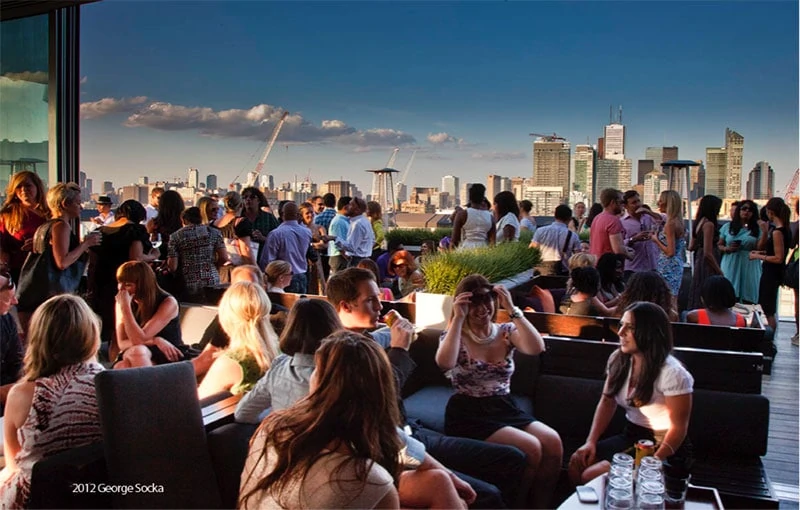 With creative cocktails and a full bottle menu, the roof caters to all your needs both day and night.
Monday to Friday: 5PM – 1AM
Saturday to Sunday: 11AM – 2AM
550 Wellington St W, Toronto, ON M5V 2V4, Canada
+1 416-640-7778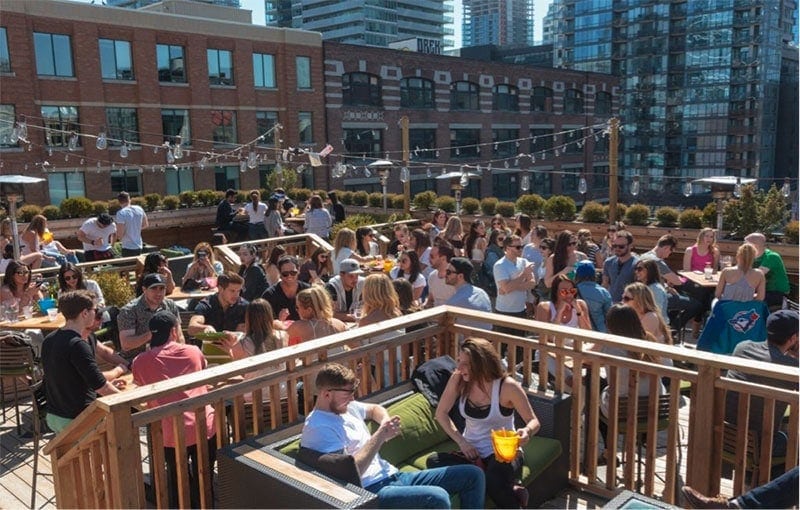 Spectacular Views and Ice Cold Brews. Whether you're looking to enjoy a refreshing patio beer after work or a ballgame, sip an ice cold margarita on a sunny day, or take in a breezy summer night with friends over delicious food – our rooftop patio is a must-see.
Monday to Sunday – 11AM – 2AM
250 Adelaide St W, Toronto, ON M5H 1X6, Canada
+1 647-344-1234
Great rooftop lounge atmosphere in this sportsbar American (traditional) and brunch, casual attire. TVs, comfortable furniture, fire pits and friendly bar staff.
Monday to Thursday 11:30AM – 1AM
Friday 11:30 – 2AM
Saturday 10AM – 2AM
Sunday 11:30AM – 1AM
99 Blue Jays Way, Toronto, ON M5V 9G9, Canada
+1 416-348-0099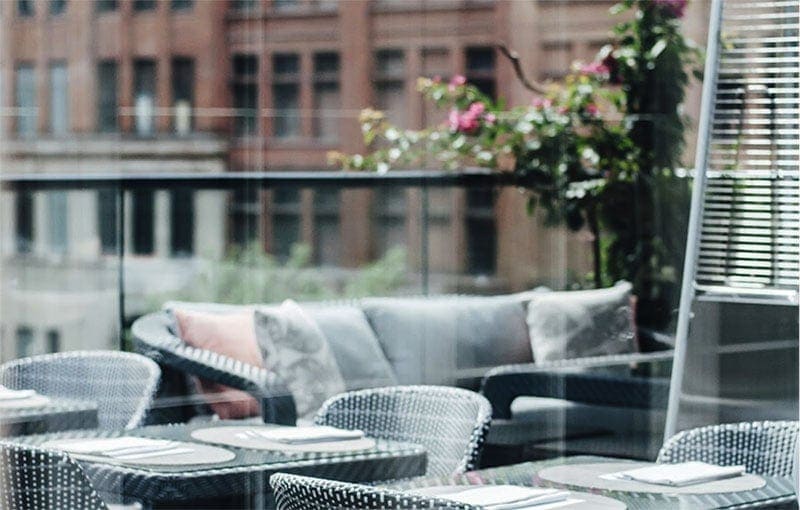 legant with great ambience on a fifth floor with stunning views to both the south and west.
Monday – Friday: 11:30AM – 11:00PM
Saturday: 5PM – 12AM
Sunday: Closed
10 Temperance St, 5th Floor, Toronto, ON M5H 1Y4, Canada
+1 647-348-7000
Looking for stunning views, original cocktail recipes and concept bars in Toronto ? Look no further, we have gathered this list of 15 best rooftops in the city; from Italian to french cuisine, sports bar, brunch and more. Via Narcity.