top_ten
Top ten
The ten best hotel bars in Paris to taste surrounded by a fabulous decor, for all tastes.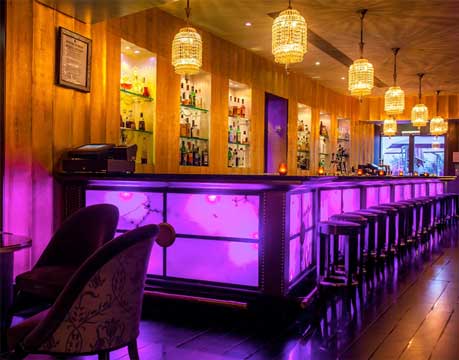 10
The bar of Hôtel du Collectionneur
In a warm and relaxed atmosphere, the bar of Hôtel du Collectionneur serves cocktails and offers live music
51 – 57, rue de Courcelles
75008 Paris – France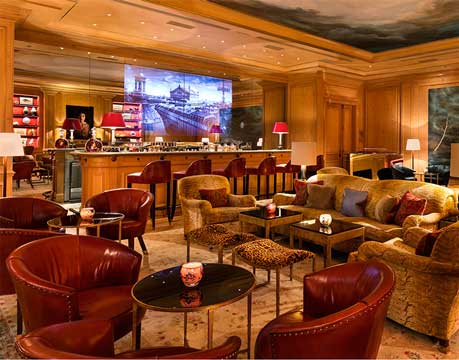 9
Bristol Bar
The Bristol Bar is one of the favorite places where fans of cocktails gather to meet in Paris. It is open daily from 17 :30 to 02 :00.
112 rue du Faubourg Saint Honore, 75008 Paris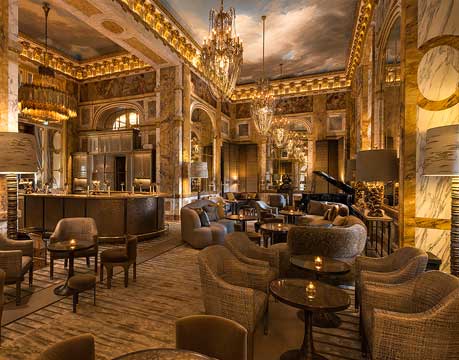 8
Hotel Le Crillon
An exceptional setting sublimated by an 18th century decoration, a gourmet menu and a cocktail menu to discover at the bar of the Hotel Le Crillon.
10, Place de la Concorde, 75008 Paris, France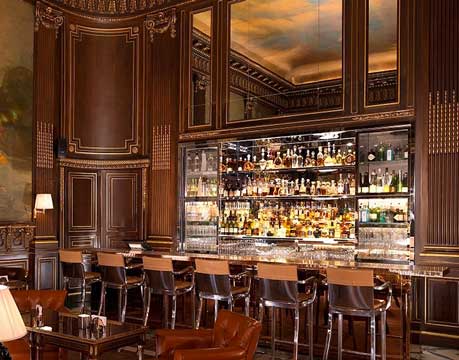 7
Hotel Le Meurice Bar
Bar 228, a luxurious space tastefully decorated to better enjoy stays in the French capital.
Le Meurice
228 rue de Rivoli
75001 Paris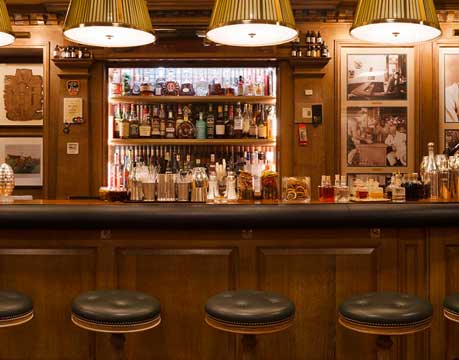 6
Hotel Ritz Bar Hemingway
Open from 6pm to 2am, the Hemingway Bar is known for its tasty cocktails concocted by the Head Barman Colin Field.
15 PLACE VENDÔME 75001 PARIS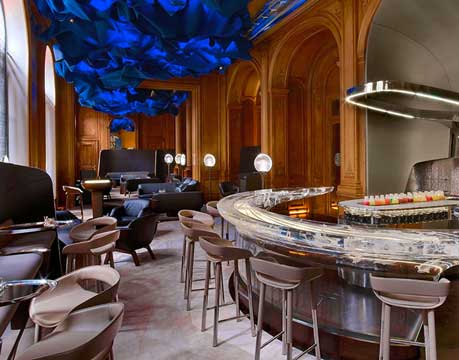 5
Hotel Plaza Athénée
The Plaza Athénée Bar offers creative cocktails in a musical atmosphere
25 avenue Montaigne, 75008 Paris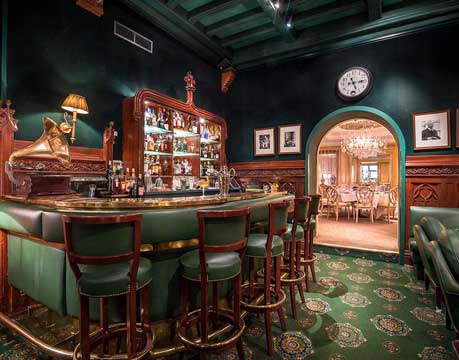 4
Hôtel Westminster Duke's Bar
Duke's Bar invites you to discover inventive cuisine, cocktails and spirits of all kinds.
13 Rue de la Paix
Daunou Street 15
75002 PARIS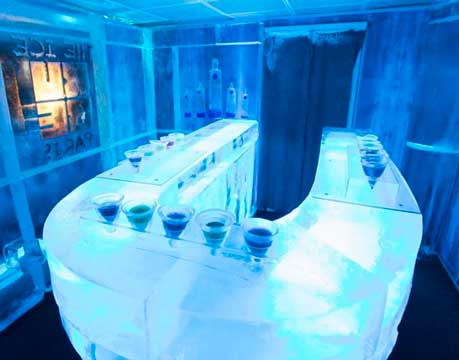 3
Ice Kube Bar
An atypical bar with an ice decor where a variety of cocktails and drinks can be enjoyed.
5 passage Ruelle
75018 Paris France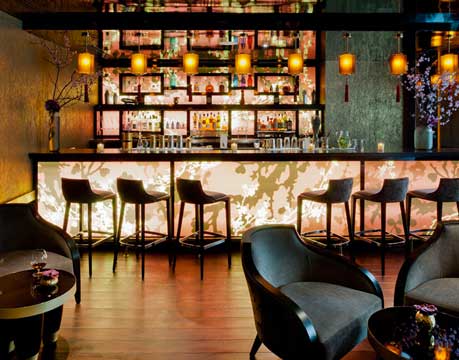 2
The Bar of the Buddha Bar Hotel Paris
Meet an intimate and welcoming bar, perfect for relaxing in front of a snack. DJ entertainment planned on weekends.
4 rue d'Anjou, 75008 Paris – France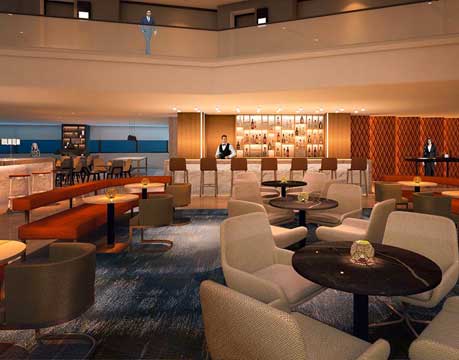 1
The Bar at Hyatt Regency Paris Etoile
The Windo Bar is located on the 34th floor of the Hyatt Regency Paris Etoile with magnificent panoramic views of the surrounding area.
3, General Koenig Square
Paris, France, 75017
So here it is, the Top 10 of hotel bars in Paris to taste a drink surrounded by a beautiful setting.
Don't drink and drive. Enjoy responsibly.