top_ten
Top ten
Outdoors, it's summer, so enjoy a cocktail on one of the best rooftops in the Big Apple. These are the 10 best rooftop bars in New York.
10
The great Steven Soderbergh's Bolivian-liquor brand, rosé, and rum are only found in the Williamsburg Hotel Rooftop. Get your coconut drink on its pool-decked terrace for a lazy afternoon, because… why not?
Williamsburg Hotel, 96 Wythe Ave., at N. 10th St., Williamsburg; 718-362-8100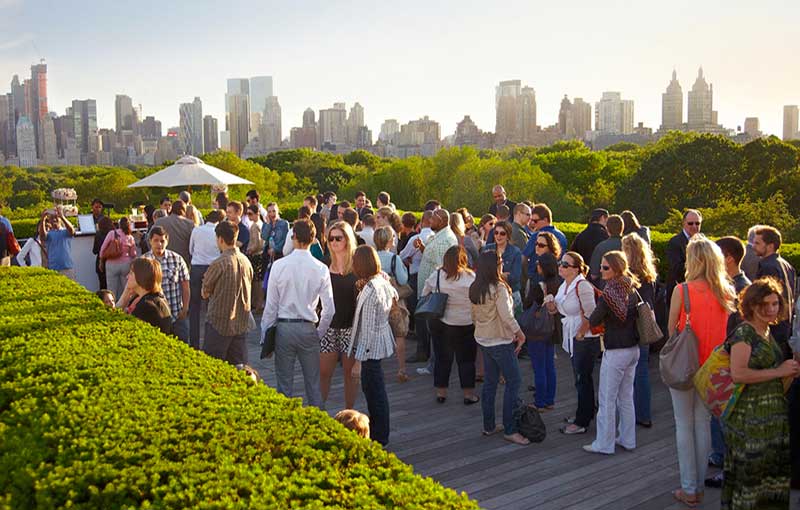 9
Art scenery and great drinks. This is the spirit of « The Met » which adapts its decoration according to the season. Get to know this original rooftop bar with an elegant glass of wine or a blackberry Mortal Kombat.
The Metropolitan Museum of Art, 1000 Fifth Ave., at 82nd St; 212-535-7710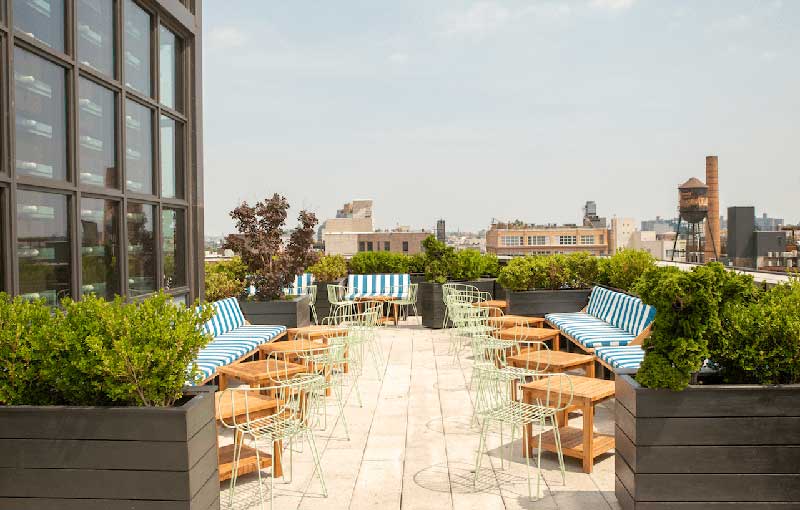 8
Across the Williamsburg Bridge you will find the excellent flavors of Andrew Tarlow (Marlow & Sons, Diner, Reynard) such as the homemade ricotta and sourdough bread and do not forget the vodka cocktails and vermouths. Open all year long.
Wythe Hotel, 80 Wythe Ave., at N. 11th St., Williamsburg; 718-460-8006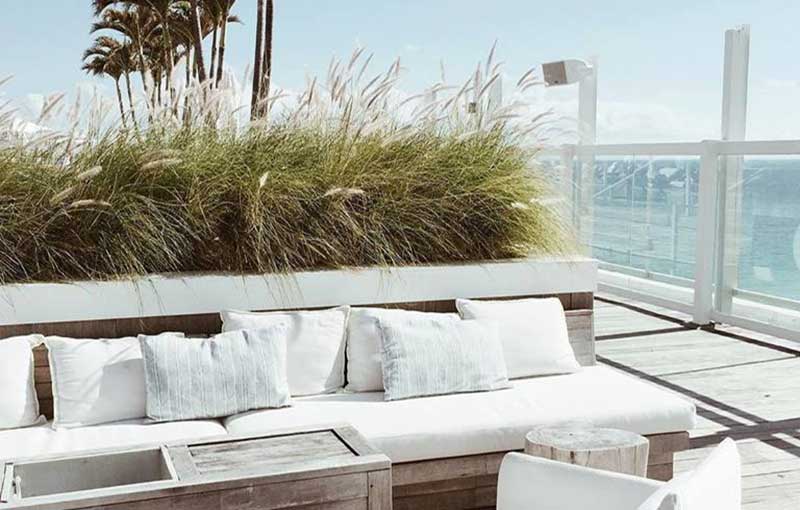 7
Take a break from the city hassles and go to the Garden & Bar rooftop before 16 :00 for a free entrance. This is a sustainable building with natural-wood and greenery walls from where you can see the Statue of Liberty and remind yourself why New York is just so awesome.
1 Hotel Brooklyn Bridge, 60 Furman St., nr. Doughty St., Dumbo; 347-696-250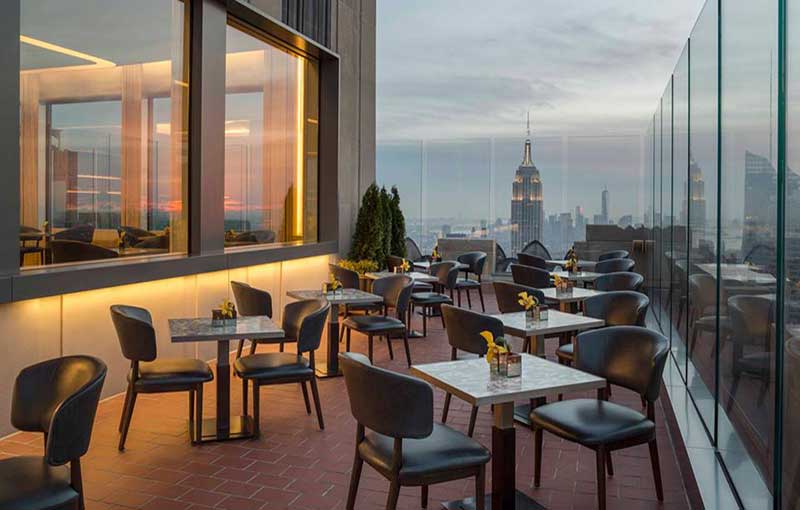 6
With $39 you can come and visit the Top of the Rock for a breathtaking view of New York. The bar is 5 floors lower where you'd be able to get your Martini, while staring at the Central Park.
30 Rockefeller Plaza, at 49th St.; 212-632-5000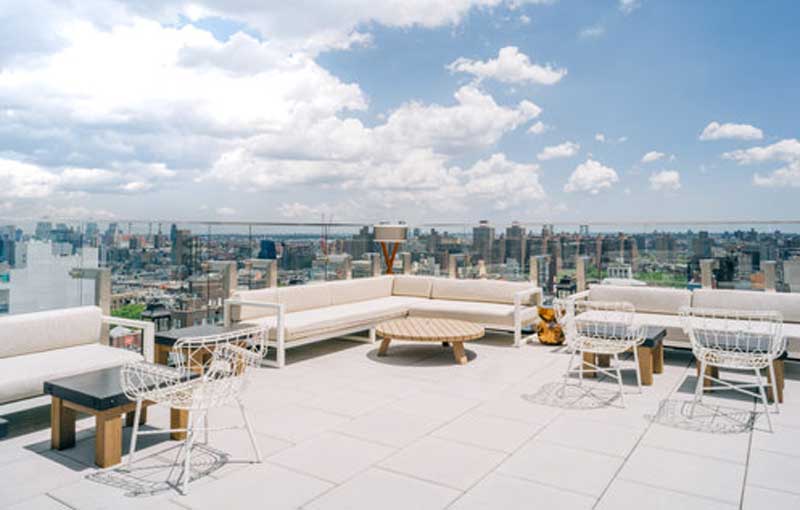 5
Feel the chill out vibe of The Crown. Enjoy a smooth evening with Dj music at this modern bar with minimal decoration with the floor-to-ceiling windows of the Hotel 50 Bowery. Get your refreshing Margaritas while admiring the amazing view towards the Empire State.
Hotel 50 Bowery, 50 Bowery, at Canal St.; 646-630-8057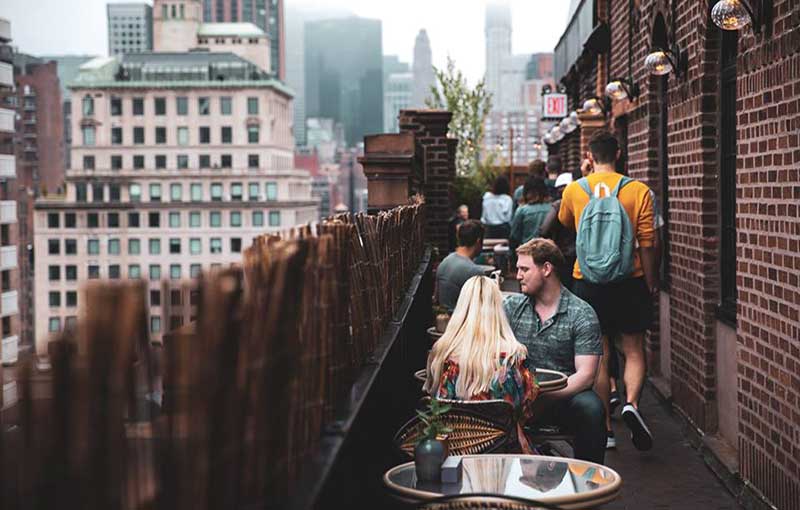 4
A tropical environment and a breezy rooftop with a minimal and specious interior. Get a Preserved Lime Caipirinha with a fruity flavor or a Cocoa Puff Old Fashioned. This bar is original from Miami and has won the Best American Hotel Bar at Tales of the Cocktail.
Freehand Hotel, 23 Lexington Ave, at 24th St., 212-475-1920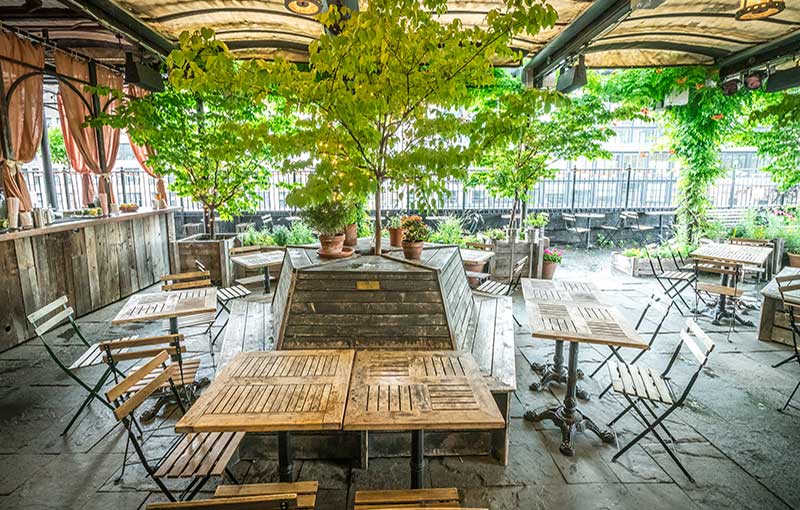 3
Above the McKittrick Hotel, the Gallow Green is a surprising verdant rooftop where special cocktails are offered such as the mulled cider and a very diverse menu. This bar is like a city full of wonders with a mysterious elevator ride. Reserve before going (highly recommended).
542 W. 27th St., nr. 11th Ave.; 212-904-1883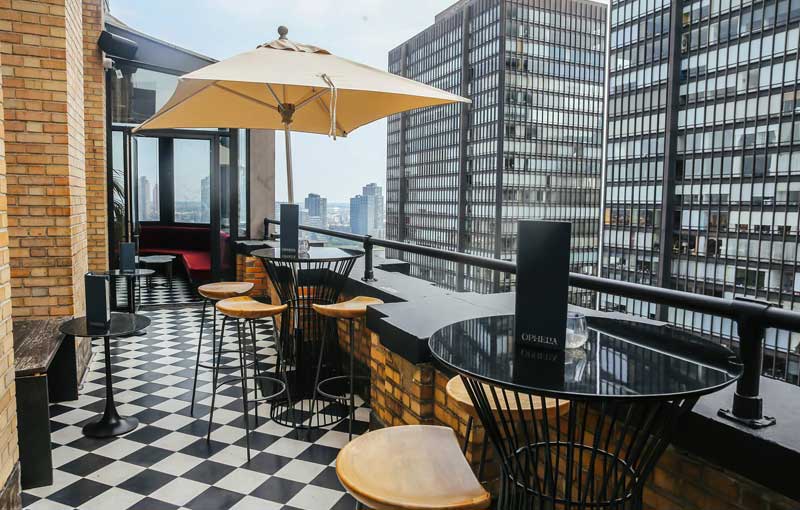 2
Go share some drinks with Frank Sinatra's soul on the 26th floor of the Beekman Tower. This bar used to be a hangout place for the « Ol' Blue Eyes », a reason to feel like you're « flying to the moon » specially with its incredible 360- degree view.
Beekman Tower, 3 Mitchell Pl., at First Ave.; 212-980-4796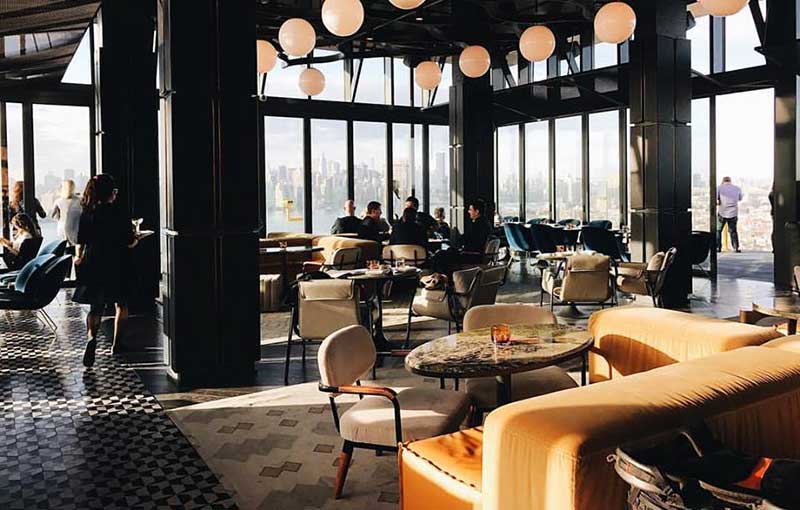 1
Now anyone can enjoy a cocktail on the 23rd floor of the William Vale Hotel. What used to be once a private place for panoramic film screenings is now a rooftop bar with a $20 cover. It is open mid-September from Friday – Sunday.
111 N. 12th St., at Wythe Ave., Williamsburg; 718-307-710
Don't drink and drive. Enjoy responsibly.