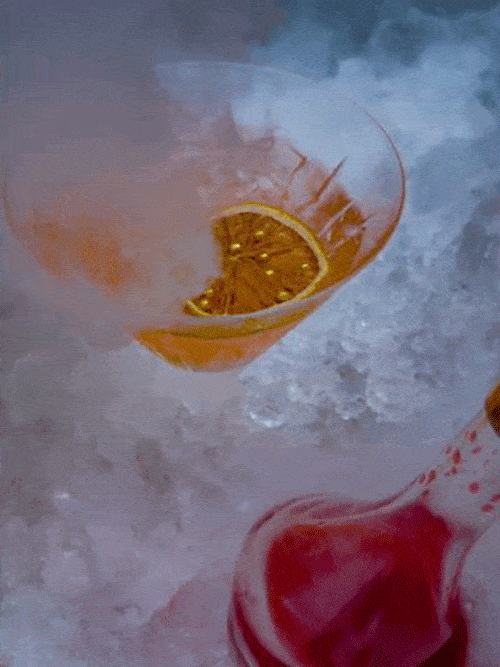 Infinity Bar, as imagined by Deepak Ohri and Georgette Moger-Petraske
This month, Bar Imaginaire fantasizes on a grand scale with the dream bar of hotelier Deepak Ohri, CEO of lebua Hotels & Resorts. I met Mr. Ohri in December when I traveled to Bangkok to celebrate the opening of his new bar, lebua No. 3. As a host, Mr. Ohri always delivers an immersive experience rooted in luxury. Floating 52 floors above the glittering city, the aperitif hour at lebua No. 3 was abuzz with elegant patrons mingling about sipping from a cocktail menu perfected by head bartenders Sabine Delettre Nakamura and Mark Darres. Pearl spoons of Beluga caviar floated by with pairings of Absolut Elyx, Plymouth Gin or Perrier-Jouët. As the sky shifted from a sherbet shade to a starlight-flecked shroud of blue velvet, a fair-haired DJ transitioned her turntables from down-tempo lounge to infectiously danceable house music. And this wasn't even Ohri's imaginary bar…
The Infinity Bar, as imagined by Deepak Ohri and Georgette Moger-Petraske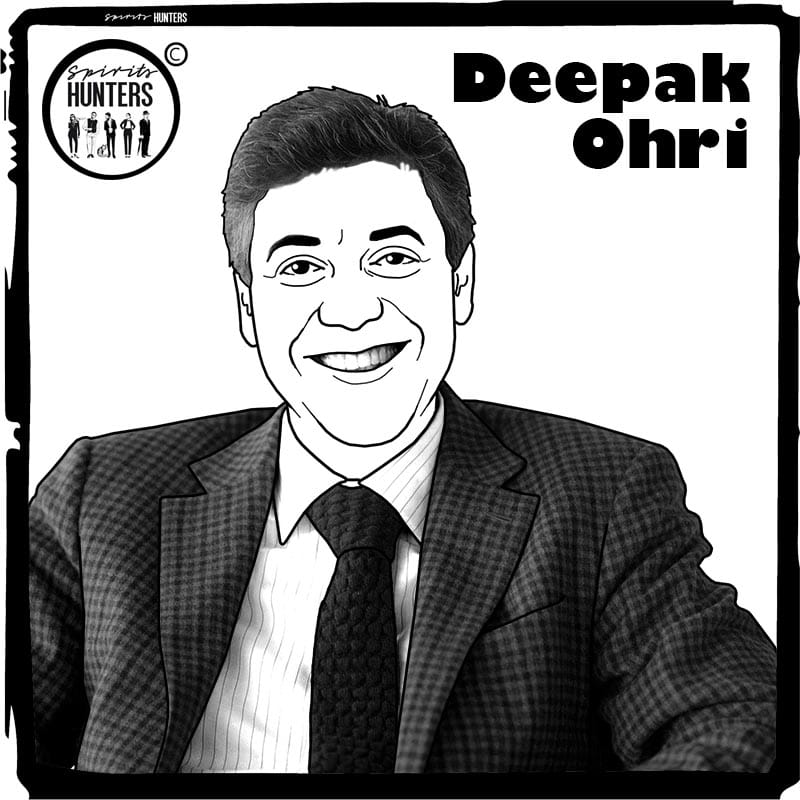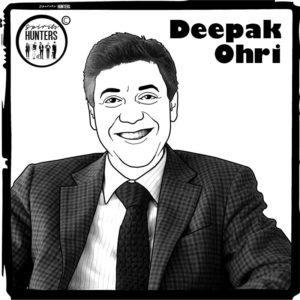 Georgette Moger Petraske: Mr. Ohri, if you could have a bar, anywhere in the world, within any time frame, where would it be?
Deepak Ohri: Antarctica around the end of the 1950's, when it was just starting to be discovered as an exotic destination for tourists.
GMP: Take me inside your bar.
DO: The only bar in the Antarctic Peninsular, it is built purely from glass and birch wood. Panoramic windows stretch all the way around the room revealing the vast landscape. The glass ceiling shows an infinity of stars—the inspiration for the name of the bar.
GMP: Sounds like a cozy reprieve from the elements. What's the setup?
DO: Imagine the most magnificent home bar in a secret lodge. The greatest luxury is to feel at home, to just be able to pour yourself a drink—whether it's the finest single malt or a beautiful botanical gin. There would be one signature cocktail to appease both gin and vodka drinkers, a play on the classic Vesper martini. We would also have an ice wall stocked with champagne vintages for the guests to pour for themselves.
GMP: Who would be sipping all of these fine vintages?
DO: I would like Robert Redford, Mikhail Gorbachev, and the philosopher John Anderson to be there.
GMP: Let's get some ladies in here.
DO: We should have Marylin Monroe—and Jackie Kennedy.
GMP: Oh dear. I don't think it would be wise to have those two in the same room together.
DO: You're right let's stick with Jackie.
GMP: In 1959 Mrs. Kennedy was likely lobbying for her husband's presidential election.
DO: Ah, of course. Well, they will take a break from the campaign trail for a holiday to Antarctica. Could we have Michael Douglas too? I love that guy.
GMP: (Googles Michael Douglas' birth year.) He would've been about 15, but you could have his father Kirk.
DO: Yes, the apple doesn't fall far from the tree! Let's also have Grace Kelly and Elizabeth Taylor.
GMP: They'd really class up the joint.
DO: I can see them sitting at the long communal birch table that stretches the whole expanse of the room.
GMP: Infinitely! What's the glassware situation?
DO: Even though Infinity is a mid-century bar, our glasses would be highly sustainable: intricately cut crystal for neat pours; for cold drinks, glasses cut from ice that guests choose for themselves outside the bar.
GMP: Candlelight?
DO: No, we'll use lanterns with aromatic oil that can be carried outside for when patrons retrieve their ice glasses. They can cozy up in vicuña wraps when they return.
GMP: Would there be snacks?
DO: Yes, cigars and caviar.
Cold Alliance cocktail by Sabine Delettre Nakamura
Sabine Delettre Nakamura, Head Bartender at lebua No. 3 created the Cold Alliance cocktail, an extra frosty martini served at minus 22° C for Bar Infinity. Able to be pre-batched and self-served at the bar, it's an elegant sipper for the bar's equally chic patrons.
Cold Alliance Cocktail recipe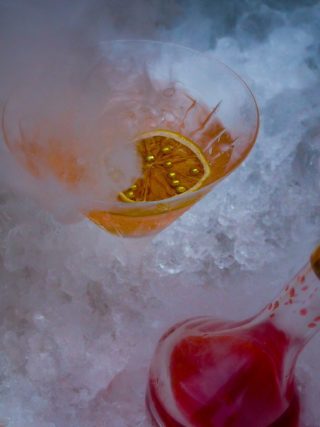 Ingredients
1 oz Extra Virgin Olive Oil Washed Sipsmith Gin*
2/3 0z Absolut Elyx
1/3 oz ml Italian Eureka Lemon-infused Lillet Blanc**
2 dashes pure Antarctic Saline water
2 dashes Peychaud Bitters
Type of glass: Martini glass
Preparation
Stir all ingredients in a mixing glass with some Antarctic pure ice. Strain into chilled martini glass. For pre-batching, multiply recipe by number of anticipated guests, pour into bottle and store in freezer.
*For Olive Oil Washed Gin
Mix 50 ml of extra Virgin Olive Oil with 500 ml of Sipsmith Gin. Infuse for 2 hours in a hot water. Strain the mix through a coffee filter.
**For Italian Eureka Lemon-infused Lillet Blanc
Add 50 gr of Eureka Lemon Peel to a bottle of Lillet Blanc. Infuse for 24 hours, then strain.
Georgette Moger-Petraske is a travel, spirits and style writer whose work has appeared in Wine Enthusiast, Departures, Imbibe and Edible magazines. Her best-selling book, Regarding Cocktails, published by Phaidon, is a liquid memoir and celebration of her late husband Sasha Petraske's legacy in spirits and cocktails.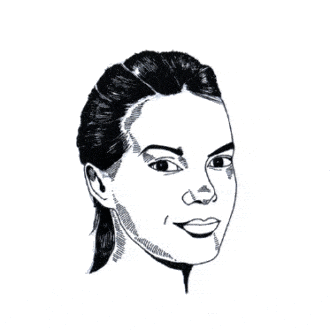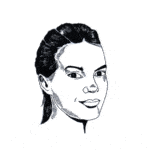 Don't drink and drive. Enjoy responsibly.
Join the community on Reddit
Spirits Hunters is a community dedicated to spirits and the world of mixology. Feel free to talk about the world of mixology and bartending here!
Join