Maximize your brand communication around the world with Spirits Hunters
Spirits Hunters is a place for those who are looking for a great drink.
👉Our Spirits Hunters Presentation👈
Who are we?
Spirits Hunters
The network is for those who love a great drink, those who want to know more about cocktails, and those who want to know what's new in spirits.
Brands trust us because we are a media known for its seriousness. Spirits Hunters is respected by professionals and enthusiasts.
We are present in France and in 180 countries in French, English, Spanish, Italian, German, and Japanese.
We have made great campaigns and we follow our clients until we get great results. You can count on us.
For your marketing budget
For your growth through our different channels to be seen by whom you need to be seen, you can choose between a Display and a Social offer.
DISPLAY OFFER
Web spiritshunters.com on Google News Our main B2B and B2C channel
Spirits Hunters is the place to be if you want to be seen around the world.
Click and buy available.
Reach: between 1,000,000 and 6,000,000 in three months.
From 1500 euros (depending on the number of countries targeted)
Newsletter SpiritsHunters | bartenders, amateurs, distributors
The ideal communication platform to raise awareness of your brand and gain greater B2B exposure.
Click and buy available.
Reach: 100,000 subscribers
500 euros per language
SOCIAL OFFER
SpiritsHunters Instagram / Facebook | Exclusive bartenders community
Reach the target community that delivers recommendations and tips directly to consumers.
Being seen by the bartender community is essential to reach a general audience!
Reach: 6k exclusive community of bartenders and mixologists. +40k an exclusive community of bartenders and mixologists
From 450 euros
SpiritsHunters LinkedIn | Industry professionals
Reach: 10k+ followers of our posts.
From 450 euros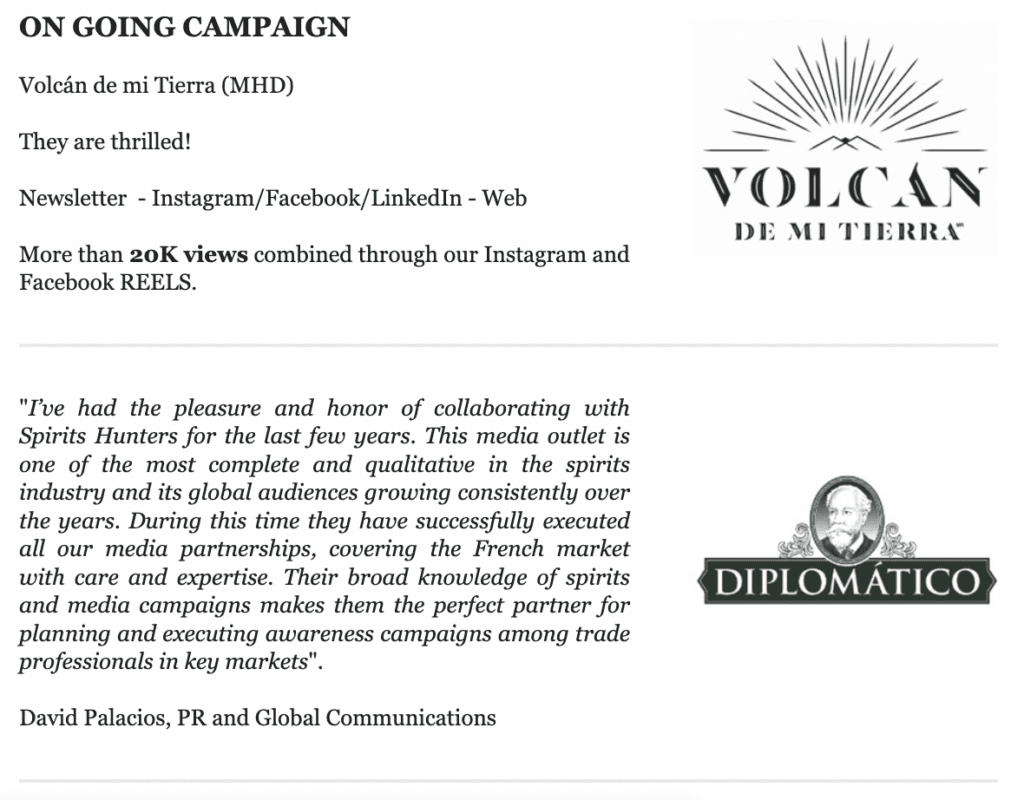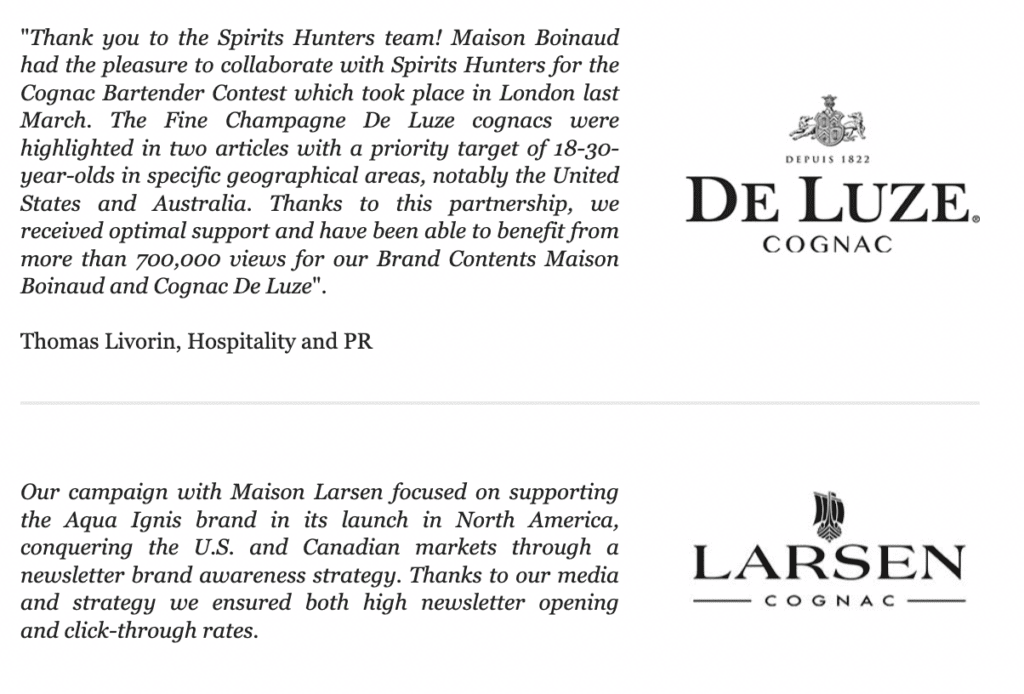 Would you like to be seen on our media?
Don't drink and drive. Enjoy responsibly.
Join the community on Reddit
Spirits Hunters is a community dedicated to spirits and the world of mixology. Feel free to talk about the world of mixology and bartending here!
Join