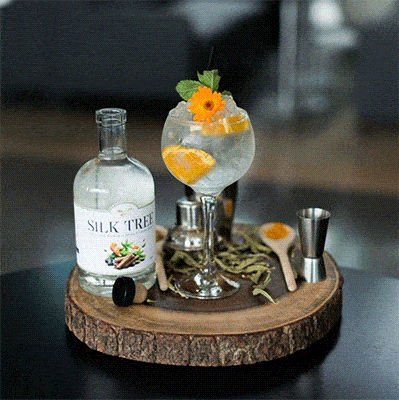 Ireland. A non-alcoholic gin? Silk Tree Botanics brand makes it possible!
A preference for alcohol-free cocktails is increasing, and with this growing market need the Irish brand Silk Tree Botanics is experimenting with an alcohol-free gin. Silk Tree has only natural ingredients such as aromatic spices, citrus peels, natural herbs and berries, hand mixed and distilled in a copper pot.
However Silk Tree Botanics gin contains 0%"non-guaranteed" alcohol, as it contains less than 0.5% alcohol. A minimum percentage of alcohol is necessary as it helps to enhance the taste of botanicals without compromising the taste.
The first non-alcoholic Irish gin is created by Andy and Tracy, two gin, and gin & tonic enthusiasts who favour non-alcoholic drinks. Silk Tree is available from May on a trial basis at some Super Valu stores in Dublin. We are looking for the first adapters to try to talk about this product and that we can spread the love through Ireland and beyond. Their producers declare.
Don't drink and drive. Enjoy responsibly.