top_ten
Top ten
Look at these bottles that keep a very high price, because of their look and also their precious vodka inside.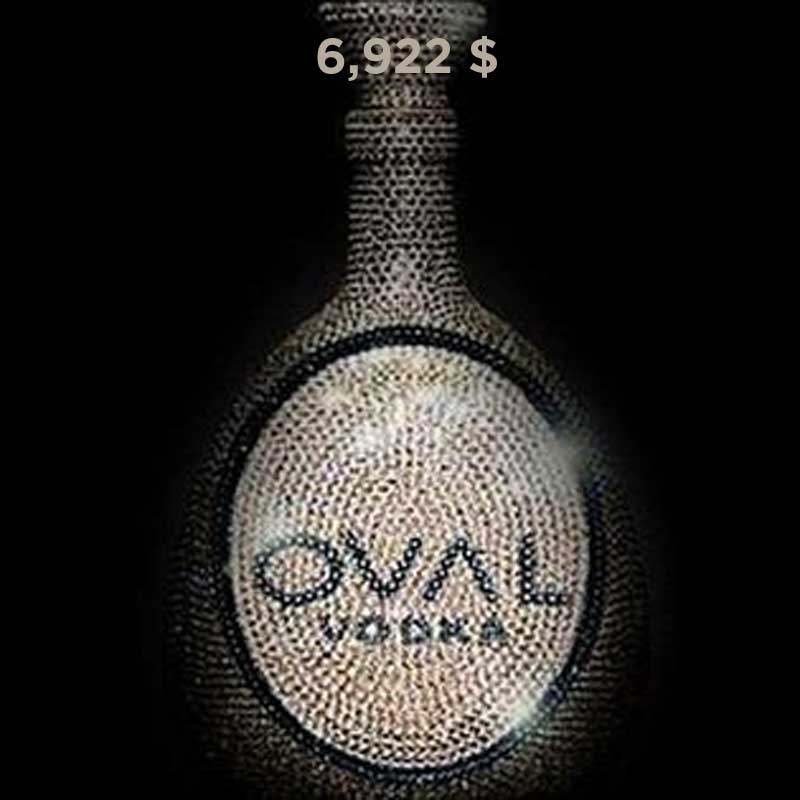 10
The Austrian OVAL Swarovski Crystal Vodka has 7000 Swarovski crystals and is sold exclusively at nightclubs in the city of London.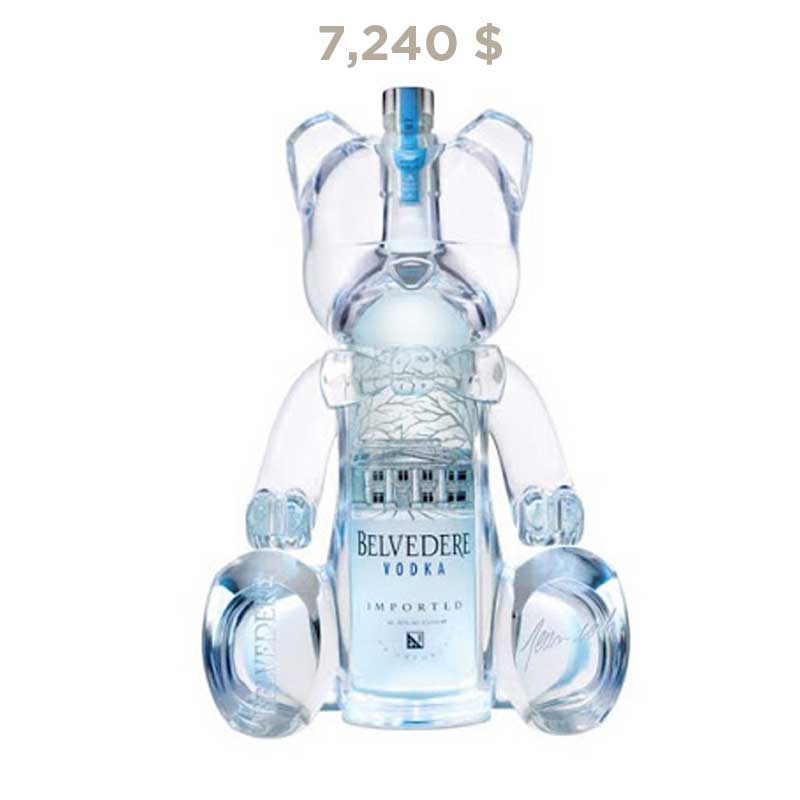 9
Belver Bears, made of Belvedere vodka, features this bear-shaped bottle of vodka, is made of transparent Plexiglas and is backlit with a bright light.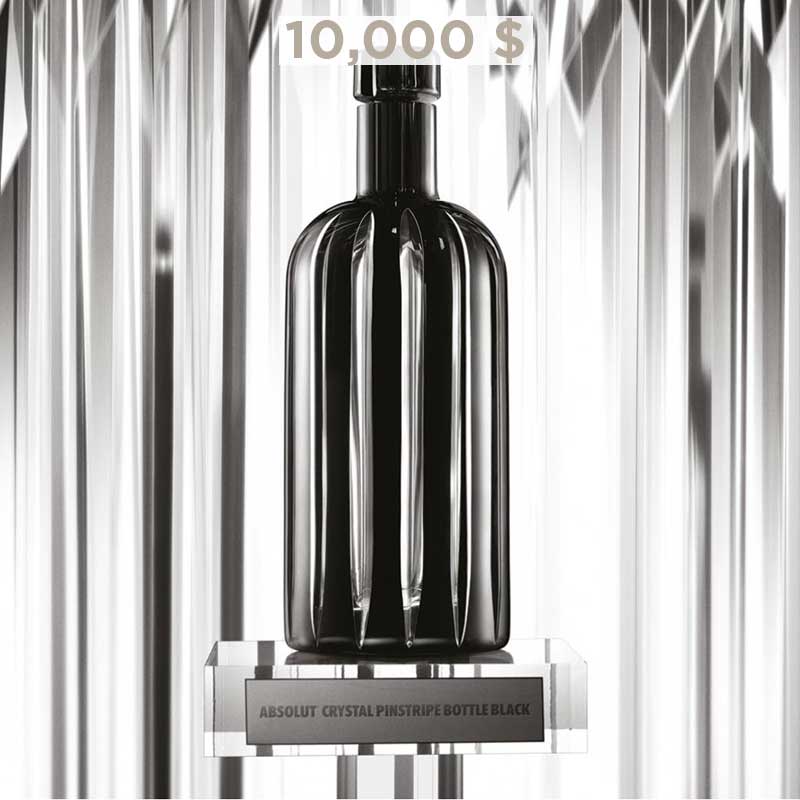 8
Absolut Crystal Pinstripe Black Bottle is a limited edition of which only 10 bottles were produced and 800 bottles of the cheapest version, designed by Swedish designers Magnus Skogsberg and Mimmi Smart.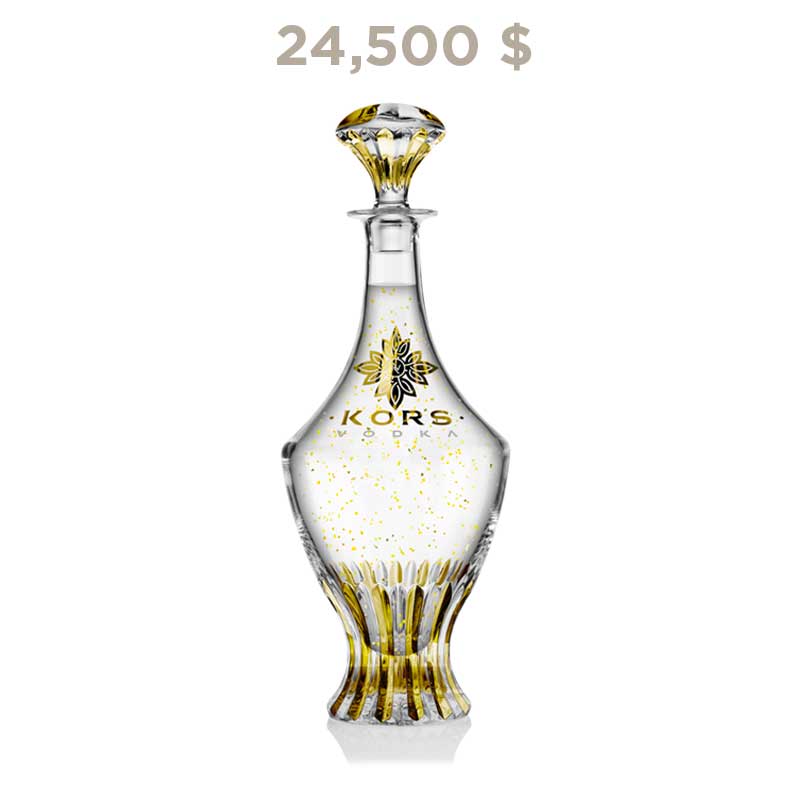 7
Kors Vodka 24k, George V Limited Edition, a vodka whose artisanal distillation takes 170 hours. 250 bottles of 1 litre each were created. If the buyer wishes, he can order it with gold flocking in the bottle.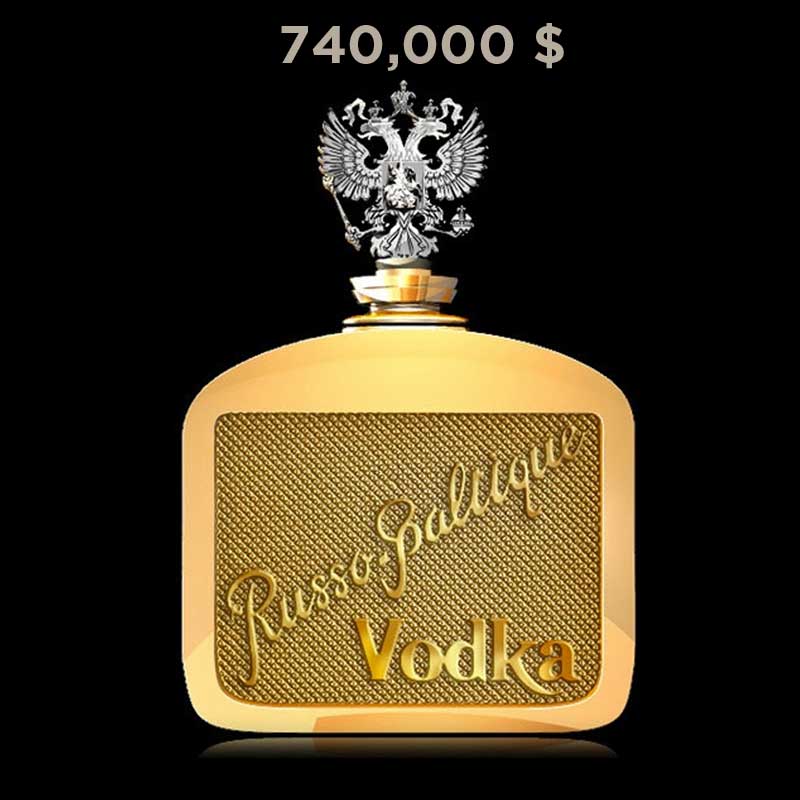 6
Russo-Baltique Vodka. This vodka is contained in a chest of 9 kilograms of pure gold and accompanied by an eagle in diamond.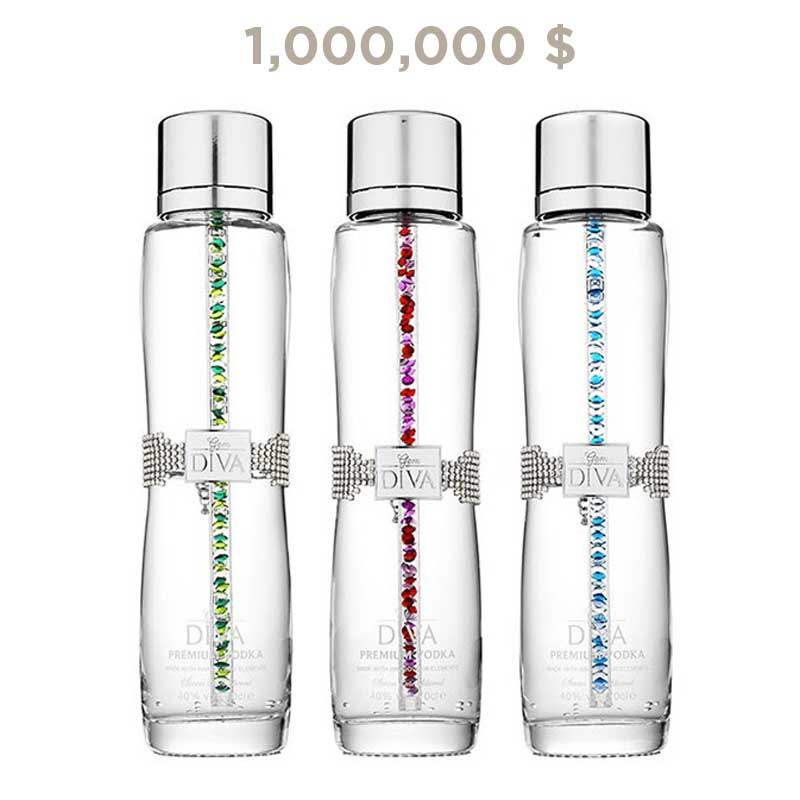 5
DIVA Premium Vodka has a mild and pure taste because it has been filtered seven times. Each bottle contains a hand-introduced wand with a unique collection of SWAROVSKI® ELEMENTS that can be easily removed as a souvenir of a special occasion.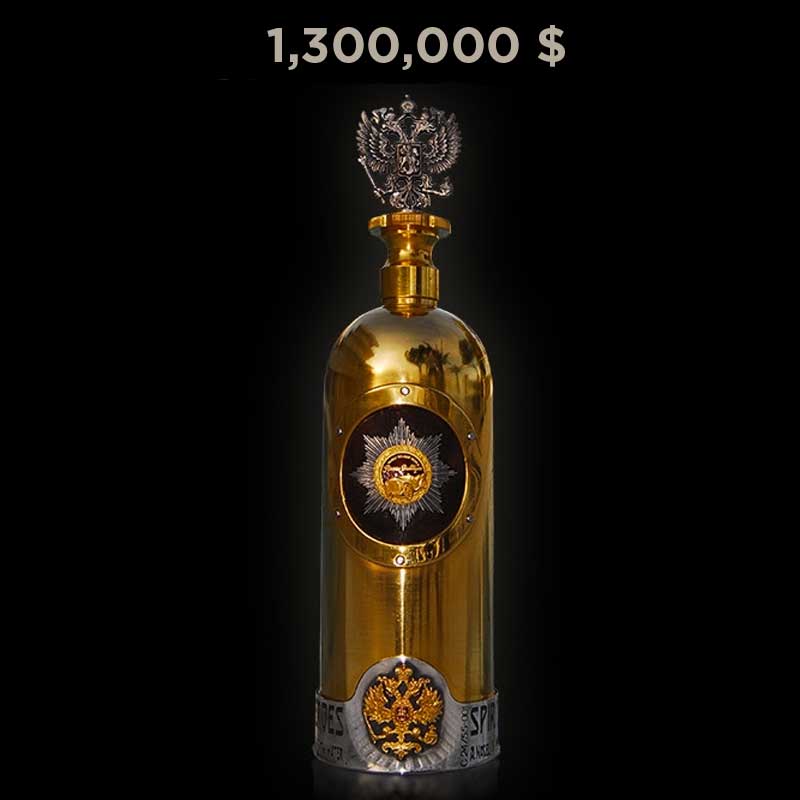 4
Russo-Baltique Vodka. Another bottle of the old car brand, Dartz Cars, which decided to reinvent itself to bring the best of Russian vodka to the world. However, this is an exceptional bottle whose purpose to respect the history is to pass it from family to family and to preserve its vodka.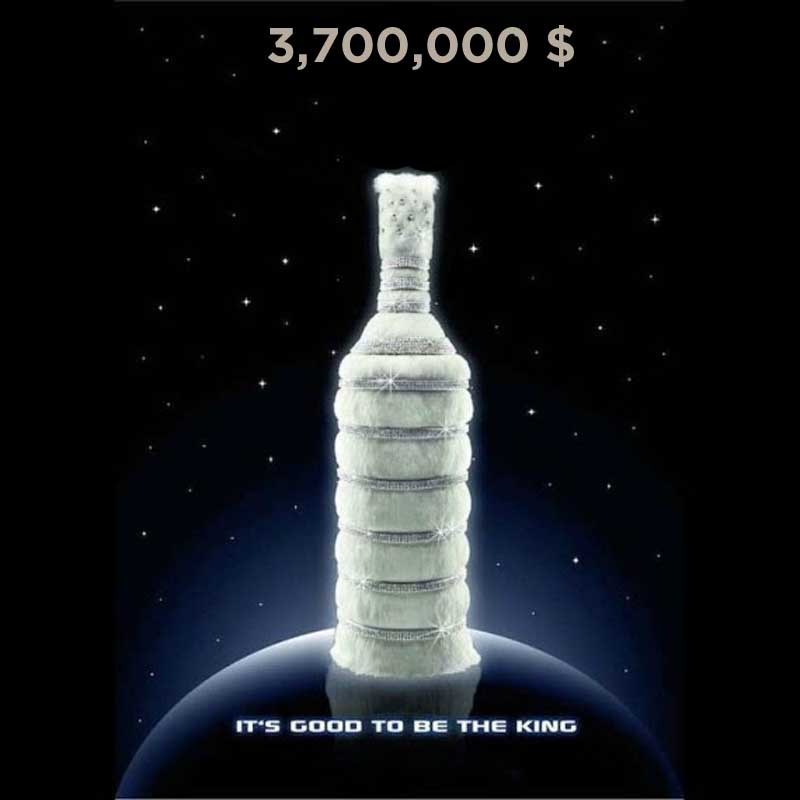 3
Billionaire Vodka. This vodka, which is priced for an elite of tasters, is distilled and filtered with water from the Caverswall Castle of England. It is also delivered personally in a leather suitcase.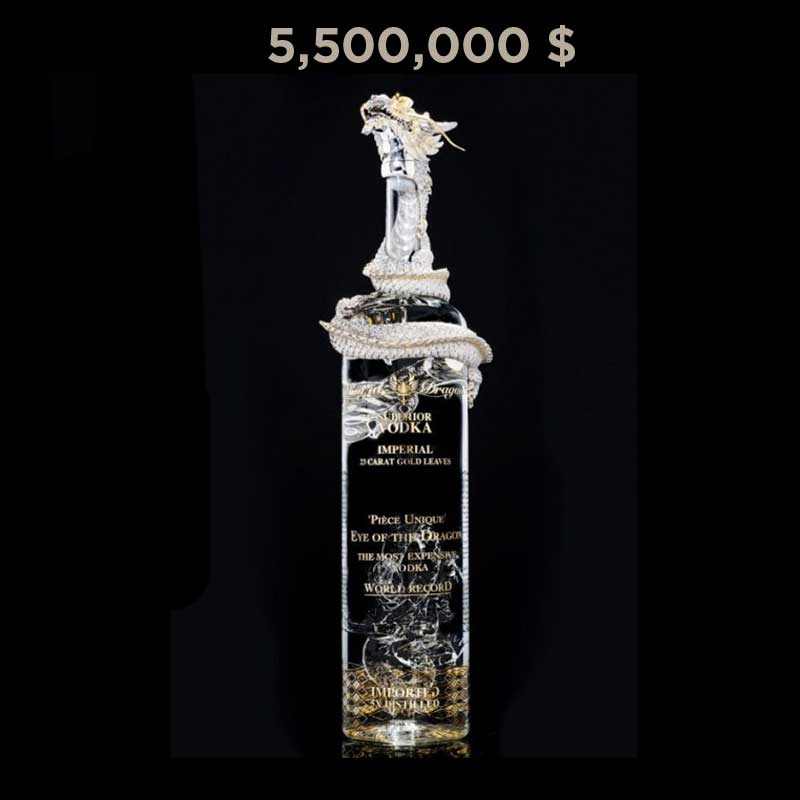 2
The Eye of the DragonVodka. Royal Dragon Vodka is a multi-award winning brand. They have produced this top edition, distilled 5 times… The six-litre bottle is filled with Royal Dragon Imperial Vodka and carries a rare yellow diamond with an additional 15,000 diamonds and 2 kg of 18-carat gold.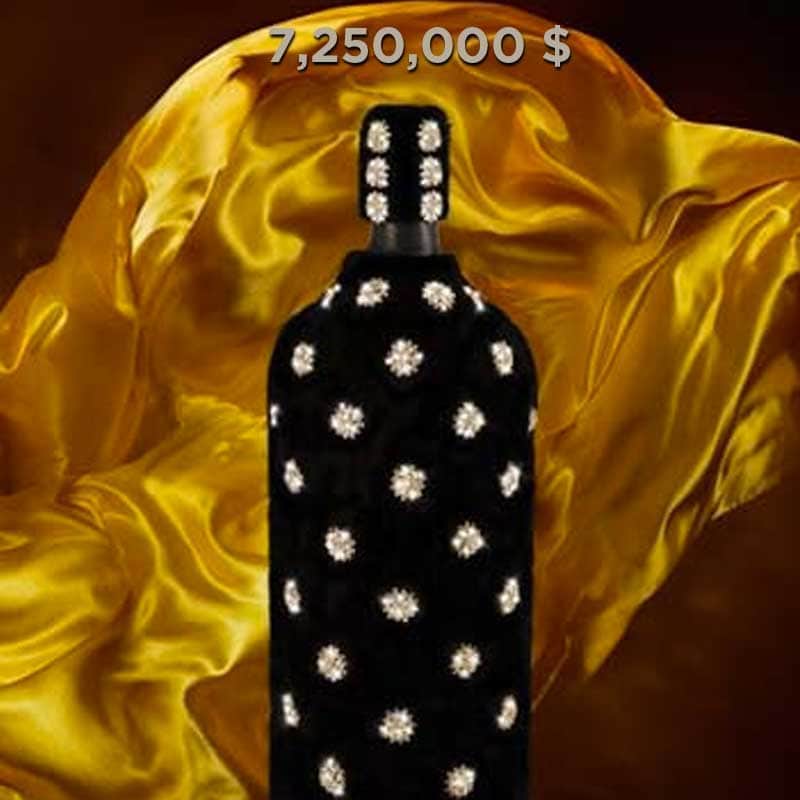 1
Billionaire Vodka. Another edition of Billionaire vodka by Leon Verres, decorated with 2000 diamonds embedded in gold. This edition has been completely sold out but there are rumors of a new edition coming out.
Don't drink and drive. Enjoy responsibly.