Interview: Discovery of Vodka Moutard, the first 100% sustainable Vodka Champenoise
Discovery of the Vodka Moutard 100% Made in Champagne by the Moutard Family. We interviewed Alexandre Moutard, head of the Champagne vodka cellars.
It is a long story of family tradition at the heart of the Moutard family, since 1642. Initially creators of Champagne and family estate whose vineyards are located on the Côte de Bar since 1892, over the years the generations of the Moutard family have diversified to create also a distillery in which they produce gin, whiskey and also Vodka that we introduce to you on this occasion following our interview with Alexandre Moutard.
In the Moutard Family Distillery, Alexandre goes beyond the production of alcohol, he focuses on the reflection on the identity and the image he seeks for the brand. He is inspired by his environment and also by his experiences, such as when he lived in Asia or when he visits cities like Florence.
SpiritsHunters: The birth of Vodka Moutard. The alcohol is made from grapes. Is it distilled three or four times from fine champenoise? How would you describe the taste of this vodka?
Alexandre Moutard: Vodka Moutard is distilled from Marc de Raisin Chardonnay and Pinot Noir (Marc Champenois) after four distillations. To obtain an ethyl alcohol of agricultural origin (96%vol).
As for the taste, I would say that my Vodka is very fragrant and tasty. The grape aromas are really perceptible.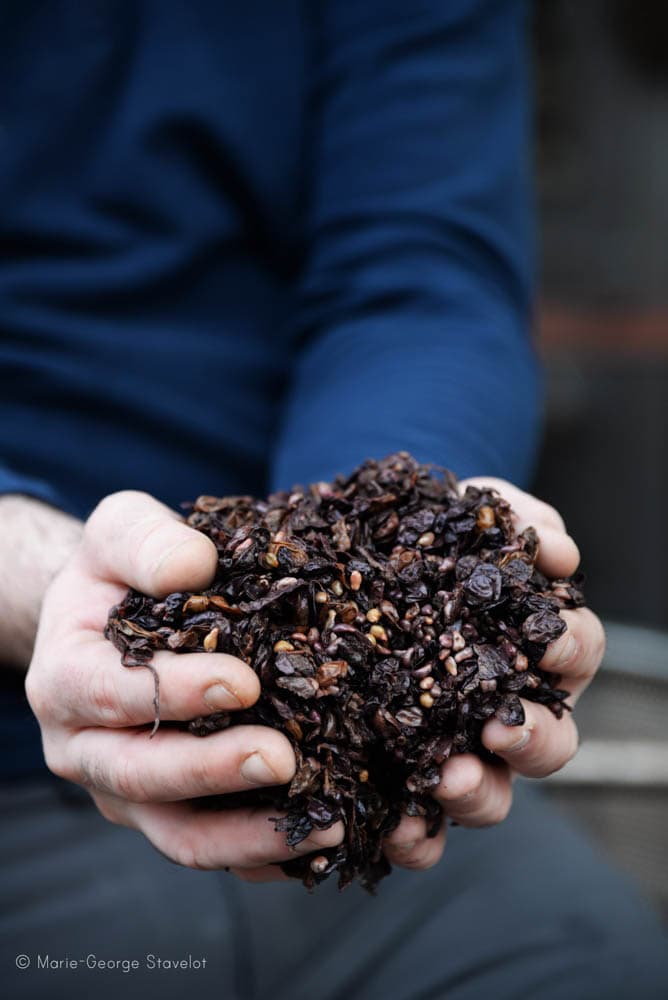 SpiritsHunters: What about the production process?
Alexandre Moutard: After pressing the grapes from our vineyard (to make our Champagne) we store the aignes (Champagne grapes) from which we make a natural fermentation until mid-October and we start the distillation of Marc Champenois. I proceed to a third distillation, a distillate. Then a fourth distillation in a column that we acquired 1 year ago to obtain an Ethyl Alcohol of Agricultural Origin of Pinot Noir and Chardonnay grapes.
These are all steps carried out in our village (family vineyard, grapes, distillations) which make this vodka the first 100% Champagne sustainable Vodka.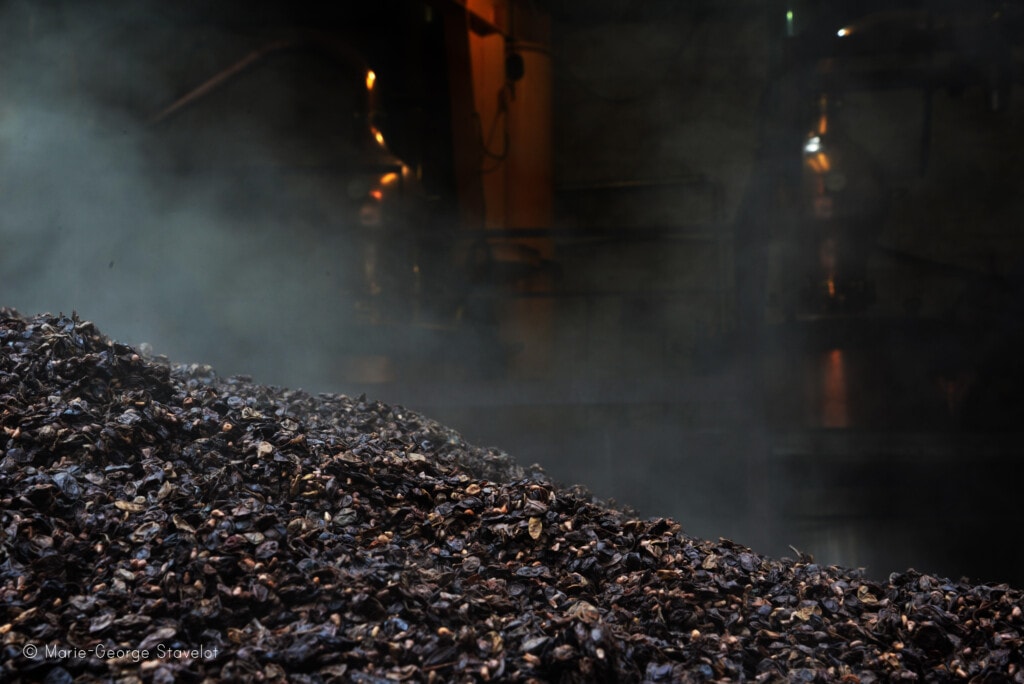 SpiritsHunters: What are the tasting notes of your vodka?
Alexandre Moutard: First of all, on the nose we can distinguish citrus fruits and white flesh fruits. Then, the mouth is soft and delicately rich of grape. The finish is harmonious.
Clear color | Perceptible Grape
SpiritsHunters: What pushed you to make a vodka?
Alexandre Moutard: The 100% local and hand craft production. All the steps are made in our village (family vineyard, grapes, the four distillations…). This Vodka is the first 100% Champenoise Vodka and the first sustainable one. A human know-how for which we can put a face on the product.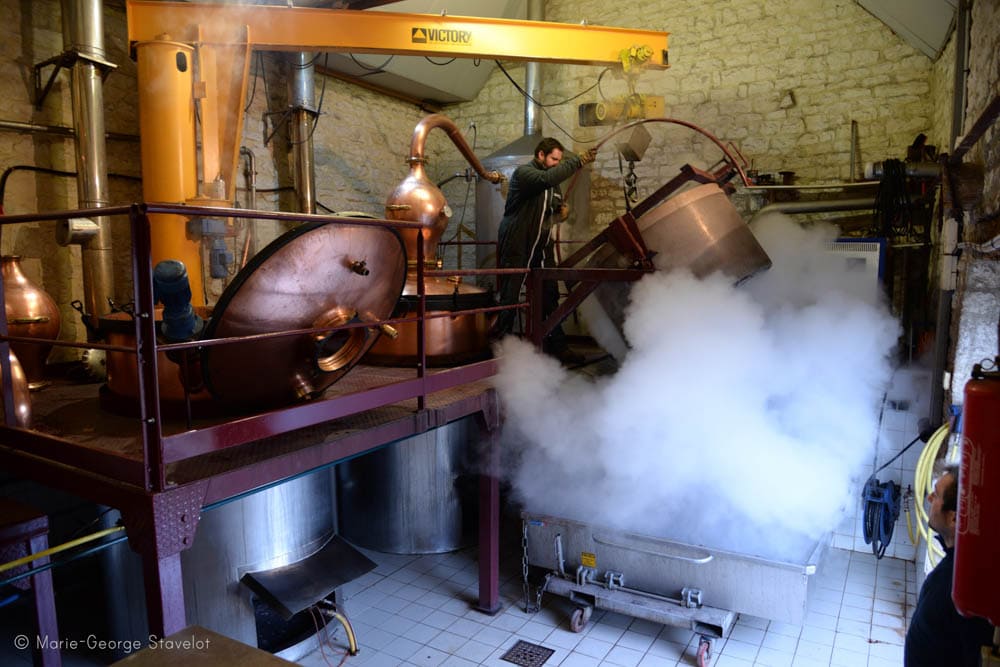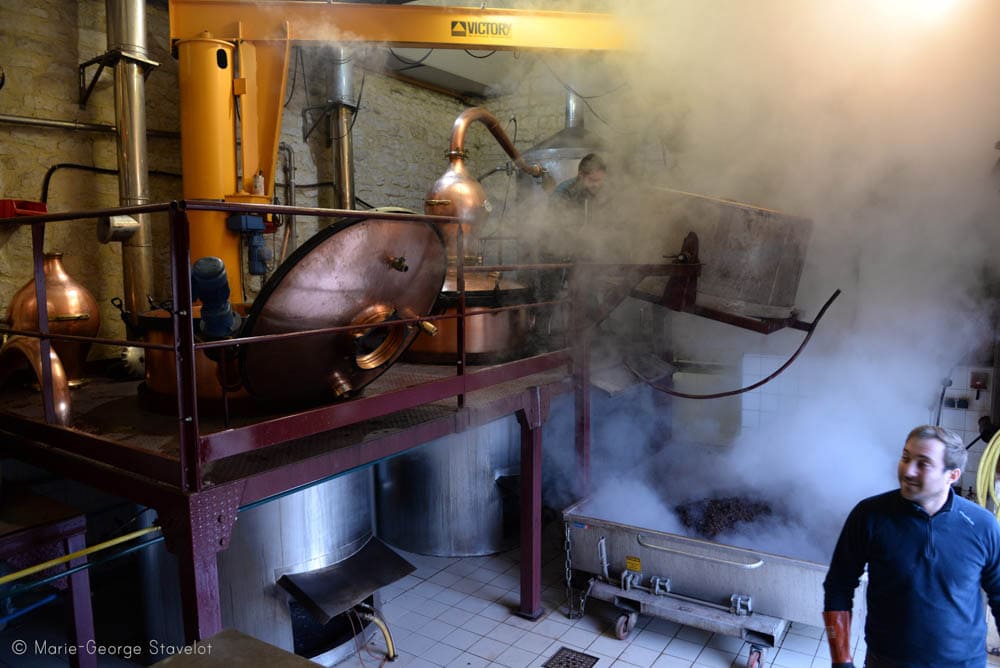 SpiritsHunters: The bottle is very nice, very neat glass as well as the glass stopper. Who designed it?
Alexandre Moutard: Thank you very much. I did it myself with input from my family and our secretaries.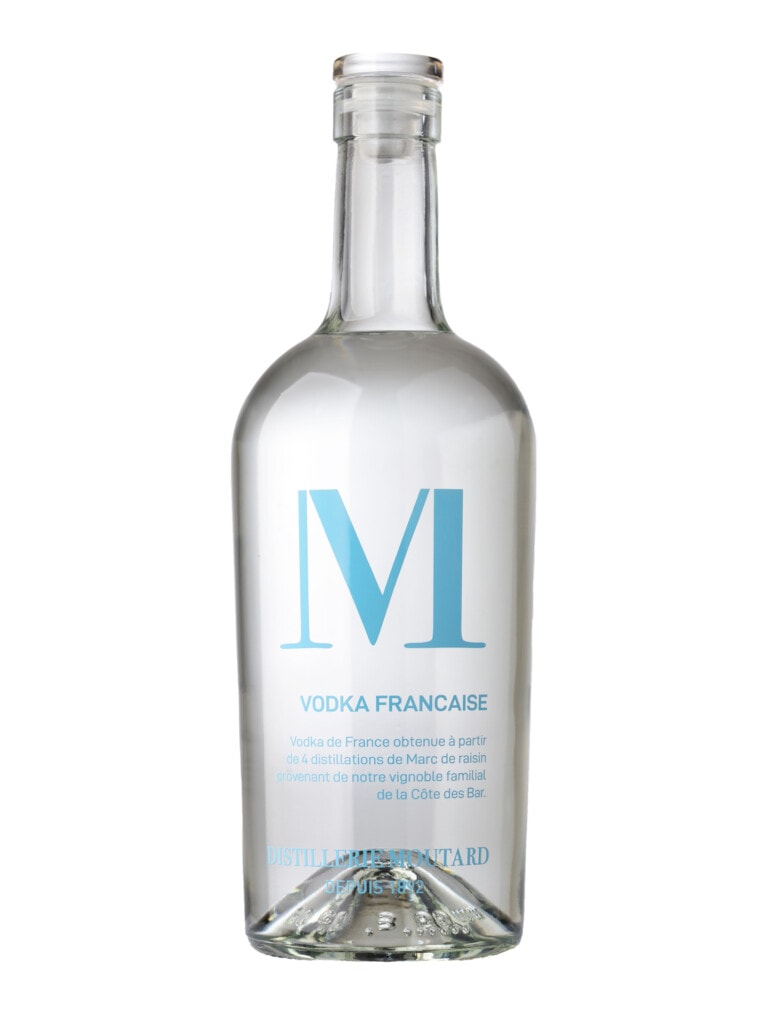 42% | 50 cl bottle
SpiritsHunters: Your favorite cocktail with Vodka Moutard?
Alexandre Moutard: Here it is. Made by Mr. Matthieu Pavot, Chef Bartender of the 3-star Assiette Champenoise in Tinqueux (near Reims).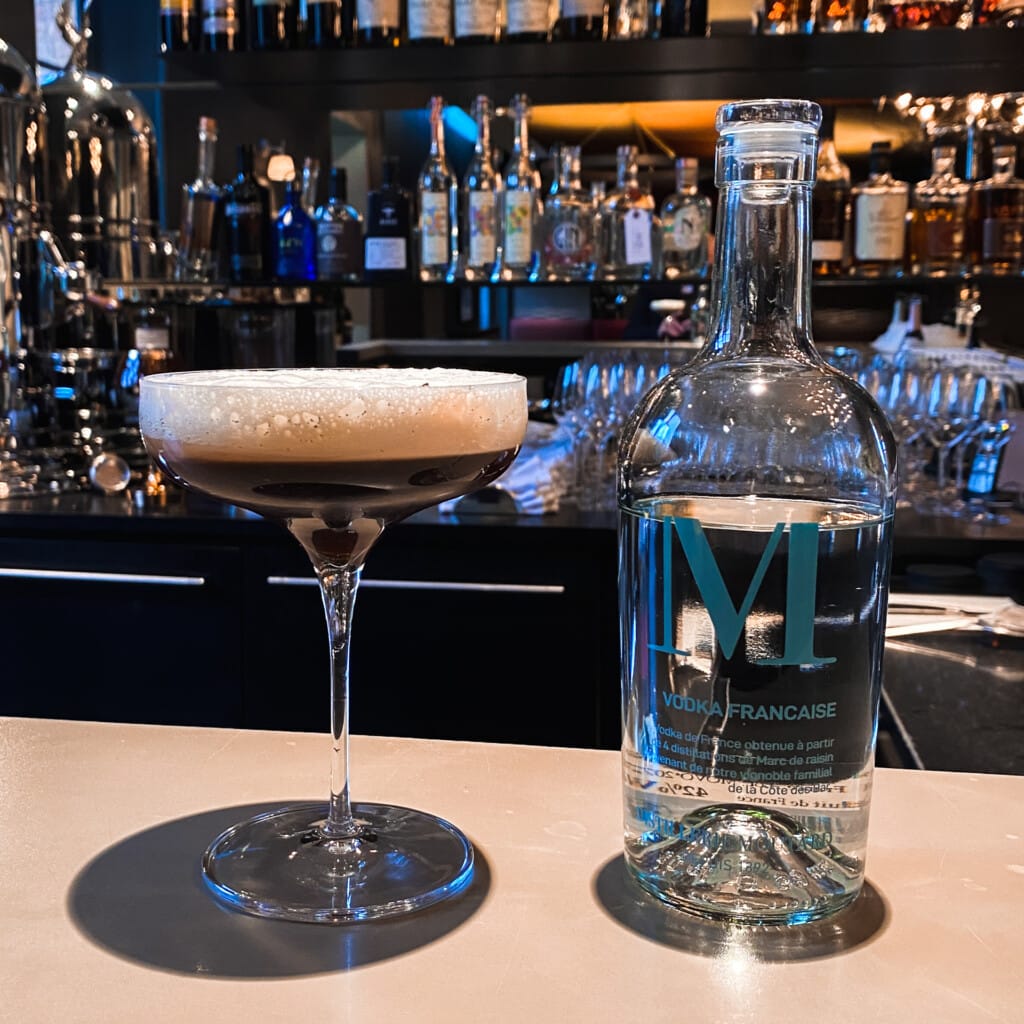 Moutard Cocktail
Ingredients
7,5 cl of Vodka Moutard
5 of homemade coffee liqueur
1 cl of vanilla syrup
Preparation
Shake. Pour into a cocktail glass and cover with milk foam. Finish the garnish with a little chocolate powder.
To find out more about Famille Moutard go to https://www.famillemoutard.com/fr/
To buy the Vodka Moutard please check our dedicated Boutique article here.
Don't drink and drive. Enjoy responsibly.
Join the community on Reddit
Spirits Hunters is a community dedicated to spirits and the world of mixology. Feel free to talk about the world of mixology and bartending here!
Join