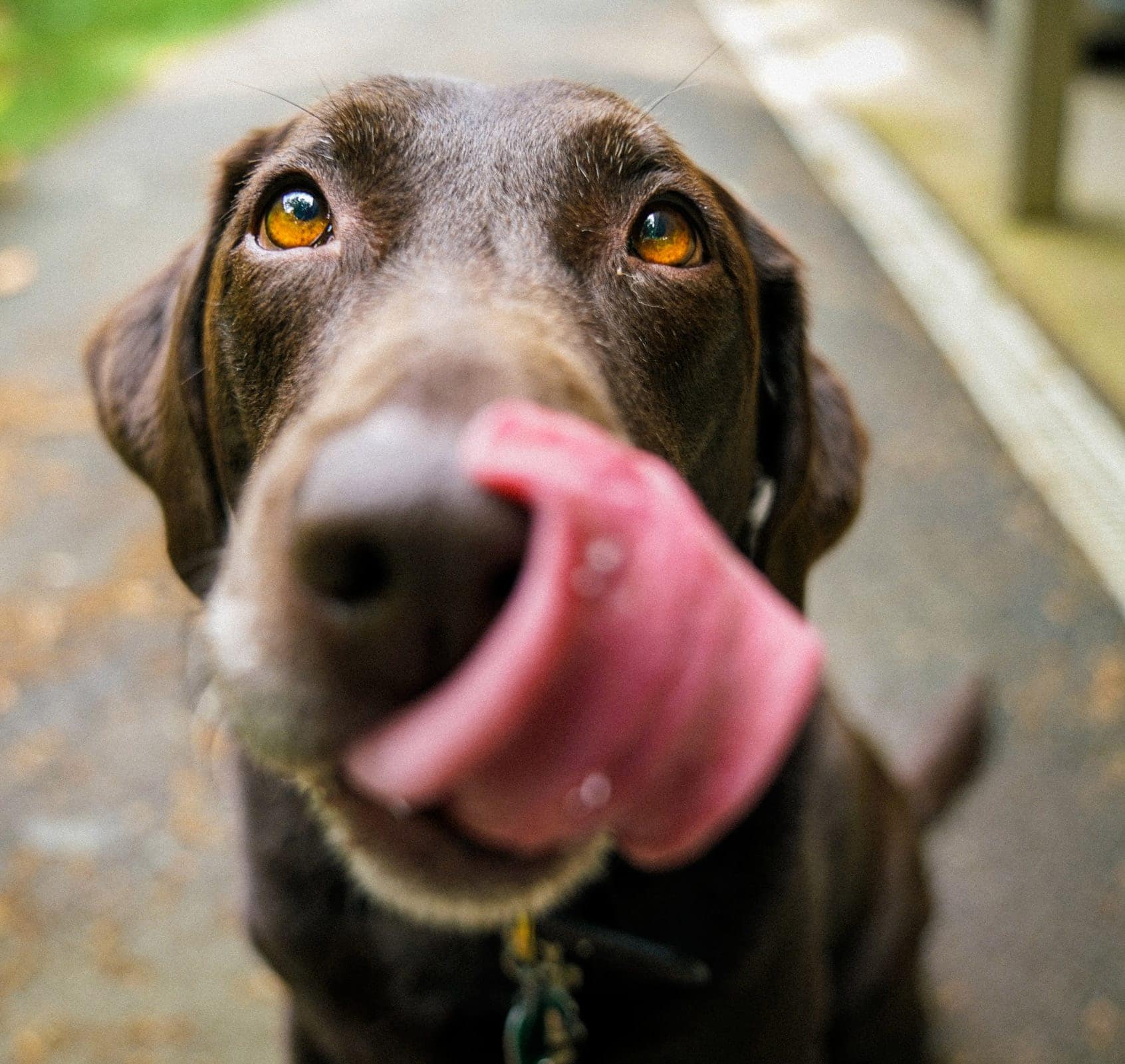 18-month-old dog can detect faults in whisky distillery
Rocco is an 18-month-old cocker spaniel dog who can smell whisky barrels and detect anything wrong with him.
Photo by James Barker on Unsplash
To detect faults during the maturation of a whiskey we usually use techniques that consist of sniffing barrels. Through Rocco, an 18-month-old dog, Grant's Whisky distillery in Girvan, Scotland, Chris Woof, associate global brand director provides a new connotation to "whisky sniffing."
"The sense of smell of a dog like Rocco is 40 times stronger than that of a human, and we have specially chosen and trained Rocco to sniff out anything that doesn't go right during whisky maturation." Woof told The Daily Record.
This is not the first time distilleries have had pets. The famous Glenturret distillery in Scotland even has a statue in memory of Towser Cask Whisky, the distillery cat who lived 24 years and caught 28,899 mice during her time at the distillery.
"Mechanical noses are used in the wine industry, but we wanted to keep in the tradition of our craft skills by using a dog's natural super-sense of smell in our quality control process," Woof added.
Rocco spent eight months training with trainer Stuart Phillips of B.W.Y Canine Training in Wales, an expert in Welsh dogs, to learn the craft. They used barrel samples and other methods for training, so Rocco learned alongside another dog, a cocker spaniel named Bran.
"A dog like Rocco has such a powerful sense of smell that my job was to help him identify specific smells in the wood, and then communicate what he had found to Grant's team," he said, adding that Grant's provided sample barrels for training.
"If Rocco identifies any barrels they will be reported to the cooperage, and these barrels will be set aside so as not to be used during the maturation of the whisky," the B.W.Y. page says.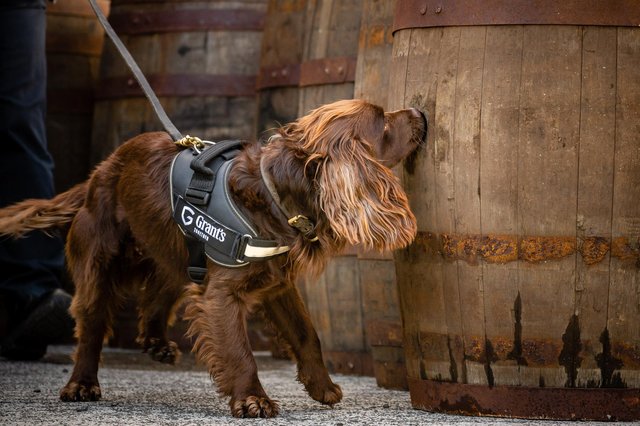 "It remains a confidential what Rocco and Bran were trained to sniff out, but whisky drinkers can rest assured that the dogs are helping to identify imperfections in wooden casks, ensuring that the quality of the whisky produced remains at an exceptional level expected by the whisky maker and the consumers who buy the bottles of whisky."
The dogs were trained to adapt to the environment of a distillery, a space usually with loud sounds, people working and machinery operating. In addition to walking on different and difficult surfaces, according to Business Daily.
This is not the first time dogs have been used to detect imperfections in barrels. In 2019, TN Coopers, a Chie cooperage bought a team of dogs to detect compounds such as TCA and TBA that potentially contaminate the wood in a wine barrel. "The underlying principle is that dogs have a much wider olfactory threshold than humans and can therefore detect very small concentrations of specific compounds by their sense of smell alone," Guillermo Calderon, marketing manager at TN Coopers explains to Wine Spectator.
No doubt the animals also bring happiness to the distillery environment, and are happy to receive visitors.
Rocco is one of the distillery team, and he lives at the distillery. "The atmosphere is lifted wherever Rocco is working, and people can't help but smile in his presence," Lianne Noble, Grant's team leader in charge of Rocco's care, told The Daily Record. "He's a working dog and not a pet in the workplace, so we have guidelines to make sure he's not disturbed when he takes a break between shifts, but the morale boost has been a joy."
Via Forbes.
Don't drink and drive. Enjoy responsibly.
Join the community on Reddit
Spirits Hunters is a community dedicated to spirits and the world of mixology. Feel free to talk about the world of mixology and bartending here!
Join