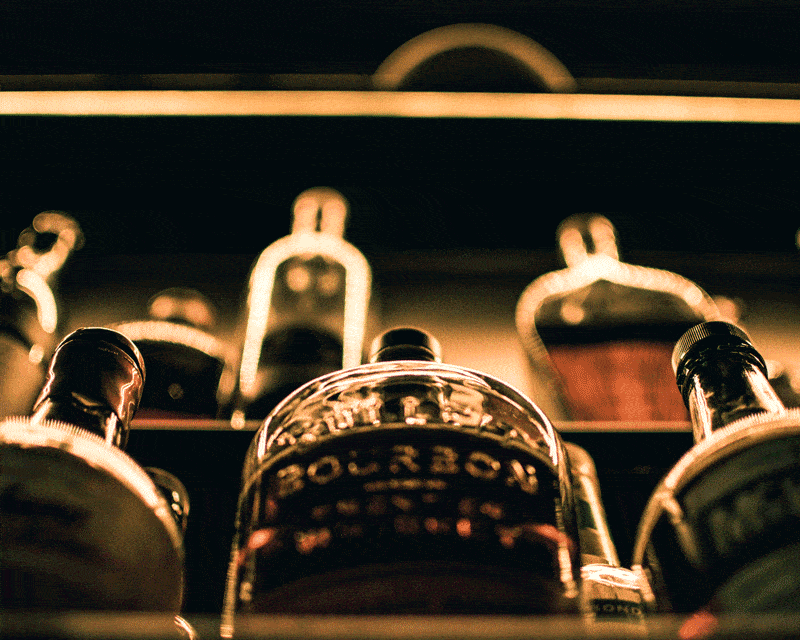 Fake bourbon market and how it went all the way to Facebook
Photo by Brett Jackson on Unsplash
Did you know that in June 2013, a Facebook page called Bourbon Secondary Market (BSM) closed? The fake bourbon, it went all the way to Facebook. Find out the story.
BSM was a simple space for drinkers to resell their bottles of American whiskey, better known as bourbon.
According to Gene Nassif, an online whisky fan from Iowa, "Facebook made bourbon". He also points out that bourbon has remained lifeless since the 1960s. Back then, spirits like vodka began to take over.
But, with the advent of the Facebook privacy opening in 2006, anyone was allowed to join private groups. By this time, bourbon was experiencing a renaissance in the United States, fueled by the artisanal cocktail boom. In addition, the emergence of the foodie culture, and the recognition of Old Fashioned, by series such as Mad Men, some say, released in 2007.
It was very easy then to capture bourbon fans on Facebook. All you had to do was post a good photo in groups like BSM, and ask for a good amount of money. Those interested would respond with a "BIN" comment (Buy IT Now). And the business was done.
Blake Riber, who has run the Bourbonr website since 2013, says, "Facebook played a big role in building and expanding the world of bourbon." In 2016, Riber also created a Facebook group on bourbon that now has 30,000 members. "It's where a majority found other enthusiasts online."
One of the bourbon bottles that fell victim to the Facebook scam was Pappy's Van Winkle. Riber explains that Facebook greatly influenced "Pappy Mania". People realized that getting back a bottle of this brand that no one had heard of since 1994 was a business. "When someone understands that they can buy a bottle for $100 and resell it for $750, that will get attention."
The closure of the Facebook groups
Many people then began to buy bottles like Pappy's Van Winkle, even if they were not experts in the field. The interest in buying bottles that could quickly sell more expensive.
In 2016, a seminar was held in Baltimore on Bourbon and Facebook called "Underground Whiskey: How to navigate the collector's market for fun and profit". Coincidentally, a few hours after this seminar, two bourbon groups closed on Facebook.
But the crimes were well present. This mania of easy buying and selling on Facebook led some to buy empty bottles to refill them and counterfeit them. And furthermore, liquor stores started selling bottles on Facebook. Easily, a bottle at a price of $80 at the liquor store would sell for $500 on Facebook.
To counteract the sale of fake bourbon, Riber's group on Facebook implements a special rule. If you post a picture of a bottle, it has to be open. This prevents people from posting "bourbon porn", in order to catch offers.
"In the end, the benefits of Facebook expanding the community and culture of bourbon outweigh the drawbacks," says Riber. "The bourbon boom would have much less impact without it".
Don't drink and drive. Enjoy responsibly.
Join the community on Reddit
Spirits Hunters is a community dedicated to spirits and the world of mixology. Feel free to talk about the world of mixology and bartending here!
Join