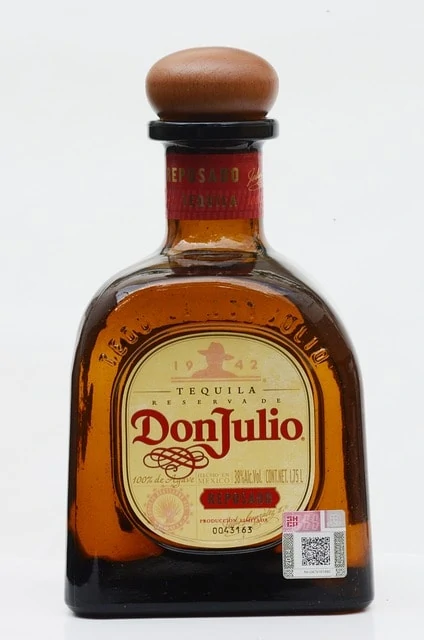 What is the best tequila for Christmas present?
A good bottle of that person's favorite alcohol is sure to make a great gift. And if you like tequila, which is the best bottle to give you?
We give you three options to give this Christmas, premium tequila that will enchant every fan of the Mexican drink. First you must know that tequila is divided into several categories.
Tequila Categories
Tequila 100% agave: distilled and bottled exclusively in Mexico. The more specific characteristics it has of soil, climate and zone, the higher the range of tequila.
Abocante: a tequila that went through a sweetening process, -called abocante-, by adding ingredients such as caramel or vanilla, usually to adjust the color. More pleasant to the palate.
White tequila or "Platino": it is colorless and without abocante. It generally has soft notes and citrus tones.
Tequila oro or "Joven": a combination of white tequila, with rested or aged tequila. Its color is usually amber, because of the caramel, which makes it a tequila abocante. Soft notes with subtle sweet tones of agave.
Tequila from 1 to 8 years old
Tequila Reposado: a white tequila, but this type rests more than two months in oak barrels, but less than a year. Smoother than white and its flavor is gently woody with tequila body.
Reserva: a special tequila aged more than eight years. It has a very intense flavour, like its colour. In fact, it is called the "cognac of tequilas". Its content is more alcoholic because during the long distillation process they remove a lot of water. It is considered a great liquor tequila. Very good flavor and ideal to drink in the rocks.
Añejo: aged more than one year, generally 3 years old. Its notes are very soft, and also has a strong wood flavor, becoming a sophisticated tequila.
Extra aged: it can be sweet, and its minimum maturation is three years in oak barrels or bank oak. Its color is dark amber, due to its age, and at the same time gives it a strong body. It is advisable to drink it only to appreciate its tasting notes.
You already know the different types of tequila and you will know according to the personality of your loved one which will be the best gift of tequila bottle. We propose three different bottles below:
Best tequila to give as a present
Tequila Diablito, extra aged
A good gift for a palate in search of a creamy touch with aromas and flavors of toasted agave, vanilla, pepper and citrus.
Tequila Reposado Don Julio
Tequila lovers will appreciate this rested, ripe tequila with particular flavors and a rich finish. Plus, it's smooth. Its tasting notes come from dark chocolate, vanilla and cinnamon. However, it is a tequila for demanding palates.
Tequila Tres Generaciones Silver
The second largest brand in the world. This bottle has an elegant appearance as well as an unparalleled taste.
Don't drink and drive. Enjoy responsibly.
Join the community on Reddit
Spirits Hunters is a community dedicated to spirits and the world of mixology. Feel free to talk about the world of mixology and bartending here!
Join