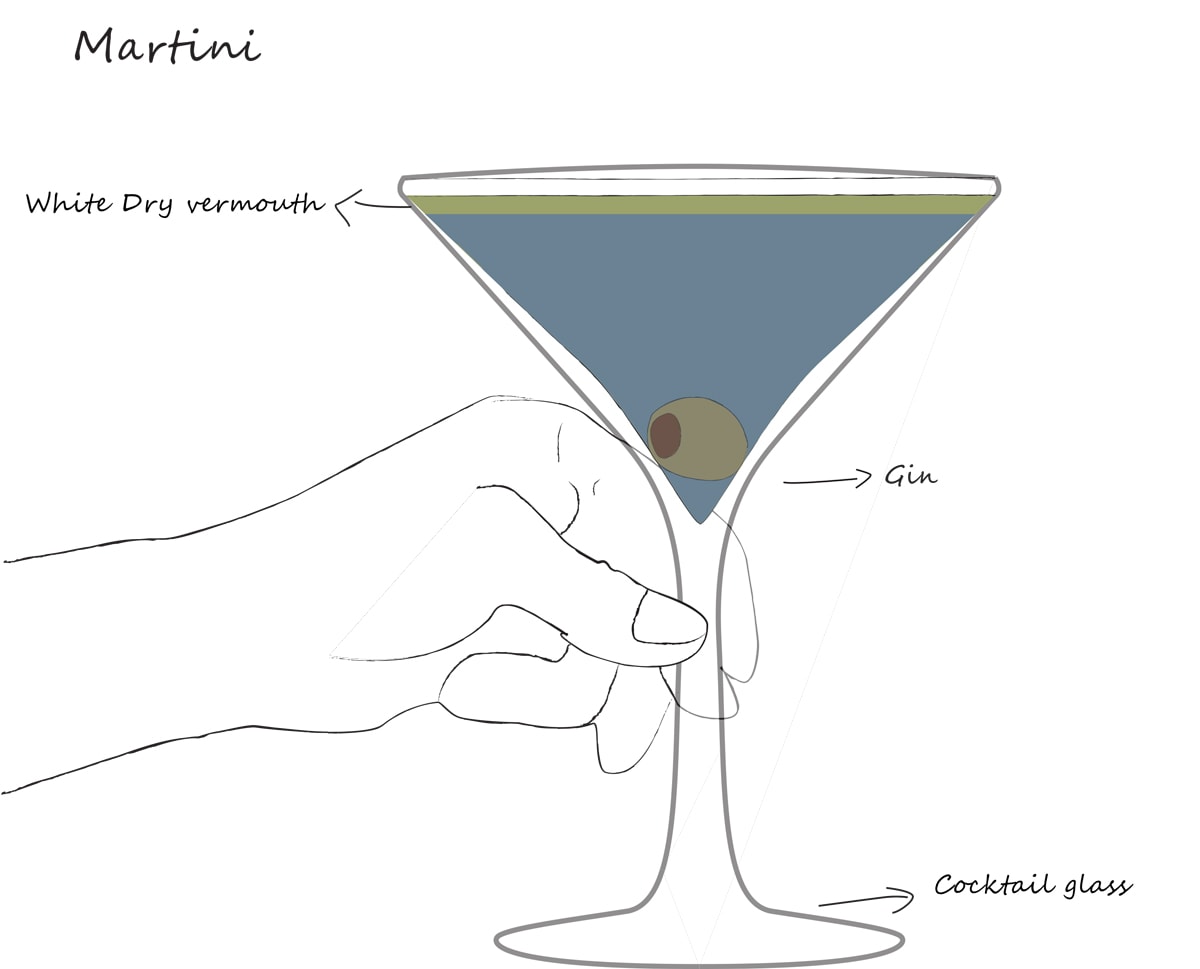 The Martini Cocktail recipe: the story behind
For World Martini Day, we bring to you the Martini cocktail, an unforgettable classic…
To begin with, we must keep in mind that there is no one and only Martini. Dry Martini, Vesper Martini ring a bell? And it should be noted that even for these cocktails there are variations.
But if we talk about the Martini Cocktail of 1900 created by Harry Johnson then we can talk about a plain "Martini recipe".
Many historical records in books such as the Bartender's Manual of 1900 show the first signs of written recipes for this classic. Contrary to popular belief, and whose history remains to be verified, there is a real debate about the origin of the Martini cocktail. Perhaps it descends from the Martinez, so called because it appeared in the city of Martinez in California.
Another theory defends that the Martini was brought by Martini & Rossi, the Italian vermouth exporting company that brought its liquor to the United States in the 19th century, while others claim that the Martini was created by and for the bartender Martini di Arma di Taggia. He was a bartender at the New York Knickerbocker Hotel and it is said that he first served this cocktail to John D. Rockefeller.
In our case, we are going to review the history of the Martini Cocktail as we know it, garnished with an olive and/or lemon or cherry garnish and created by Harry Johnson. The recipe appears in the book Bartender's Manual.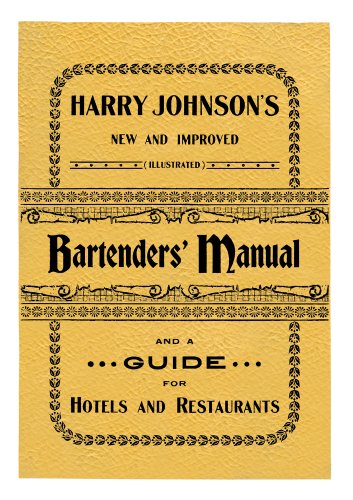 Martini Cocktail Recipe by Harry Johnson
Fill a glass with ice;
2 – 3 dashes of gum syrup;
2 – 3 dash of bitters;
1 dash of curaçao or absinthe, if required;
1/2 glass of wine of old Tom gin;
1/2 glass of wine of vermouth;
Mix well with a spoon; strain into a fancy glass; add a medium cherry or olive if required; squeeze a lemon peel over the top and serve.
Then in 1904 the recipe for the Dry Martini Cocktail made its appearance, in the 1904 book American-Bar Recettes des Boissons Anglaises et Américaine by Frank P Newman.
Take the mixing glass, add a few pieces of ice:
3 dash of angostura or orange bitters. Finish with gin and dry vermouth, equal quantities, mix, transfer to glass No. 5, serve with a lemon peel, cherry or olive, to the taste of the consumer.
Later in 1906 the book Louis' Mixed Drinks suggests using a twist of lemon peel, while the 1912 book Hoffman House Bartender's Guide says "add cherry or olive, and serve after squeezing a lemon peel on the top.
It is important to mention that for a Dry Martini (a mixture of dry gin or vodka, with a hint of vermouth and sometimes, orange bitters) depending on the garnish, the cocktail will take on a different name.
Although they are mainly lemon and olive, variations of the Dry Martini have emerged over the years that include garnish such as onion in the Gibson.
Here's a modern recipe for the Martini Cocktail
Cry me to the Moon – (Rabbit Hole HK)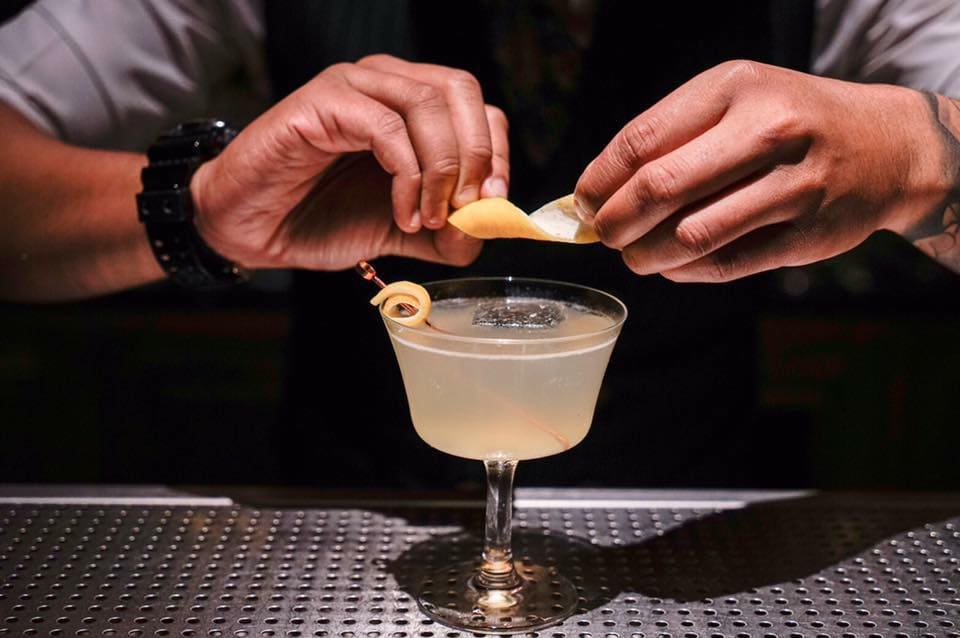 Truffle oil-washed gin is certainly the backbone of this cocktail. To prepare it, bartender Suwincha Singsuwan boils 30ml of truffle oil with a whole bottle of gin. Then, freezes the mixture and filter it, and freeze it again before serving.
This mixture adds the aroma of truffle to the cocktail without changing the taste.
A total of six hours are needed to prepare the Cry me the Moon cocktail.
Ingredients
45ml of white truffle oil washed gin
45ml modified apple juice
15ml Pandan syrup
10ml of citric acid solution
Garnish: Dehydrated orange peel
Method
Add the ingredients in the shaker and shake. Filter over ice and decorate with a dehydrated orange peel.
Enjoy your World Martini Day! Learn more about this cocktail on our feature article about the Vodka Martini.
In our next edition we will talk about the Manhattan cocktail, its recipe and origin. In the meantime, we suggest the recipe for the Vesper, a cocktail loved by James Bond.
Don't drink and drive. Enjoy responsibly.
Join the community on Reddit
Spirits Hunters is a community dedicated to spirits and the world of mixology. Feel free to talk about the world of mixology and bartending here!
Join