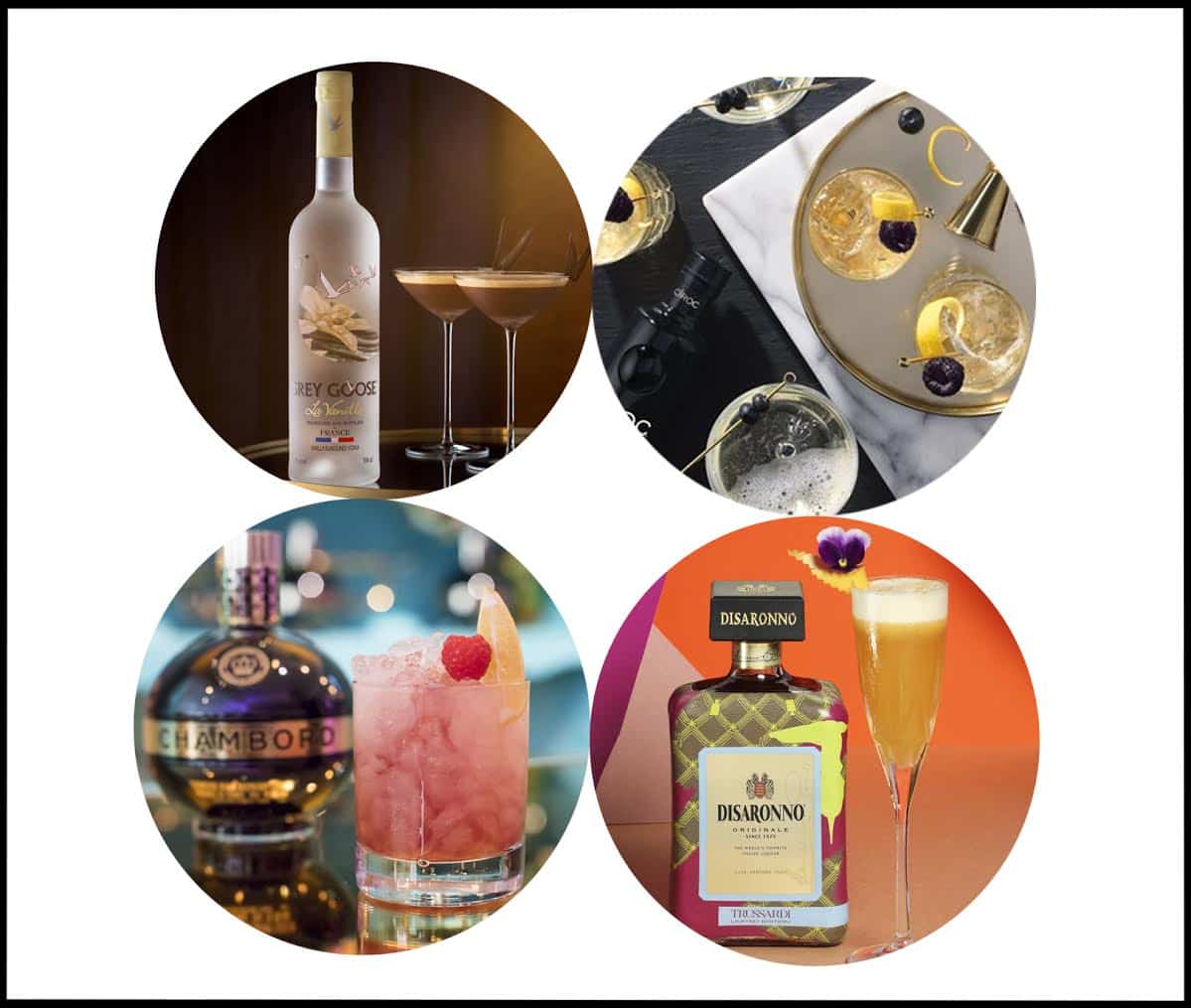 Three stylish cocktails to taste during the winter season
The cold is still there and now in the toughest period but to make it easier we bring you these stylish cocktails to enjoy during the winter. Via Irish Examiner.
Cocktail Disaronno Trussardi
A fashionable cocktail alliance between the amaretto liqueur Disaronno and Trussardi.
Ingredients
1 1/2 oz Disaronno
1 oz citrus juice of choice ( we choose orange)
1 oz lime juice
1/6 oz Cordial syrup
1 Dash of bitter
One-third egg white
Preparation
Fill a cocktail shaker half full of ice. Add the ingredients, shake vigorously and strain into a previously chilled flute. Decorate with a grapefruit peel, edible flower and sprinkle with grated tonka bean.
Gordon's Gin Martinez Cocktail
Recipe by The Bar. A golden touch to elegance in this gin-based, historic cocktail dating back to 1860 created in the cosmopolitan city of New York.
Ingredients
1 3/4 oz Gordon's® London Dry Gin
1/3 oz red Vermouth
1/6 oz of Dry Vermut
1/6 oz Maraschino liqueur
1 Dash Angostura Bitter
Orange peel
Preparation
Add ice in half in a mixing glass. Add the gin, red vermouth, maraschino liqueur and Angostura bitters. Mix gently with a mixing spoon. Filter into a previously refrigerated coupe glass. Finish with the orange peel to decorate.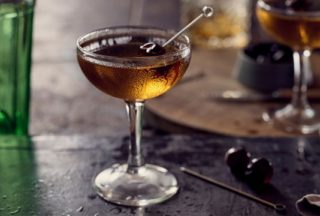 Ciroc Black Raspberry Royale Cocktail
And to finish with a touch of gold, the cocktail based on Ciroc's special edition vodka, Black Raspberry Royale.
Ingredients
1 1/2 oz Cîroc Black Raspberry vodka
1/2 oz lemon juice
1/2 oz simple syrup
1/2 oz raspberry liqueur
Blackberry and lemon peel for garnish
Preparation
Add all ingredients in a shaker (except champagne). Add ice, shake vigorously. Strain into a flute, top off with champagne and decorate with a blackberry and lemon peel. Taste!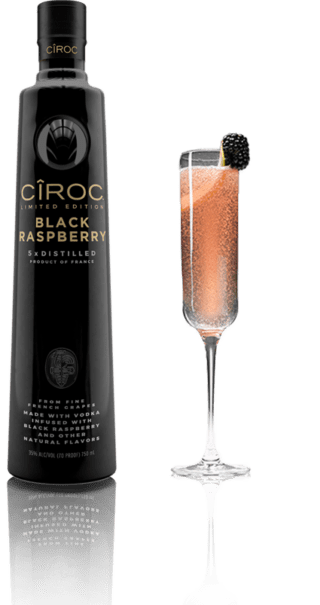 Don't drink and drive. Enjoy responsibly.