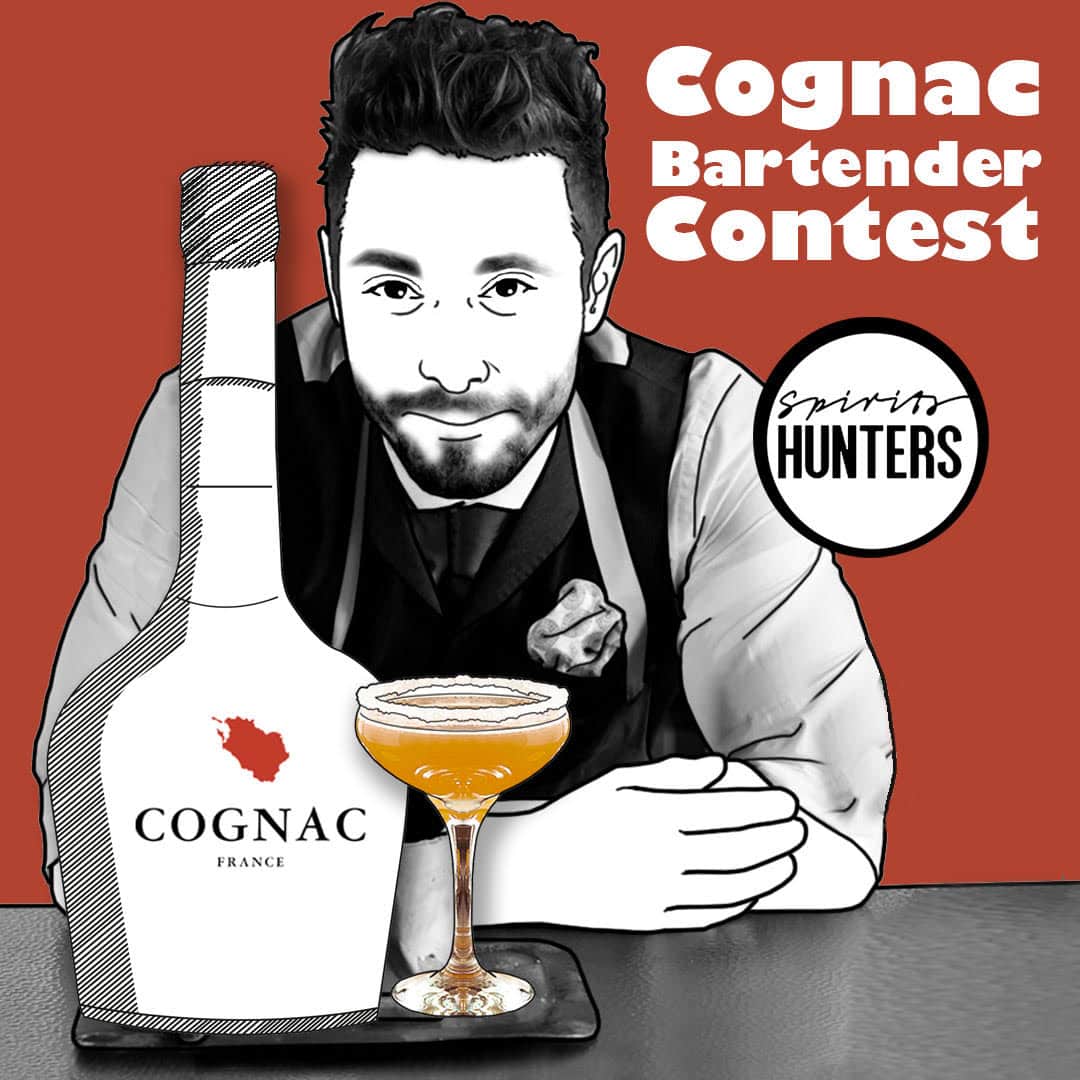 With the BNIC we are developing Bartender Contests in France and Great Britain
Spirits Hunters and the Cognac appellation announce the launch of a 100% digital bartenders competition on 12 November in France and in early 2021 in Great Britain.
Partnering with the BNIC,  Contest invites any participating bartender in France to share a video tutorial on Instagram creating a cocktail using Cognac. The contest is 100% digital and will be publicized on the BNIC @cognac_official and Spirits Hunters' @spiritshunters_mag. social media.
The contest will choose two winners every week for four weeks and ultimately crown one of them, who will be invited by Cognac producers once the lockdown ends to receive a grand prize of €1,000 from Spirits Hunters.
Our bar industry is going through a difficult period during the containment due to the Covid-19 coronavirus. This contest is to support our bartenders who are always there for us. They always support us with a smile, a kind word, and of course a cocktail that makes us happy!
The competition will take place exclusively in France and will start on Thursday, November 12th. At the beginning of 2021 the competition will take place in Great Britain.
Spirits Hunters will award the top 2 cocktail tutorial videos weekly for four weeks via Instagram. The participants will each receive a prize of one hundred euros (€100.00) and will be published on our media. The Grand Winner of the COGNAC BARTENDER CONTEST will receive a prize of one thousand euros (€1,000.00) and will also be offered a 2-day stay in Cognac.
You are a bartender living and working in France? Read the rules here.
Don't drink and drive. Enjoy responsibly.