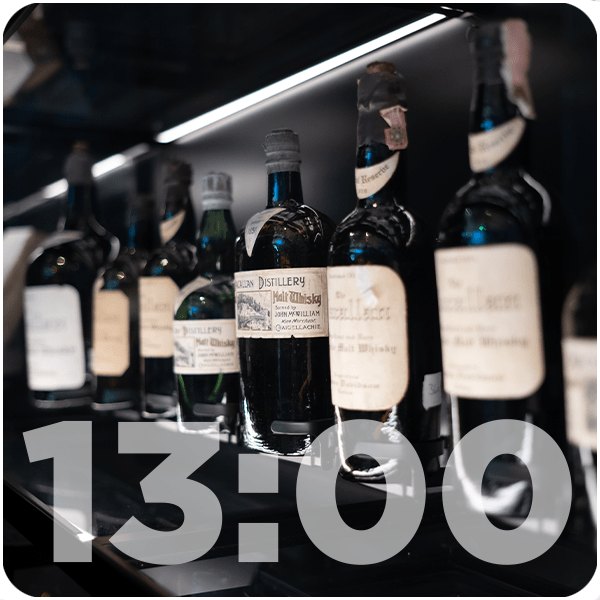 7.5 billion dollars in tariffs imposed on European products and spirits
Photo by Paul Byrne on Unsplash
Soon, Americans will have to pay more to consume drinks like Scotch whisky and Irish whisky. All about this news here.
Some European products will see their prices increase after the imposition of the tariffs that Donald Trump's government will impose. The value of these tariffs adds up to 7.5 billion dollars. Scotch and Irish whisky is one of them, a drink widely consumed in the United States. It is the largest market for Scotch whisky, importing more than 1 billion Scotch whisky just last year, according to Karen Betts, executive director of the Scotch Whisky Association.
The list of liqueurs affected by tariffs is long. It was published by the Treasury Department on Wednesday. Especially noteworthy are Irish whisky and single malt Scotch whisky, or pure malt.
Among other liqueurs, there are alcohols from Germany, Ireland, Italy, Spain or Great Britain.
These tariffs will not only affect up to 2% of the value of total exports, but will also impact jobs in Scotland for example. But the smaller producers will be particularly disproportionately affected.
The European Union, however, responded in June to the United States by imposing tariffs on bourbon, after tariffs on European aluminum and steel exports.
Other products include food and wine
Other products affected by tariffs include foods such as yoghurts, fruits, olives, waffles, butter, coffee, sweet biscuits, pastas. Cheeses such as parmesan and Dutch gouda. And among other alcohols, wine. The United States is the most lucrative market for this drink according to the European Committee of Wine Companies (CEEV). Countries such as France, Germany, Spain and the United Kingdom will be affected mainly by tariffs. Only 3,760 million euros are equivalent to a third of wine exports to the United States.
Now we only have to wait for the measures taken by the WTO, which will determine in the coming months, the amount of countermeasures that the European Union can impose on tariffs. The idea, however, is to achieve a fair and balanced solution for our respective aeronautical industries'. said Daniel Rosario, spokesman for the European Commission. The European bloc had not complied with an earlier resolution on government subsidies for Airbus.
Don't drink and drive. Enjoy responsibly.
Join the community on Reddit
Spirits Hunters is a community dedicated to spirits and the world of mixology. Feel free to talk about the world of mixology and bartending here!
Join