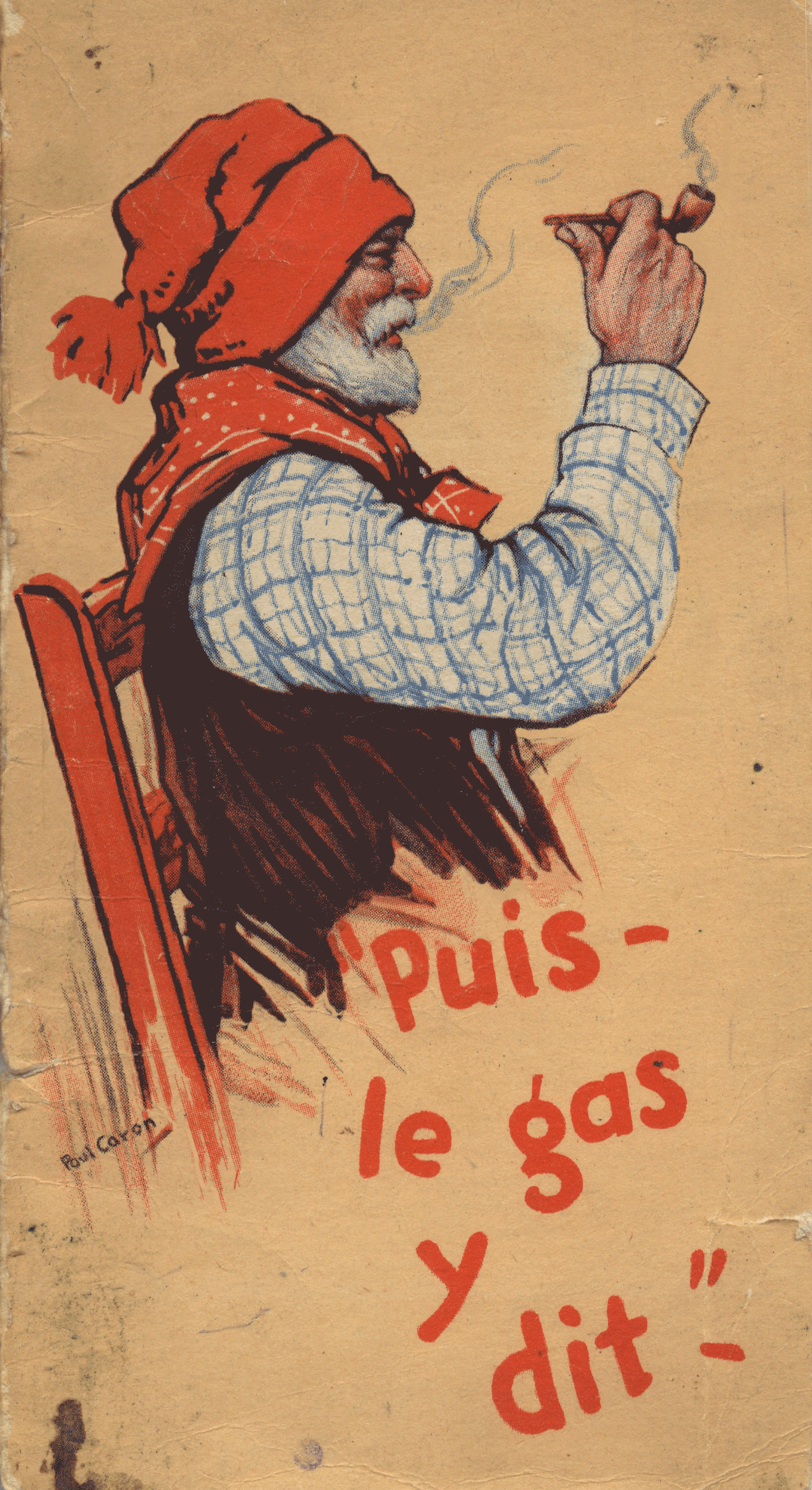 Historic Cocktails: whiskey based cocktail with Seagram's V.O. 8 Year Old
To continue with our historic cocktails, this time we bring Seagram's V.O. 8 years. A pure Canadian rye whisky.
The recipes of our column are compiled directly from the book "puis le gas y dit", by the Distillers Corporation Seagrams Limited of Montreal.
The recipes included in this book were found and tasted in law firms of connoisseurs, hotel club experts and world-renowned hotels of the time. Divided into five parts according to the spirit base from gin, Scotch whisky, Canadian and American rye to bourbon.
Seagram's V.O. 8 Year Old Canadian Rye Whiskey
This whisky is aged for 8 years (compared to 6 years of Seagram's vo). It was first made in 1913 for the purpose of commemorating the marriage of Thomas Seagram Scion of Joseph. Alcohol content, 40% abv, 80 proof. Awarded in the San Francisco World Spirits Competition 2005 and 2013. Although to this day has evaluated, is a whiskey that has been kept in the house. Apparently, the mention V.O. means "Very Own", since it was meant to be tasted only in the family. It should be noted that it is a whisky preferred for blending than for tasting alone.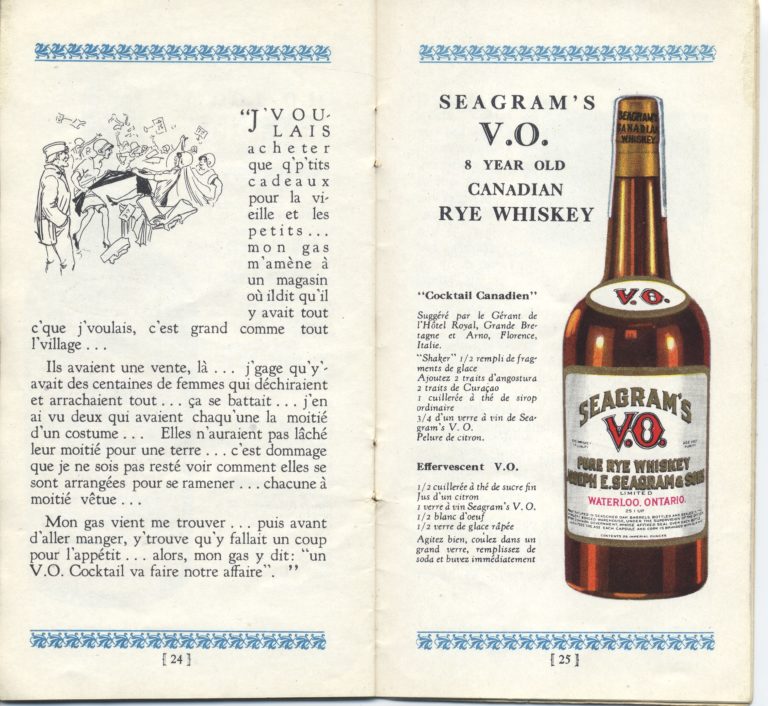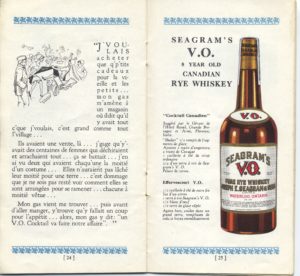 In the book "Puis le gar y dit…" this whisky appears during a day when our protagonist looks for gifts for his family on his trip. His friend, he advises him, for the hour to eat and to open the appetite, "A V.O. Cocktail will serve".
"I wanted to buy some small gifts for the old woman and the little ones… my friend took me to a shop where he says there would be everything I wanted, it's big like the whole village. They had a sale there… I promise to say that there were about a hundred women who ripped everything out. They fought. I saw two women who each had half a suit. They wouldn't have let go of their half for a piece of land… It's a pity I didn't stay to see how they fixed up… each half dressed.
My friend finds me, and, before going to eat, it seems to him that it was necessary a drink for the appetite… then my friend says 'A V.O. Cocktail will do'. "
Cocktails based on Seagram's whisky V.O.
Canadian Cocktail
Suggested by the manager of the Royal Hotel, Great Britain and Arno, Florence, Italy.
In a cocktail shaker add half ice fragments. Add:
2 strips of Angostura
2 strips of Curaçao
1 teaspoon ordinary syrup
3/4 of a glass of wine with Seagram's V.O.
Lemon shell
Effervescent Cocktail V.O.
1/2 teaspoon fine sugar
Juice of one lemon
1 glass of wine with Seagram's V.O.
1/2 egg white
1/2 glass of shaved ice
Shake well and pour into a large glass. Add soda and drink immediately.
You can get the current version of Seagram's V.O. 8 years old. An interesting fact about this whisky, is that the eight years is a very special version as usual, Seagram's bottled whiskey only 6 years old.
Seagram's Waterloo distillery in Ontario closed in 1992 for industrial consolidations. Today it is Diego who owns the V.O. brand and produces this whisky at the Valleyfield distillery in Quebec.
Don't drink and drive. Enjoy responsibly.
Join the community on Reddit
Spirits Hunters is a community dedicated to spirits and the world of mixology. Feel free to talk about the world of mixology and bartending here!
Join