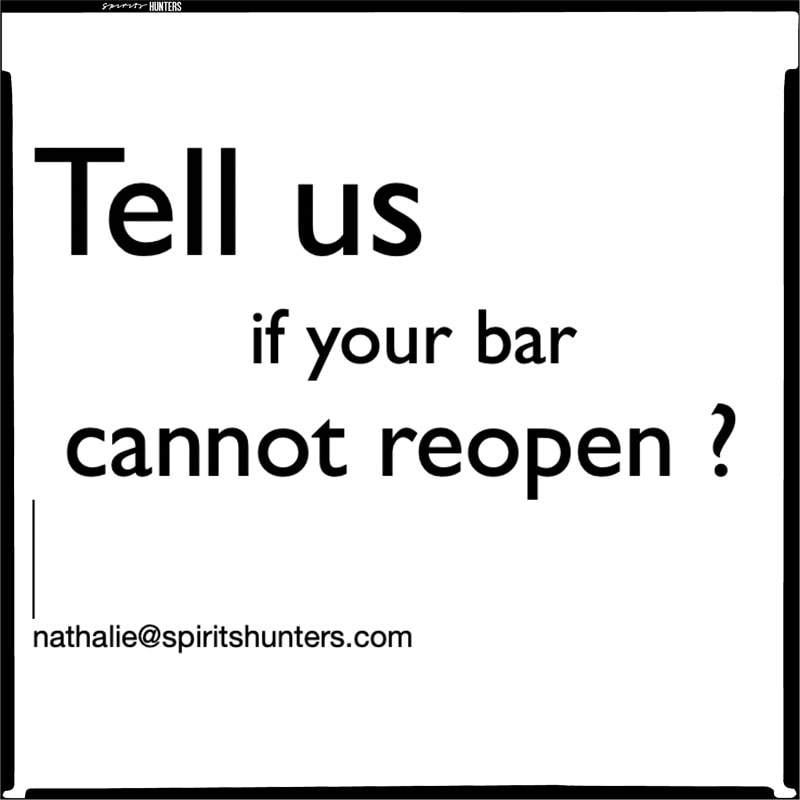 Let us know what is happening with your bar regarding Covid-19
You can get in touch with Spirits Hunters and tell us what is going on with your bar regarding the Covid-19 situation.
Is your bar finding difficulties to reopen? Or to adapt to reopening?
Let us know.
Contact nathalie@spiritshunters.com
Cheers
Take care and stay safe.
Don't drink and drive. Enjoy responsibly.