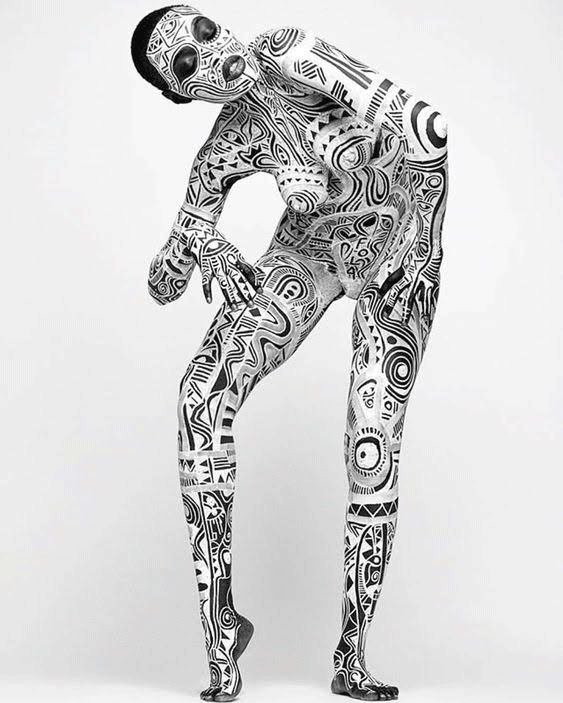 Nigeria. Belvedere Vodka teams up with artist Laolu Senbanjo for a superb limited edition bottle
The renowned vodka brand has announced a global partnership with Laolu Senbanjo, a visual artist and award-winning activist for a mix of character and taste. Belvedere operates since 1910 which makes it one of the oldest Polish distilleries. It's internationally known as a premium luxury vodka.
A bottle that combines both, the luxurious image and quality of the Belvedere vodka and the admirable imagination of the African artist.
Laolu Senbanjo is best known for his body painting in Beyoncé's album, Lemonade, but his long history of succeeded works also includes several appearances in different media like Vogue, BBC, CNN, The Washington Post and more. He is also a social activist and a former human rights lawyer, a trait he likes to transmit through his artwork, and his partnership with Belvedere Vodka is not the exception. The limited edition bottle will support a global fund to fight against HIV / AIDS in Africa.
The bottle's unique design is fluid with sharp edges that represent the pure water and rye of Belvedere vodka. Its texture reacts to UV rays and includes a charcoal coloring with complex representative patterns of the artist's Yoruba heritage.
Don't drink and drive. Enjoy responsibly