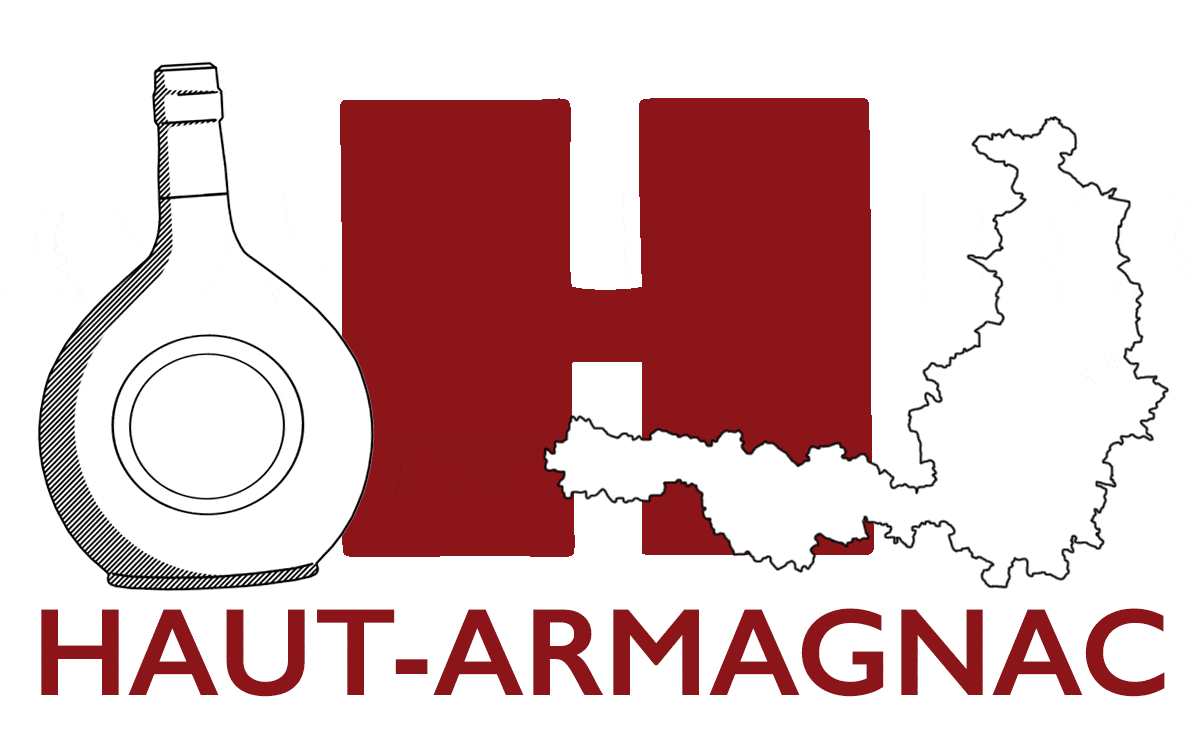 The ABC of Spirits by Alexandre Vingtier: H for Haut-Armagnac
H for Haut-Armagnac
What if Haut-Armagnac was a diamond in the rough? This very large region has a few producers. Moreover, less than 1% of the production of the overall appellation is marketed with this mention. When we know that the merchants ignore this terroir (let us mention the Château de Lassérade at Darroze's) and that the other producers hardly know it, or not at all, that is to say the small number of its commited defenders. And yet, it suffices a taste of the Fine Blanche of the Domaine d'Arton, marketed since 1985, and the sublime Hors d'Âge of the Domaine de Grand Comté, also in Roquelaure, to appreciate the distinguished, elegant, powerful and inimitable personality of these eaux-de-vie!
Geologically, the soils of Armagnac are defined by the disappearance of the Swiss sea: the tawny sands form Bas-Armagnac while Haut-Armagnac is defined by its flush limestone soil, the Ténarèze being an intermediary between the two, more clayey. The "Haut" also has a higher altitude up to 921 feet, distinct landscapes and a clean climate. It is true that this vintage may be "ill-born", legally undefined. If the notions of Bas-Armagnac and Haut-Armagnac, black Armagnac and white Armagnac are historically proven, the creation of the Ténarèze has almost ostracized this oriental wine. In the debates on the birth of the appellation, it was not clear how to define it, to the north beyond Lectoure, to the east even after Auch, not far from Toulouse, and the whole southern part including Marciac, Plaisance and Riscle was attached to it. Until 1908, the high places of present-day Ténarèze, Condom, Valence and Vic-Fezensac, were classified in Haut-Armagnac…
In 1909, with the birth of the designation, part of the Ténarèze was absorbed by Bas-Armagnac while Haut-Armagnac slid eastwards. A raw wine that has been amputated or blurred, its low notoriety also stems from the late development of the vine, with a specialisation in high-yielding white varieties, which have made it into complementary and less expensive blending eaux-de-vie. Ravaged by phylloxera, producers then favoured cereals and produced brandies at the margin, with lower means and less ambition for "rough but pleasant" brandies. Nevertheless, if we look more closely, we realize that limestone terroir wine spirits can have immense potential, a typicality such as the "cherry taste" that we sometimes still talk about. Fortunately, enthusiasts such as those mentioned above, the Domaines de Bilé in Bassoues, Embidoure in Réjimont and Mirail and Bedos in Lectoure or the Château de Neguebouc in Préchac continue to bring this designation to life, whose aged eaux-de-vie of noble grape varieties have been compared to Grande Champagne cognacs. Now I hope you will find old vintages to form your own opinion!
Don't drink and drive. Enjoy responsibly.