Recipes
Look at these desserts made out of Guinness beer
Cassis liqueur, aniseed, Grand Marnier…. there are many liqueurs used in the preparation of desserts. Beer is an ingredient that can create the perfect pairing if you use it properly.
Therefore, one of the most important factors to take into account when making desserts with beer is sweetness, which can create an imbalance.
Here are some recipes based on Guinness beer. Irish beer is a dry stout type black beer, and has a strong character. Please note that this dessert list does not apply to any type of beer, and vice versa. Among the desserts you can create are the cassic Irish Coffee, mousse, creams, brownies and the famous Guinness chocolate cake, for which we show you the recipe.
Guinness chocolate cake (original by Nigella Lawson)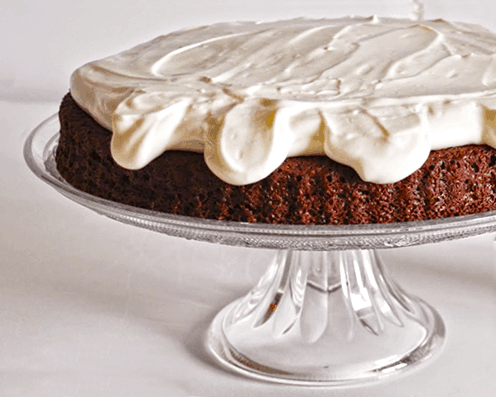 For the cake:
250 ml Guinness beer
250 g unsalted butter
75 g of cocoa
400 g powdered sugar
142 ml sour cream
275 g common flour
2 eggs
1 tablespoon vanilla extract
2.5 teaspoons baking soda
For the cream:
300 g cream cheese
150 g icing sugar
125 ml whipped or double cream
Preheat the oven to 180°C. Grease a springform baking tin lined with 23 cm baking paper with butter. Pour the Guinness into a large saucepan and add the sliced butter and heat until the butter melts, at which point you must beat the cocoa and sugar.
Beat the sour cream with the eggs and vanilla and then pour it into the saucepan with which it contains the beer-butter mixture. Finally, beat the flour and baking soda.
Pour the dough mixture into the Springform tin and bake for about 45 minutes. When ready, remove from the oven and place on a rack to cool. When it is completely cold, beat the icing sugar, cream cheese and cream in a bowl. When it reaches a thick consistency, pour the mixture over the cake and spread it out until it resembles a pint of Guinness.
Voilà!
Don't drink and drive. Enjoy responsibly.