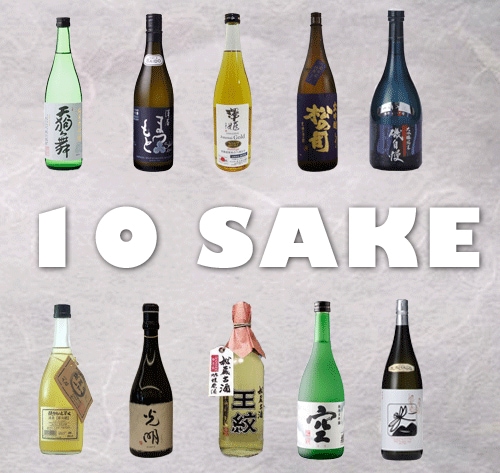 Here is a list of the 10 best sake to enjoy and how to pair them with food
Sake, a versatile product, is more and more in vogue! Wanna know which one to taste first ? This best sake shortlist is waiting for you.
The sake champion: Adatara Ginjo, was voted best sake this year at the international wine competition, while Kimoto Hatsumago Densyo, was crowned champion in the Honjozo category. Both are sake with unique flavors that go perfectly with European dishes, which once again confirms the versatility of the japanese drink. Here is a top 3:
Sawaya Matsumoto Shuhari Saido 1292 (Matsumoto Shuzo, Kyoto)
さわや松本周張斎道1292年(松本酒造・京都)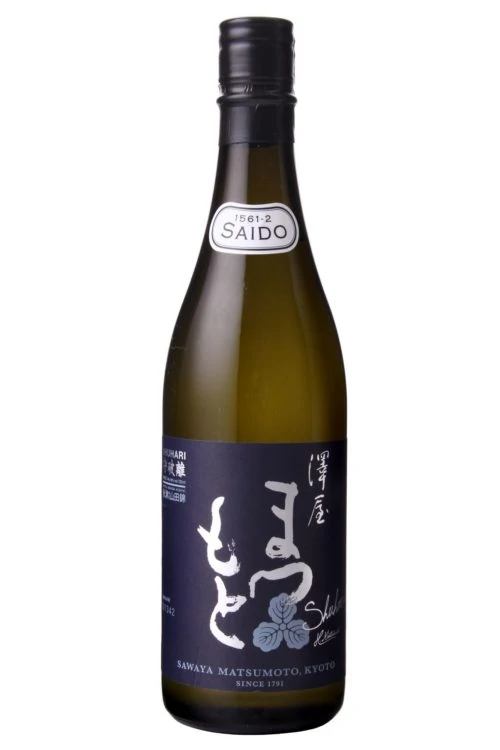 This sake has a vibrant umami, bitterness and acidity. It pairs ideally with red meat, for example, grilled beef or tuna sushi.
旨味、苦味、酸味が生き生きとしたお酒です。焼肉やまぐろ寿司などの赤身肉との相性も抜群です。
Daigo No Shizuku (Terada Honke, Chiba)
醍醐の雫(寺田本家・千葉)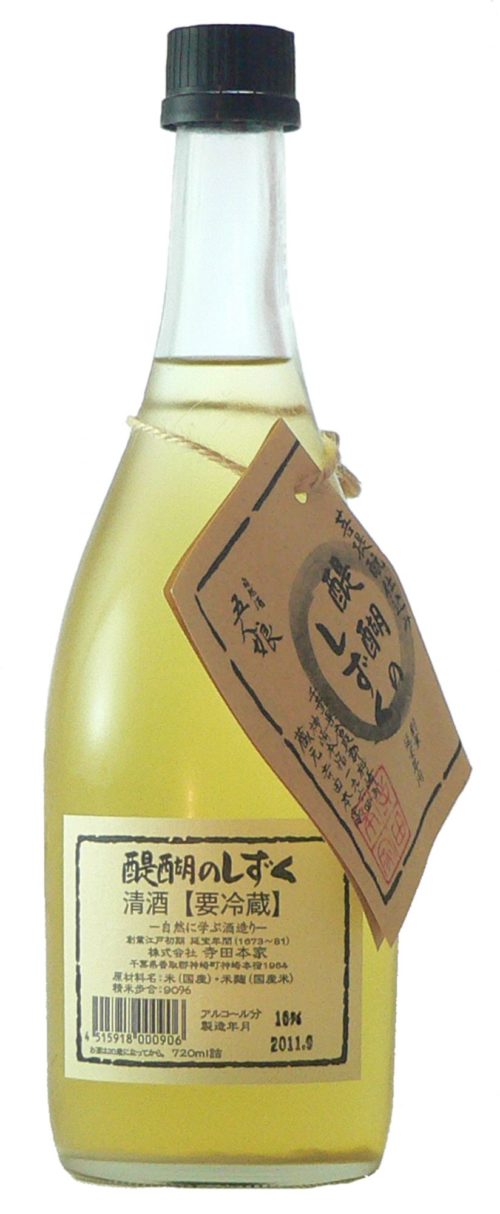 This sake is sweet and very acidic. It is an unfiltered sake whose water is not added after the brewing process. It goes perfectly with cheese or cream sauce.
このお酒は甘くてとても酸っぱいです。醸造工程後に水を加えない無濾過原酒です。チーズやクリームソースとの相性も抜群です
Matsunotsukasa Daiginjyo Jyunmai Shizuku 2008
松の司 大吟醸 純米雫 2008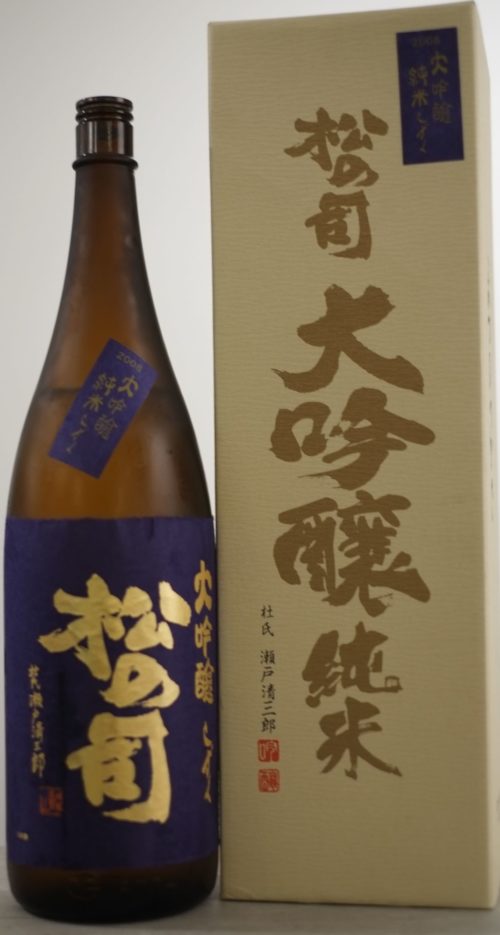 This sake is removed from the purée without pressing it, so its taste is very elegant. Aging also gives it a smooth and round texture, and its aroma is surprisingly intense. Serve with sashimi, snapper, scallop or octopus.
プレスせずにピューレから取り出したお酒ですので、とても上品な味わいです。熟成により滑らかでまろやかな口当たりになり、驚くほど香りが強くなります。刺身、フエダイ、ホタテ、タコを添えて。
Isojiman Daiginjyo Jyunmai Yamadanishiki Emerald bottle (Isojiman Shuzou, Shizuoka)
磯自慢大吟醸 純米山田錦 エメラルド瓶(磯自慢酒造 静岡)
This sake also uses top-quality Yamada Nishiki rice. It combines notes of white peach and melon, with clear aromas. To be served with sushi.
こちらも最高級の山田錦を使用。白桃とメロンのノートが混ざり合い、澄んだ香りがします。お寿司に添えて
Tengumai Jyunmai Daiginjyo 50 (Shata Shuzo, Ishikawa)
天狗舞 純米大吟醸 50(シャタ酒造 石川県)
The Tengumai Jyunmai Daiginjyo 50 is rather a Sou-shu sake, but in terms of flavor, more like a Jyun-shu. It is not highly filtered, giving it a good complexity. Ideal with sashimi or grilled fish.
天狗舞 純米大吟醸 50はどちらかというと草酒ですが、味わいとしては純酒に近いお酒です。高度にフィルタリングされていないため、複雑さが増しています。刺身や焼き魚に最適。
Houraisen, Kuu (Sekiya Jyouzou, Aichi)
蓬莱千空(せきやじょうぞう 愛知県
This Kun-shu or aromatic sake uses Yamada Nishiki rice from Hyogo and Tokushima prefectures. The sake ages for one year at a temperature of 10 to 12 degrees Celsius in order to bring out a complexity of flavours. Best served with a white fish sashimi or grilled river fish.
兵庫県と徳島県産の山田錦を使用した薫酒です。複雑な味わいを引き出すために、10~12℃の温度で1年間熟成させます。白身魚の刺身や川魚の焼き物と一緒にどうぞ。
Izumibashi Kimoto Kurotonbo (Izumibashi Shuzou, Kanagawa)
泉橋生本 黒とんぼ(神奈川・泉橋酒造
This sake follows the Kimoto method, using indigenous bacteria to bring out its complexity and to express the terroir. After two years of ageing, it has a clear impression with umami. Enjoy it with fish or smoked meat.
生酛造りを踏襲し、土着菌を用いて複雑味を引き出し、テロワールを表現したお酒です。 2年の熟成を経て、うま味のあるすっきりとした印象。魚や燻製肉と一緒にお楽しみください。
Hizoukoshu, Ohmon Ginjyo Genshu (Ichishima Shuzou, Niigata)
Brewed in 2000, the long ageing process has given this sake its amber colour and its original hazelnut and chocolate flavour! Since it contains no water, it is highly alcoholic (20%). Food pairing recommendation: drink it either as a digestive or with aged cheeses.
Sawahime Prototype Jyunmai Gold (Inoue Seikichi Shoten, Tochigi)
Made according to the traditional Kimoto method. In this sake the 15% of the rice undergoes a polishing process. This method brings out the bold umami flavor. Thanks to its sweet taste, the best way to enjoy this sake is pairing with spicy dishes, crab with chilli and Chinese spicy dishes or with foie gras.
伝統的な生酛製法で作られています。このお酒は、米の15%が精米されています。この製法が旨味をしっかりと引き出します。甘みがあるので、スパイシーな料理、カニの唐辛子、中華のスパイシーな料理、フォアグラなどと合わせて楽しむのが一番です
Jyunmai Daiginjyo Komyo (Tatenokawa Shuzo, Yamagata)
純米大吟醸光明(山形・立の川酒造
New since October, its use of rice polished to only 1% has had a huge impact on the sake industry. In fact, it attracted the attention of sake connoisseurs. It is very sweet with a light aroma of white flowers and rice flour. Best served with a red snapper carpaccio or beef dishes.
10月から新たに1%まで精米した米を使用することで、日本酒業界に大きな影響を与えました。実際、酒通の注目を集めた。白い花と米粉のほのかな香りがとても甘いです。真鯛のカルパッチョや牛肉料理と一緒にどうぞ。
Don't drink and drive. Enjoy responsibly.
Join the community on Reddit
Spirits Hunters is a community dedicated to spirits and the world of mixology. Feel free to talk about the world of mixology and bartending here!
Join