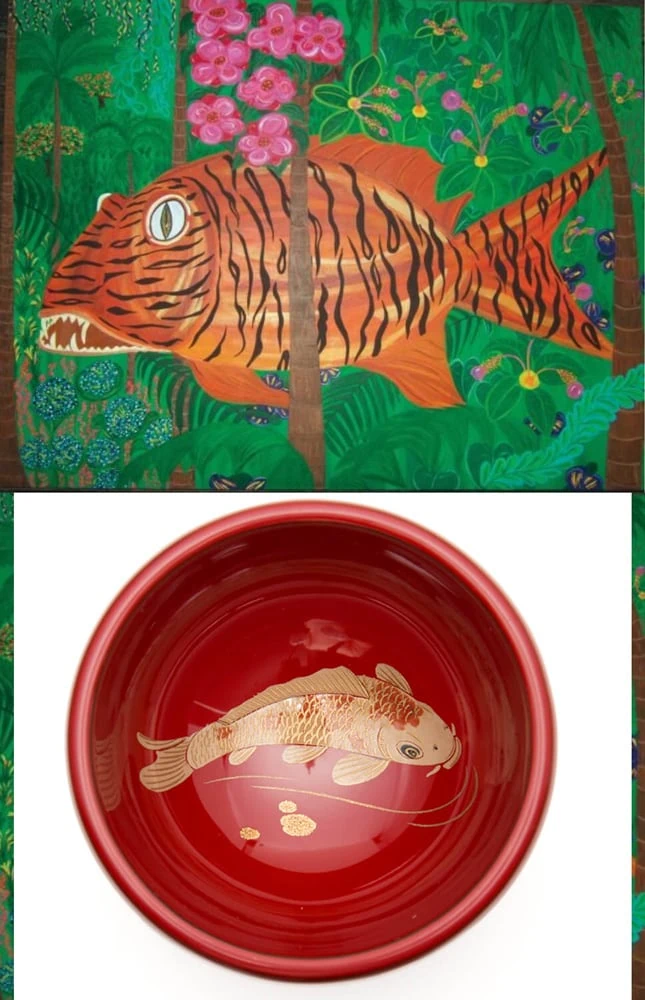 Food pairing: a sake for food pairing made by artificial intelligence
Sake brewer Suzuki Shuzoten has created a sake for food pairing that combines different species of fish caught in the prefecture using artificial intelligence.
The pairing between sake and certain species of fish with different flavors can be improved by analyzing them with special sensors, says the sake maker from Namie, Fukushima Prefecture, a city devastated by the Great East Japan Earthquake and Tsunami of 2011.
–Original article excerpted from JapanTimes
As concerns grow over the possible stigmatization of the region's seafood after the government decided to dump treated radioactive water from the nearby Fukushima No. 1 nuclear power plant into the sea, Suzuki Shuzoten President Daisuke Suzuki, 49, said, "I want to support the fishing industry by further promoting the attractiveness of locally caught seafood."
The producer plans to soon start selling sake combined with AI to boost the revitalization of the coastal area by fusing traditional artisanal techniques and cutting-edge technology.
A couple of years ago, Suzuki came across a taste sensor developed by Tokyo-based taste research and analysis company Aissy that can measure the intensity of five basic tastes: sweet, salty, sour, bitter and umami.
The taste characteristics are plotted on a pentagonal graph that describes the intensity of each flavor in numbers.
It is said that people tend to judge something as delicious when they experience all five taste elements simultaneously.
For example, foods that have a strong sweet, salty, and umami taste go well with those that taste sour and bitter.
"If the missing flavors can be complemented with sake, it will be possible to better appreciate the taste of locally caught fish," Suzuki says.
Sake for food pairing: "I wanted to produce a sake dedicated to each species of fish."
After resuming operations in his hometown of Namie in 2020, Suzuki began brewing using artificial intelligence to create a sake for food pairing, an endeavor he says is rare in Japan.
Flavor measurements vary by marine species: sardines are saltier and have more umami than other fish, while clams taste sweeter.
Based on a quantified degree of match between a particular sake and fish species, the brewer repeated a trial-and-error process to add or subtract flavors by changing the brewing method or the amount of ingredients, such as rice, but keeping the basic overall production method.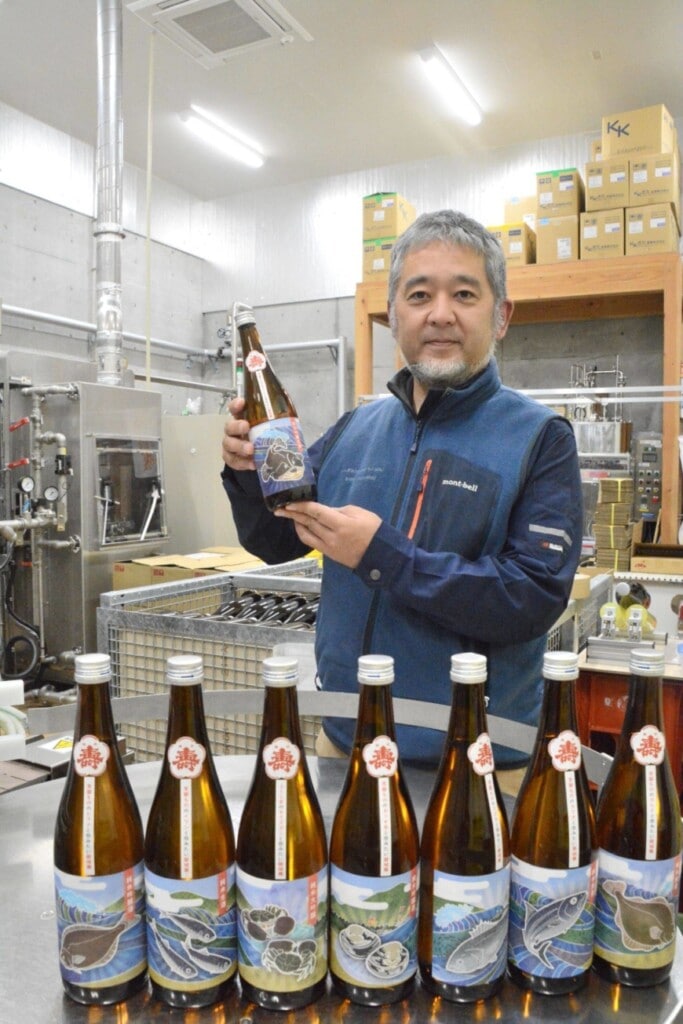 Photo: Daisuke Suzuki, President of Suzuki Shuzoten | FUKUSHIMA MINPO
Suzuki said he had long wanted to help local fishing industry personnel
Iwaki Kotobuki, the manufacturer's main sake brand, was a traditional product chosen by local fishermen to celebrate their big catches and Suzuki was able to resume operations in Namie thanks to their support.
With local fishermen fearing that the government's policy of dumping treated radioactive water into the ocean will stigmatize their products, Suzuki believes the time has come to take action to reciprocate their support.
A sake for food pairing: "Many people will enjoy it"
So far, the producer has created sake for eight species of fish, including sea bass and flatfish.
The quantified pairing charts have exceeded 90 out of 100 points for all of Suzuki's pairings and have been well-received by customers who have tried them.
Suzuki is confident that the product will be appreciated by many people.
The brewer plans to launch eight sake products, one at a time, throughout this year, starting with monkfish and flatfish sake between the end of January and the end of February.
"I hope to be helpful in promoting the goodness and safety of local seafood products," Suzuki said.
Don't drink and drive. Enjoy responsibly.
Join the community on Reddit
Spirits Hunters is a community dedicated to spirits and the world of mixology. Feel free to talk about the world of mixology and bartending here!
Join