top_ten
Top ten
Here are ten drinks (and even non-alcoholic) to inspire you on your cocktail choice for cooling down during the summer. Check out our top ten of drinks for the summer.
The following ten drinks come from all over the world. Find the one that suits best your palate to cool down during the summer.
Don't drink and drive. Enjoy responsibly.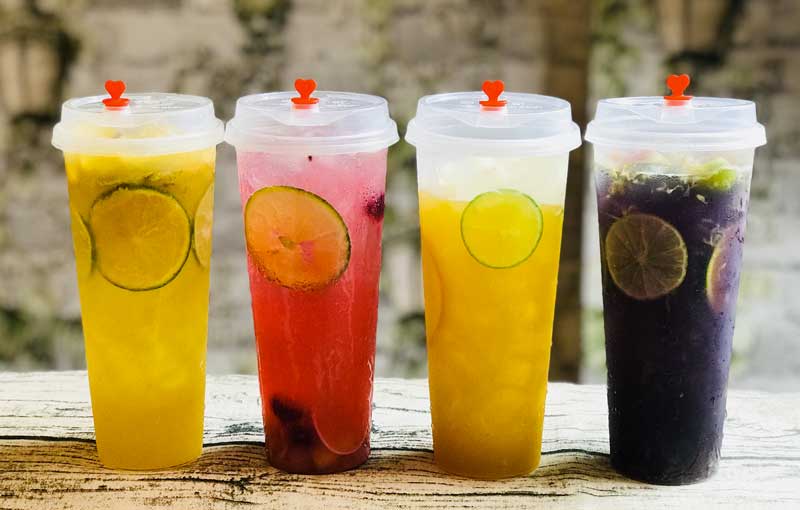 10
Aguas Frescas
Spanish for Cool Water is a typical Mexican drink infused with fruits, cereals, flowers or grains mixed with sugar and water and ice. The most popular fruit is tamarind. As for flower the flower of Jamaica and another more particular taste, horchata. Among others like cucumber, lemon or guayave.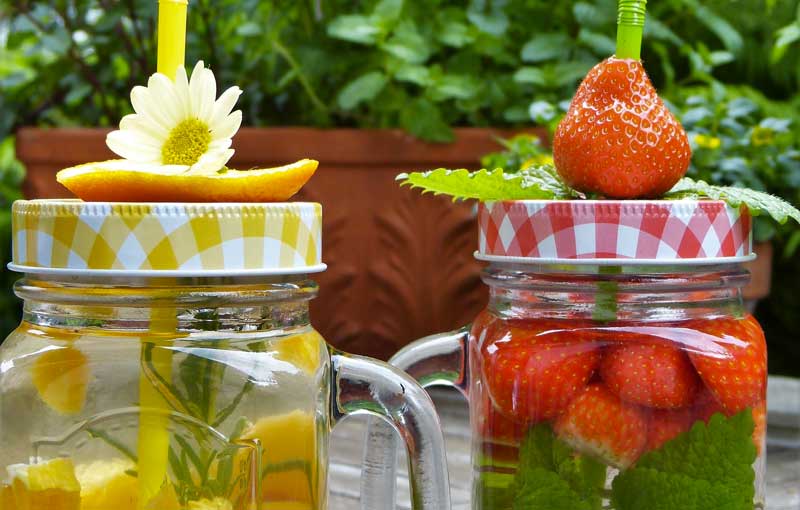 9
Detox Waters
Water alone brings countless benefits, including keeping the liver and kidneys in top shape, eliminating toxins and cooling off and quenching our thirst during hot weather. But detox water brings with it the benefits of fruit vitamins without the calories they provide. Ideal for improving digestion and stimulating the immune system.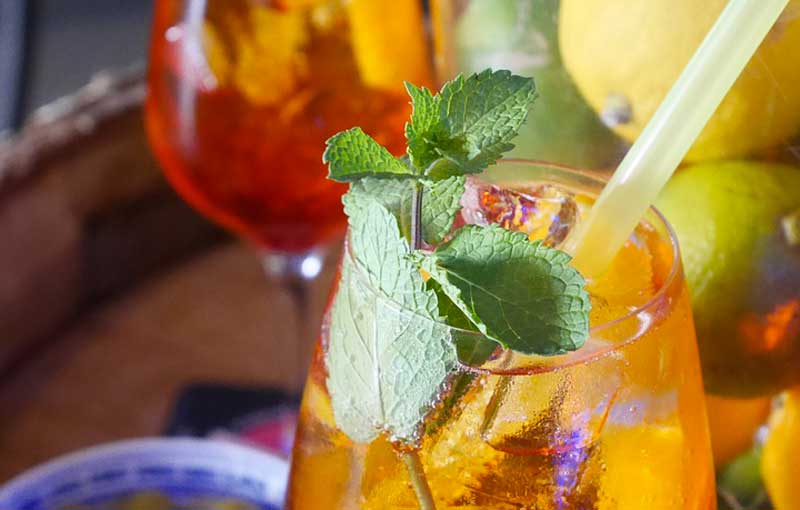 8
Tea cocktails
The fruits and botanicals in our glasses make them provocative and pleasing to the eye, associating colours with summer. The tea-based cocktails, with or without alcohol, are delicious and combine with light dishes such as salads, perfect for the summer.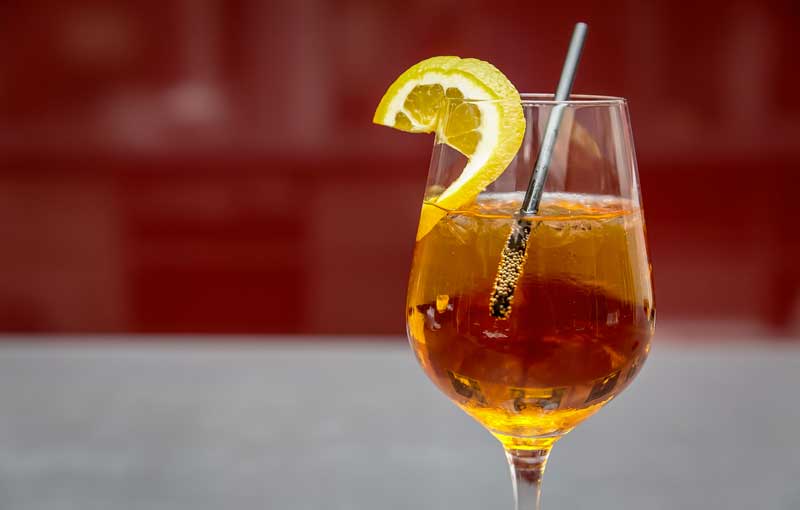 7
Spritz
The Spritz has been the perfect recipe for the terraces of bars and restaurants during the summer for about twenty years. Prosecco and Aperol or Campari, ice and lemon create the perfect combination. Indispensable in your top ten of summer drinks to maintain tradition.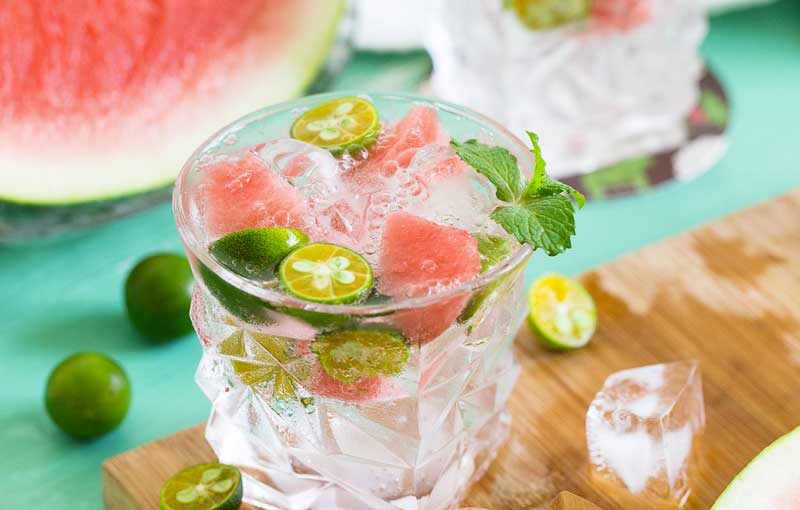 6
Pink Mojito
To give this classic cocktail a spin, the mojito. It is without a doubt a summer cocktail, knowing that the land that gave birth to it is Cuba, which has taken over the Caribbean Sea and its permanent summer. To change things a bit you can try the Pink Mojito:
5 cl Porto CRUZ Pink
10 cl sparkling water
1/2 lemon
6 to 8 mint leaves
2 teaspoons brown sugar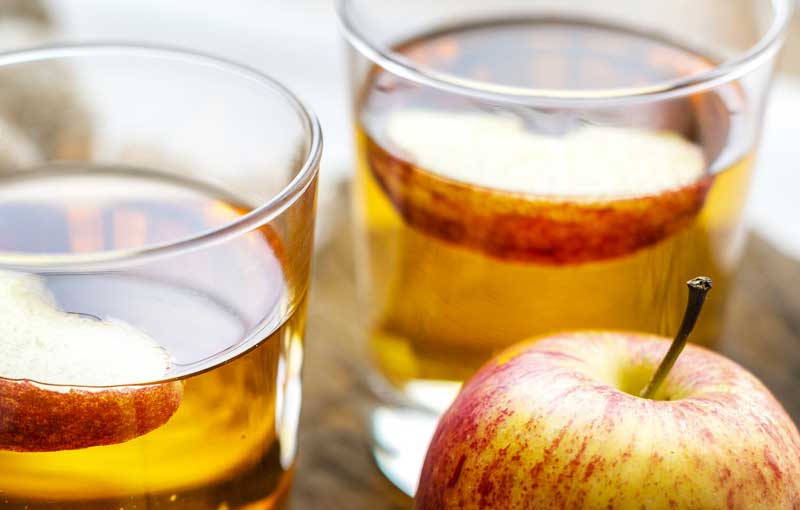 5
Cider
Summer is not the typical cider season, but because of its lightness and freshness thanks to its acidity, and its citrus and apple flavour, we cannot resist to drink cider and therefore can use the bottled cider format, to give us the pleasure and taste of cider during the summer.
4
Matahi juice
Matahi brand juice is a delicious combination of baobab, guarana and lemon. It is invigorating and refreshing, thanks to the energy of the baobab pulp, the energizing virtues of guarana and the virtues of lemon. Perfect for the summer heat downturns.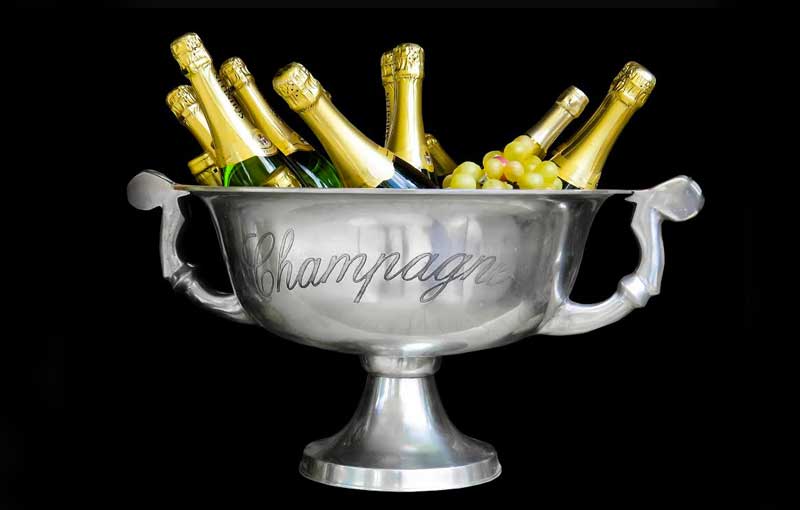 3
Champagne
During the summer of 2016 the fashion was champagne on the rocks. This 2018 we give you another reason to taste champagne and add it to your list of summer drinks. Its acidity simply makes it refreshing, however, you should bear in mind that a cold glass as an aperitif will be enough to refresh you and to taste a delicatessen.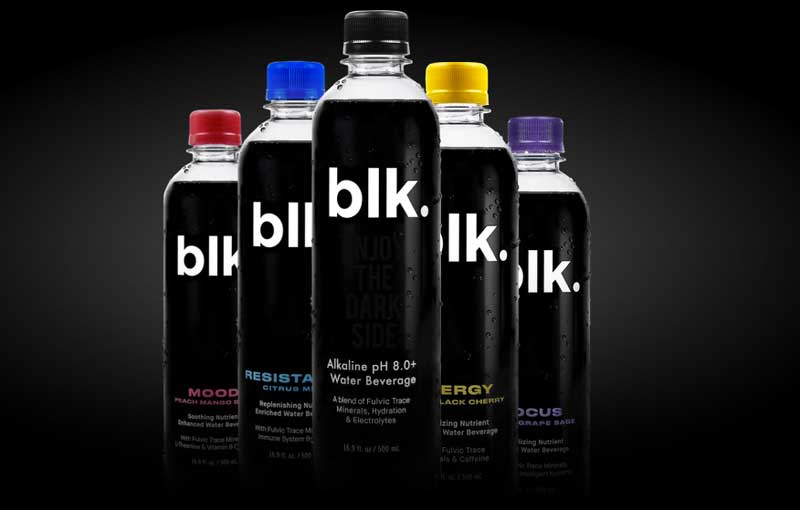 2
BLK Water
BLK Water or black water, may seem strange because of its color but there is nothing to fear about it.
It is a 100% natural water, without additives or colorants, infused with fulvic minerals, whose nutritional benefits are recognized by traditional Chinese and Indian medicines. With a pH of 8.9 and therefore loaded with alkalis, black water has several virtues: it moisturizes and regenerates the body's cellular tissues, which is ideal for athletes.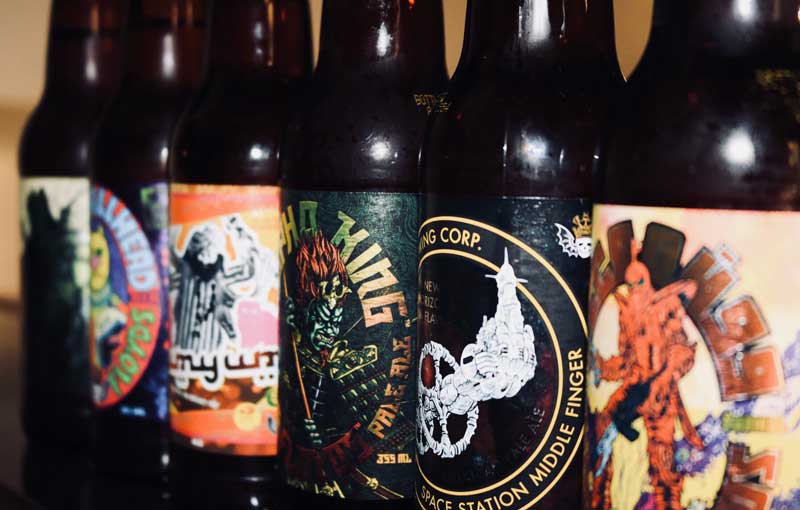 1
Craft beer
The fashion of craft beers is gaining ground, and more and more bars are offering craft beers from the city, the country or produced by the bar itself. However, we must know how to choose our beer on these arduous summer days in order to refresh ourselves adequately. Among them are IPA sour, lambic (young) beers, ice, altbier, lager, weizen, pilsner.
Don't drink and drive. Enjoy responsibly.