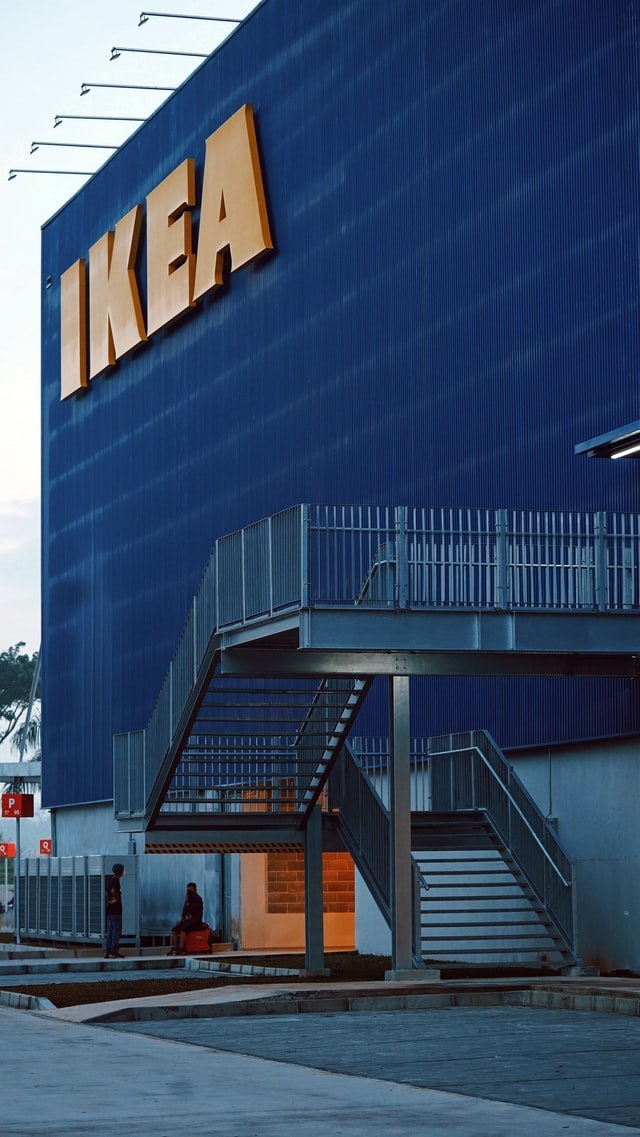 Sustainability: IKEA is (Nearly) Ending Plastic Packaging by 2025
This article originally appears on architecturaldigest.com, through our Urgency Planet category, we like to show the good deeds towards our planet that companies are doing these days to support sustainability.
The Swedish company is quickly becoming one of the world's most sustainable furniture brands

Though there are exceptions, mass-market retailers aren't exactly contributing to a more sustainable future. In fact, society's obsession with consumerism is becoming quite the environmental catastrophe: The enormous shipping containers bringing goods across the oceans are crashing into endangered whales, the increase in production is emitting more toxic pollutants, and the construction of more plants is destroying the already dwindling forests. But just as urgent, if not more so, are the unsustainable materials used to produce, ship, and deliver the products we love. Luckily, one beloved Swedish brand is stepping up to the proverbial plate when it comes to counteracting climate change: IKEA, which is in the process of eliminating plastic packaging from all of its new products by the year 2025.

Three years later, in 2028, it will show plastic the door within the company's existing inventory. In fact, the only place IKEA will still use plastic is in a few specific food products for safety and hygienic reasons. Also, easy-to-toss pieces, like the cutlery and straws, are becoming more sustainable: the former will be made of wood, and the latter paper. IKEA isn't just jumping on a trendy bandwagon that's becoming more popular (in theory) with the tragic increase in wildfires, monsoons, and earthquakes, though. The do-it-yourself furniture company has long championed the environment and encouraged a greener lifestyle for quite a while. For instance, in 2018, the Scandinavian retailer promised to enact two huge initiatives: to use only renewable and recycled materials in its products by 2030 and to carry out all of its last-mile deliveries by way of electric vehicles by 2025. And just last year, single-use plastics were officially out in both its stores and eateries. It may not seem like a huge deal, but this type of plastic breaks down into tiny particles that contaminate the environment and pollute water sources.

In 2020 alone, IKEA Group's annual revenue amounted to nearly 40 billion euros. That's a lot of pieces packaged in a lot of plastic. As it happens, though, less than 10% of the company's packaging is made of plastic. But the goal is to eliminate the environmentally harmful material completely, so they're open to whatever solutions come their way, including developing a completely revolutionizing packaging system. The company is even looking at paper as a potential plastic replacement. Paper may grow on trees, but it's also renewable. Plus, it's a lot easier to recycle than plastic, with approximately 46 million tons recycled in 2018.

It may seem a bit over-the-top, but it's long overdue. About eight million tons of plastic waste find their way into oceans from coastal nations every year, further endangering the lives of sparsely populated species, including blue whales and giant leatherback sea turtles. IKEA taking such a big step to potentially curb the overproduction of plastic—2.3 million tons in 1950 and 448 million tons in 2015—is nothing short of heroic. Hopefully, other major retailers that rely too heavily on plastic will follow suit. At the end of the day, IKEA's furniture, illustration-only instructions, and tiny tools may be a bit more stress-inducing than another retailer's pieces, but IKEA's are guilt-free and pro-sustainability, and that counts for something.
Read the original article How IKEA is (Nearly) Ending Plastic Packaging by 2025.
Urgency Planet is our section where we republish articles that talk about the world of distilleries and how they contribute to the environment. The articles do not belong to us, we explicitly indicate who they belong to and the source. If you need to contact us about an article you can do it here.
Don't drink and drive. Enjoy responsibly.
Join the community on Reddit
Spirits Hunters is a community dedicated to spirits and the world of mixology. Feel free to talk about the world of mixology and bartending here!
Join