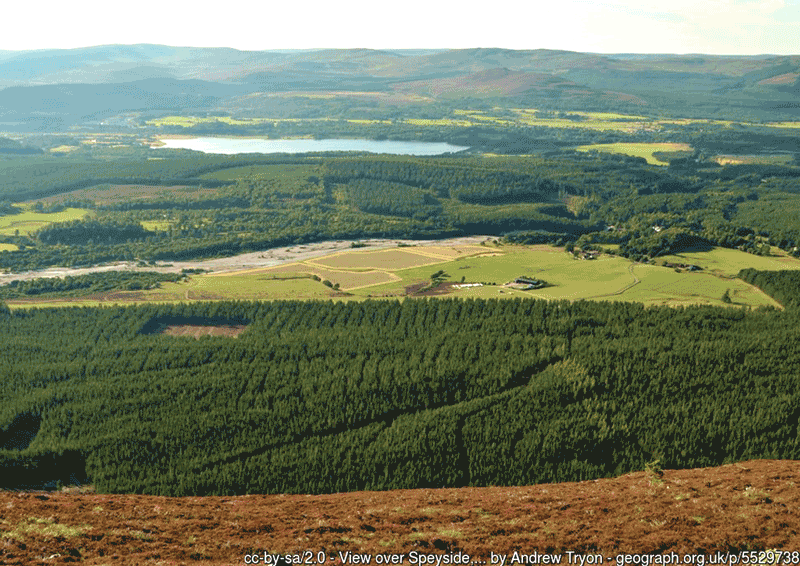 Scotch whisky and the countryside in Speyside is more than you can imagine
The Highlands are home to Speyside, a beautiful and vast land of green and Scotch whisky.
And it's right at this moment when Speyside looks most beautiful. The green pastures and blossoms that emerges with the arrival of spring, the sun that reigns during the summer days (and its, of course, how many rains) makes us fall in love and shows us more than we imagine in the life of the countryside.
Speyside is one of the most important stops on the Malt Whisky Trail, a pilgrimage through Scotch whisky distilleries. Technically, Speyside is a sub-region of the Highlands. For this reason, some distilleries in the region decide to label their whisky as "Highland". For example we have Glenfarclas, Macallan and Dalwhinnie. Others are Glenfiddich and Glenlivet.
But beyond the exciting world of whisky distilleries, Speyside has a whole world to discover.
Discover Speyside
Its name comes from the river Spey, and it would be a pity not to visit what gave the name to the region. There you will find the Craigellachie bridge, which imposes itself right on the Spey river. A mixture of natural and wild water never filtered or treated. If you dare to go down to the small beaches formed when there is an adequate water level, you can have a sip of the pure water of Speyside.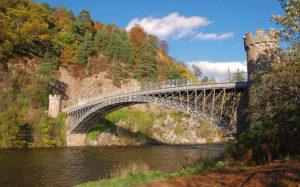 Craigellachie Bridge – Craig McBey
One more thing you can't miss is climbing up Ben Rinnes Mountain. From the top you'll be able to appreciate all of Speyside and the whisky industry it houses. What better way to see them all at a glance?
Mount Ben Rinnes – Des Colhoun
After your tour you can return to your hotel or lodge. The Hotel Craigellachie offers a welcoming, contemporary and romantic atmosphere. The hotel is 125 years old and welcomes you with its best fireplace and sofas to rest enjoying a good Scotch whiskey.
Don't miss the Spirit Speyside of Festival
The best time to visit Speyside is undoubtedly the month of May. This month, in the first week, the Spirit of Speyside Festival takes place. You'll guess: a whiskey festival! The whole community comes together: hotels, bars, restaurants, and of course distilleries. Around 29,000 people from different countries of the world come for the whisky festival.
End your visit with the Spirit of Speyside train
The Spirit of Speyside train travels 17 km through Speyside's distilleries, including Parkmore, the historic distillery that ceased operations in 1934. The Parkmore facility is still in excellent condition, and today it is used by Edrington. The walk is beautiful and you will enjoy nature in its maximum splendor: forests, rivers, farms, waterways. A different way to appreciate Speyside.
For more information about Speyside, you can visit visitscotland.com
Don't drink and drive. Enjoy responsibly.