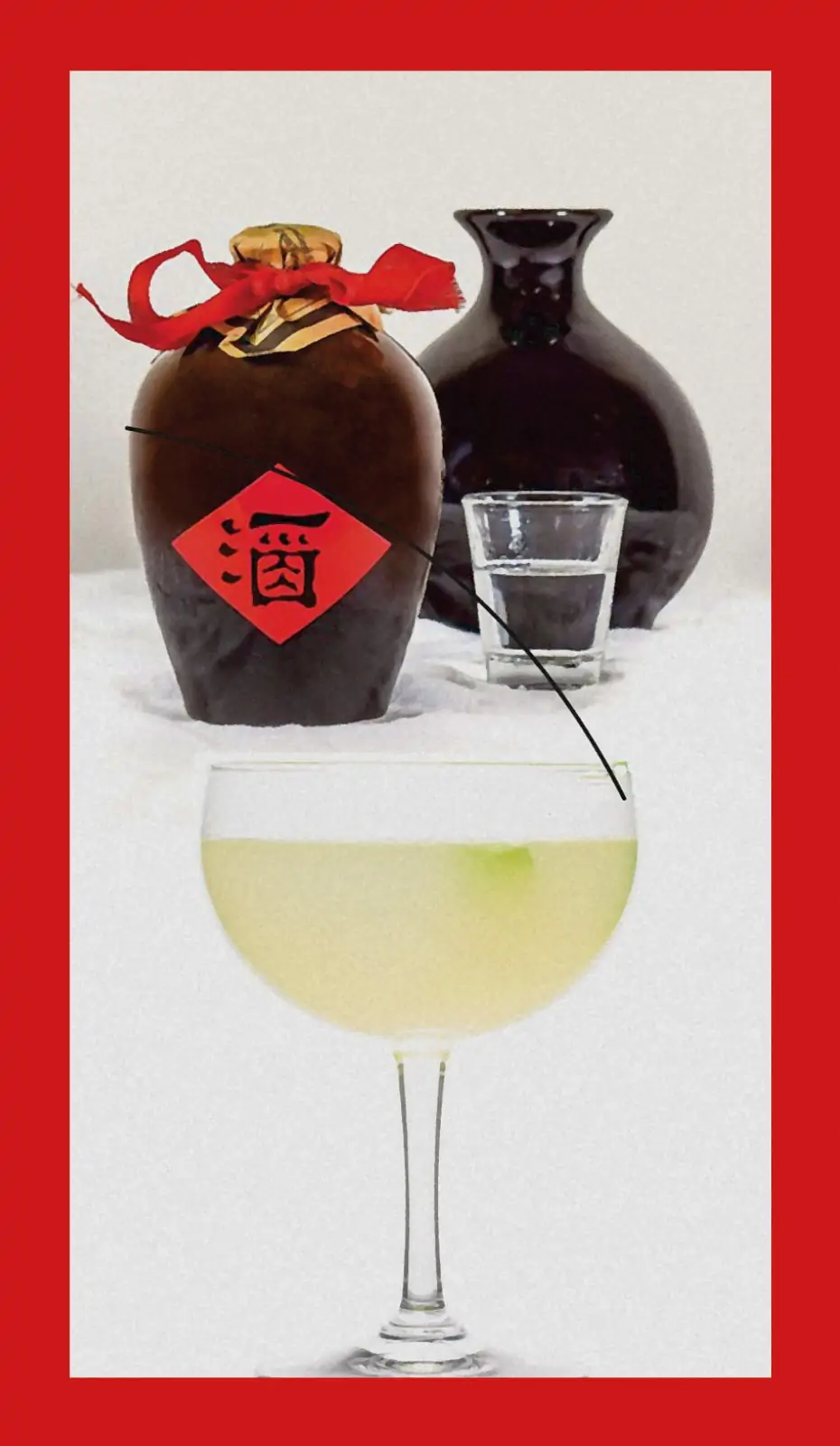 Baijiu in cocktails: how to combine baijiu and cocktails
We show you how to taste baijiu in cocktails now that baijiu is becoming more and more known among cocktail enthusiasts.
From China comes baijiu, this sorghum-based hard liquor that is very fragrant on the nose, but which ultimately leads us to discover a smooth and crisp taste on the palate. Certainly baijiu has a very particular taste that the Western palate finds a little difficult to assimilate, but its growing popularity and the democratization of the use of various liquors in mixology, is transporting its use to cocktails, a more enjoyable way to taste new alcohols or those that we find too rough to taste dry.
Recently in a VinePair article, bartender Ashley Mac, bar manager and assistant general manager of NiHao in Baltimore emphasized how he supports this practice: "I always recommend a baijiu cocktail to customers. Once they see how excited I am when I start talking about them, they're usually compelled to try one."
But it's also no easy task to ally baijiu and cocktails. VinePair explains that baijiu consists of four styles: rice aroma, light aroma, strong aroma and sauce aroma. The rice and light scents are softer expressions with mild floral and fruity notes, making them ideal for creating or re-imagining cocktails that require a neutral spirit such as vodka. "The lightly flavored baijiu is a perfect spirit to make a Cosmo-style drink," Mac says.
The wide range of baijiu styles also means that this category can be combined with a wide variety of secondary ingredients. "There are a lot of secondary ingredients that can be combined with baijiu," says Derrick Li, bar manager of Palette Tea Garden in San Mateo, California. "Passion fruit, coconut oil, strawberry, tea, pineapple, apple, walnuts, prickly pear … the list goes on."
Based on this, we understand that proposing baijiu in cocktails to a person who has never tried this drink would be the best way to start. "Bartenders are the gatekeepers of all things alcohol," says Derek Sandhaus, author of "Drunk in China" and co-founder of baijiu brand Ming River.
Let's be clear, however, that simply tasting baijiu in cocktails won't win over the palate.
Here are three ways to taste baijiu in cocktails brought by drinkbaijiu.com
Jade Faced Tiger – By Nicholas Lappen, Boston Baijiu Bar
Ingredients
1 oz Ming River (strong-smelling baijiu)
1 oz Blanco tequila
3/4 oz ml Midori
1/4 oz Kleos Mastiha
1/4 oz Ancho Reyes Verde
3/4 oz Lemon
3 slices of cucumber
Preparation: shake ingredients in a cocktail shaker and strain.
Lani Aherro – by Lee Truex, Go Fish, Sinking Spring
Ingredients
1 oz of Ming River (strong-smelling baijiu)
1 oz Bluecoat gin
1/2 oz Yuzu sake
1/2 oz Orgeat
1/2 oz Aquafaba soda
2 basil leaves
2 strawberries
Preparation: crush the basil and the strawberry. Add the rest of the ingredients and dry shake for 20 seconds. Then add ice and shake again for 20 seconds. Fine strain into a Highball glass over crushed ice. Garnish with edible flowers.
Pākē Wahine – by Helmut Barro, Germany.
An adaptation of Trader Vic's Wahine Cocktail, this is the rare baijiu cocktail that works well and shows different sides of light and strong aroma styles.
Ingredients
1 oz Fenjiu (lightly flavored baijiu)
1 oz unaged rum
1 1/2 oz pineapple juice
1 1/2 oz of lemon juice
1 dash of simple syrup
Preparation: blend with ice until smooth.
Don't drink and drive. Enjoy responsibly.
Join the community on Reddit
Spirits Hunters is a community dedicated to spirits and the world of mixology. Feel free to talk about the world of mixology and bartending here!
Join