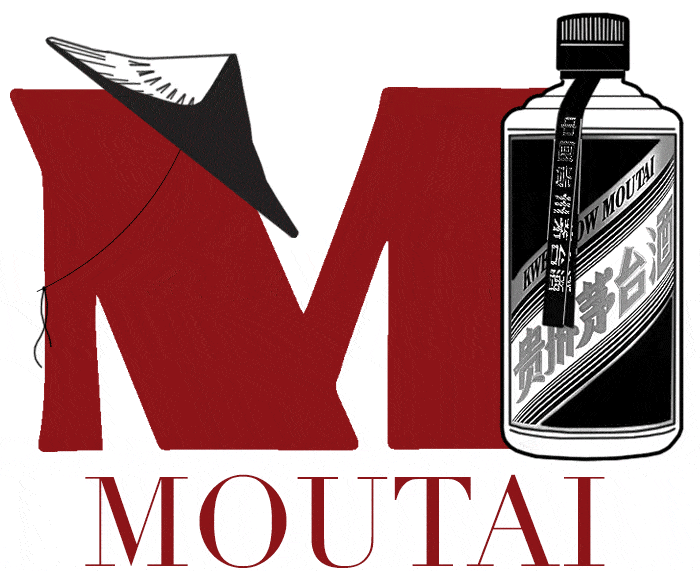 The ABCs of Spirits by Alexandre Vingtier: M for Moutai
Learn what Alexandre Vingtier has to say about the chinese spirit "Moutai" through the ABCs of spirits.
"Did you know that China is the world's largest spirits market? And that it was also the largest producer?"
M for Moutai
Did you know that China is the world's largest spirits market? And that it was also the largest producer? Indeed, if alcohol consumption is omnipresent at dinners, wine culture has only recently developed and beer is consumed relatively little. There are still some sticky rice wines and many families of spirits including baijiu (pronounced "bye Joe"). The Chinese produce more than 12 billion litres of baijiu each year, representing more than 30% of the world spirits market. There are several sub-families, the most prestigious of which is called baijiu aroma sauce: its production center is the city of Maotai, in the north of Guizhou province, a mountainous and therefore still very preserved region, located between Sichuan, Hunan and Yunnan.
This region has been famous for its alcoholic beverages for more than 2,000 years. First fermented drinks such as goujiang, which became an imperial offering during the Han dynasty. And then distilled drinks. For 300 years, this city has distinguished itself by its alcohol so specific, artisanal and traditional that it has become the most prestigious in China, like cognac in France. Its international influence comes with the recognition of the Kweichow Moutai brand, an English transcription of the name of the province and the city, as the official Chinese alcohol in 1949: it is therefore present during all diplomatic meals.
The brand of authentically Chinese spirits
Moutai has grown rapidly since 2000 to the point where it now employs more than 30,000 people, has a turnover of more than 8 billion euros, equivalent to the combined sales of cognac and Scotch whisky, and has a stock market valuation of 130 billion, ranking among the 60 largest companies in the world just behind LVMH. China's economic exceptionalism has therefore enabled the emergence of a giant that now aims to be recognized throughout the world as the brand of authentically Chinese spirits.
Know that it is a grain alcohol, more precisely a local red sorghum. Very rich in tannins from organic farming, which is not malted but sown with qu (tchu), the Chinese ancestor of Japanese koji that we know in shochu and sake. But here made from wheat left to mature for weeks and dry for months. For the Moutai brand, the production cycle lasts about a year,
with no less than 9 steam passages of sorghum seeds,
8 aerobic and anaerobic fermentations,
and 7 successive distillations, exclusively in the solid phase.
A new continent of aromas and flavors
There are no less than 140 microorganisms contributing to its unique aromatic palette. It is then aged in terracotta jars for several years or even decades. Believe me, if you have never tasted baijiu in your life, you will discover a new continent of aromas and flavours, as if your nose and palate were going to learn a new language. The greatest vintages are real treasures that lovers love, borrowing a little from the rusticity of wild agave mezcals, the funk of Jamaican high ester rums, the umami of Japanese sake and the complexity of old-time whiskies! A great reward for the most courageous and obstinate palates!
Don't drink and drive. Enjoy responsibly.
Join the community on Reddit
Spirits Hunters is a community dedicated to spirits and the world of mixology. Feel free to talk about the world of mixology and bartending here!
Join