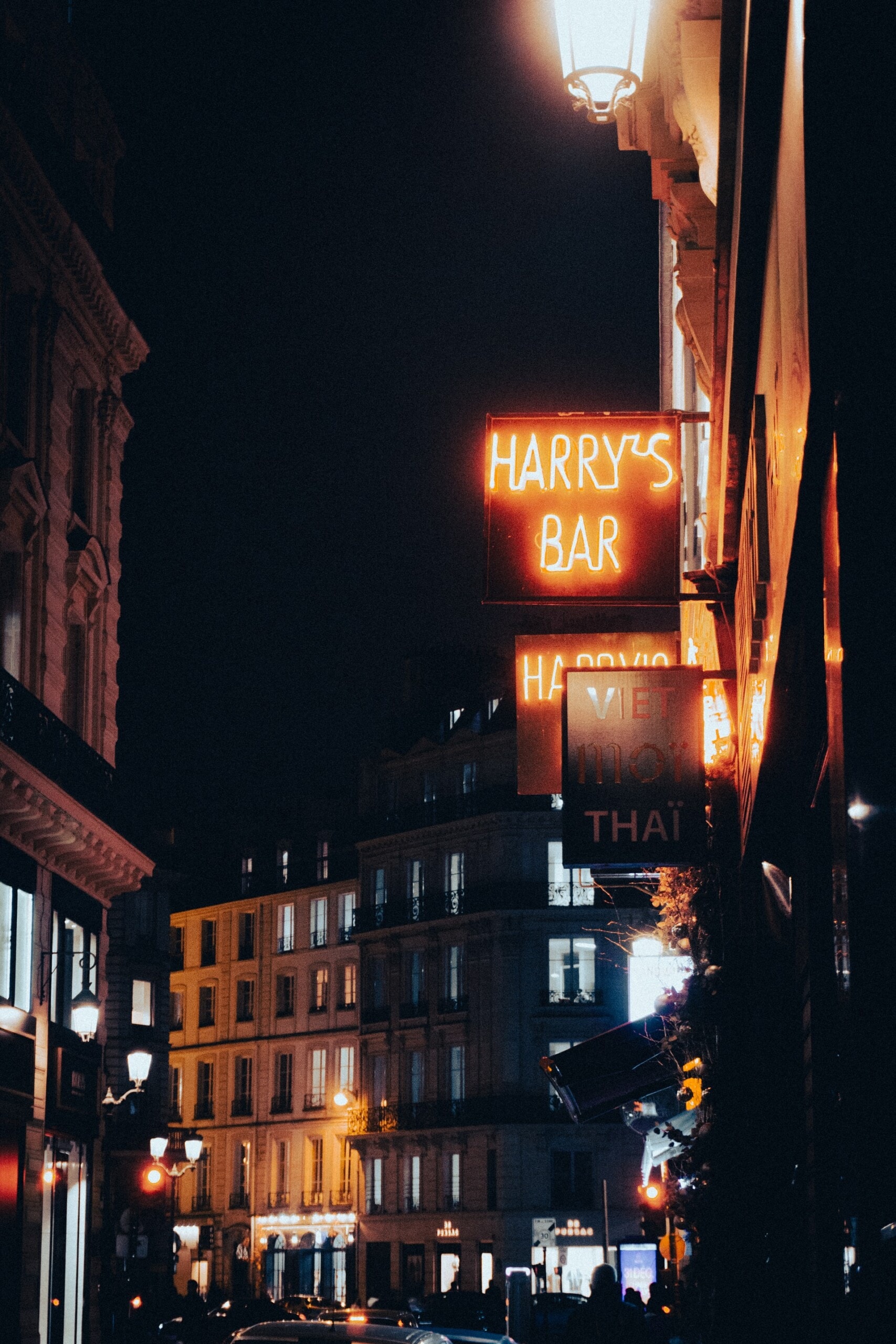 Look no further, check out these best cocktail bars in Paris
We suggest four of the

best cocktail bars in Paris

 
for those in search of cocktails in the city of lights!
Photo by Guillaume Didelet
We know there are a lot of bars in Paris, but from time to time we can make a selection right? We have chosen four of the best cocktail bars in Paris city for every kind of adventure, whether you're looking for sleek decors, for Tiki bars, speakeasies or established bars, we have them here for you in our shortlist.
Shortlist: best cocktail bars in Paris from Tiki to Speakeasy
The best Bar for Explorers
Little Red Door is a bar located in the renowned Marais district in central Paris. Since 2012, it has become a synonym of excellence for the city's cocktail bars.
Cozy decor, under a twilight. The cocktail menu is conceptual, with exclusive creations that bet on the palate. In an interview with Rory Shepherd, founder and bartender of the bar, he explained a little about it.
"When we make a cocktail, we don't follow the doses prescribed by traditional recipes. We don't use any pre-established structure: we make cocktails according to the taste and flavors of the palate. As a result, the doses vary from the original recipe. That's what makes us more creative."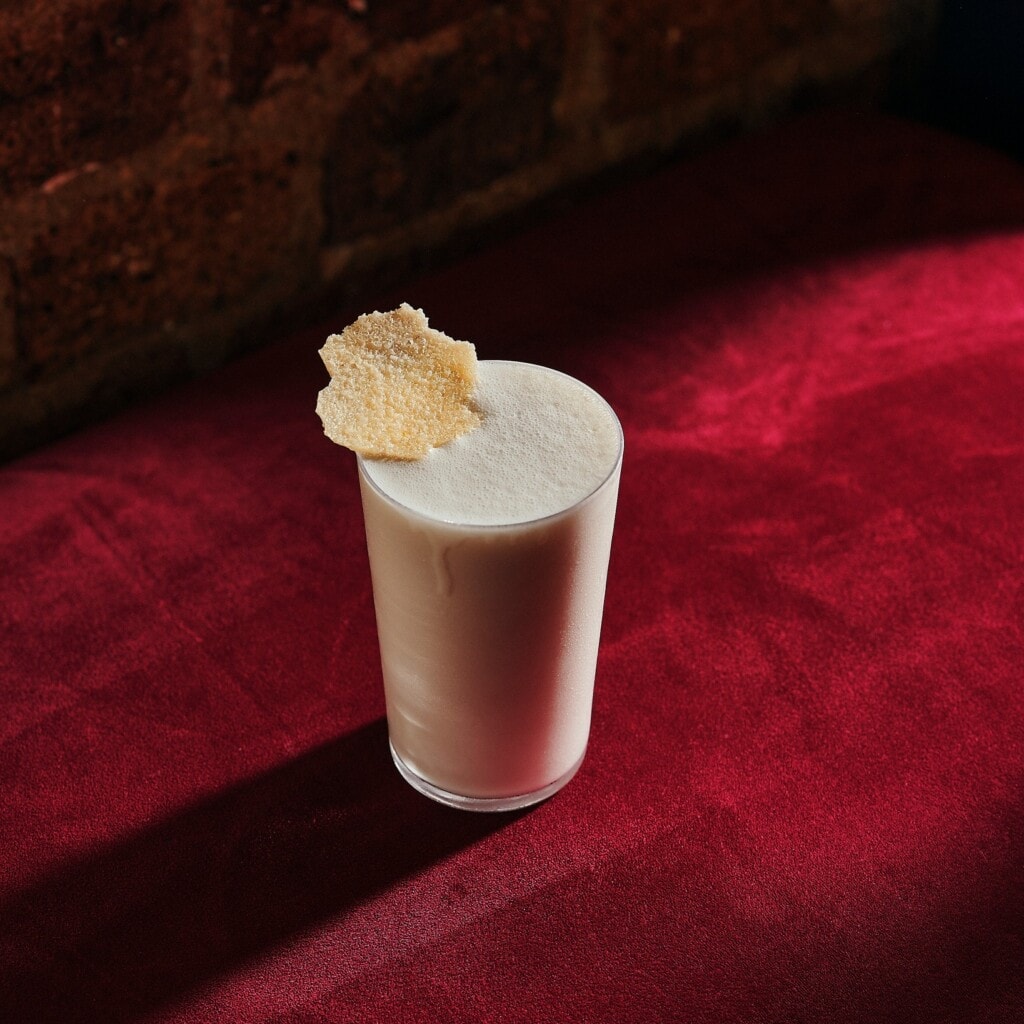 Photo: Le Riz Cocktail. Smooth, rich in cereal aromatic yet very refreshing with a tint of sparkle. The rice is a delicate cocktail, with a very balanced flavor that will sure charm your taste buds! LRD Camargue Rice Aperitif + White Whisky + Spirit Plum + Sparkling Water
For more information you can visit the official page of Little Red Door and its social networks Instagram y Facebook.
Open every day from 6:00 p.m. to 2:00 a.m. and until 3:00 a.m. on Fridays and Saturdays.
60 rue Charlot, Paris, 75003
The Tiki Bar
A tiki bar located in the south of Pigalle, known as South Pigalle. If you are looking for tiki style in town, Dirty Dick will know how to charm you.
Exotic décor for a trip to Polynesia, without leaving Paris! Painted walls representing a sunset on coconut trees, luscious plants in an aquarium, bamboo stools…
Dressed in Hawaiian shirts, the bartenders propose rum-based cocktails and about 20 cocktails make up the menu.
A very original aspect of the bar is that the bartenders will serve you punch and giant cocktails in a large seashell or on a burning volcano.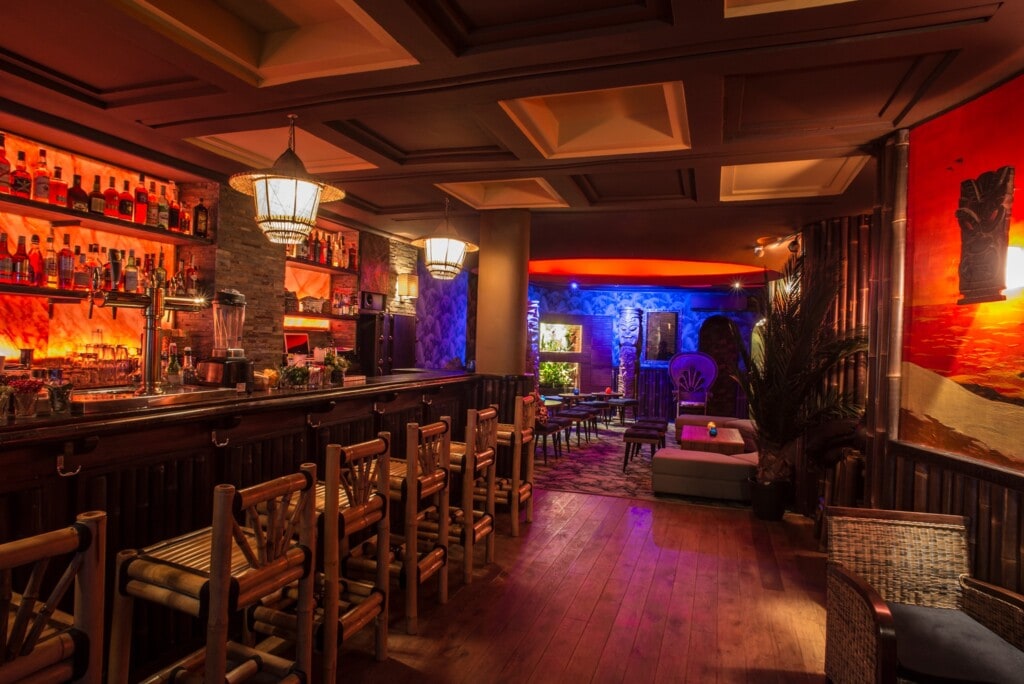 Photo: Dirty Dick
Learn more about Dirty Dick Facebok | Instagram
Open every day from 6:00 p.m. to 2:00 a.m.
10 rue Frochot, Paris, 75009
If you're looking for a Speakeasy
Le Syndicat is one of the best cocktail bars in Paris if you're looking for a Speakeasy. Besides being a perfect bar to taste 100% French cocktails. In fact the speakeasy is very strong in the preparation of cocktails with cognac, in addition to other French alcohols such as vermouth, or pineau des Charentes. You can also pair your drinks with excellent meals.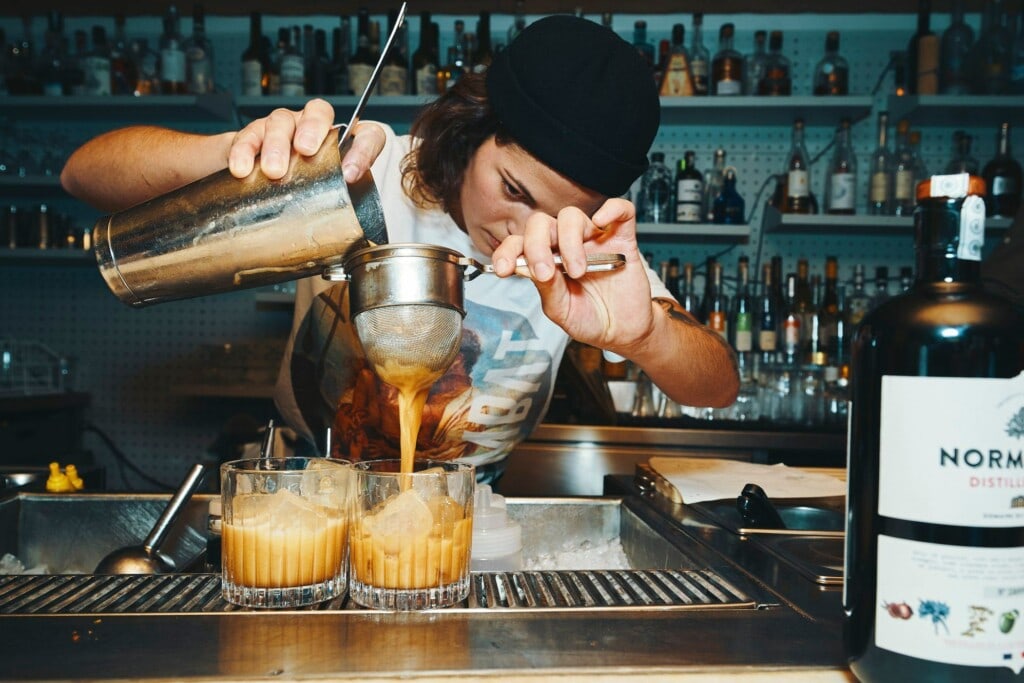 https://www.syndicatcocktailclub.com
Open every day from 6:00 p.m. to 2:00 a.m.
51 rue du Faubourg St Denis, 75015, Paris
If you're looking for that old bar
We couldn't leave out on our best cocktail bars in Paris shortlist Harry's Bar.
Since 1911, Harry's Bar has been an institution in the Parisian bar scene. Harry's Bar offers over 400 cocktails. Alongside the classics, even their classics, Harry's Bar bartenders will be delighted to introduce you to new creations or make a bespoke cocktail. Think about the Tricky Snail: Gin, Anisette, White mint liqueur, Lime juice, Egg white or the James Bond, Champagne, Vodka, sugar, lemon zest, Angostura Bitters.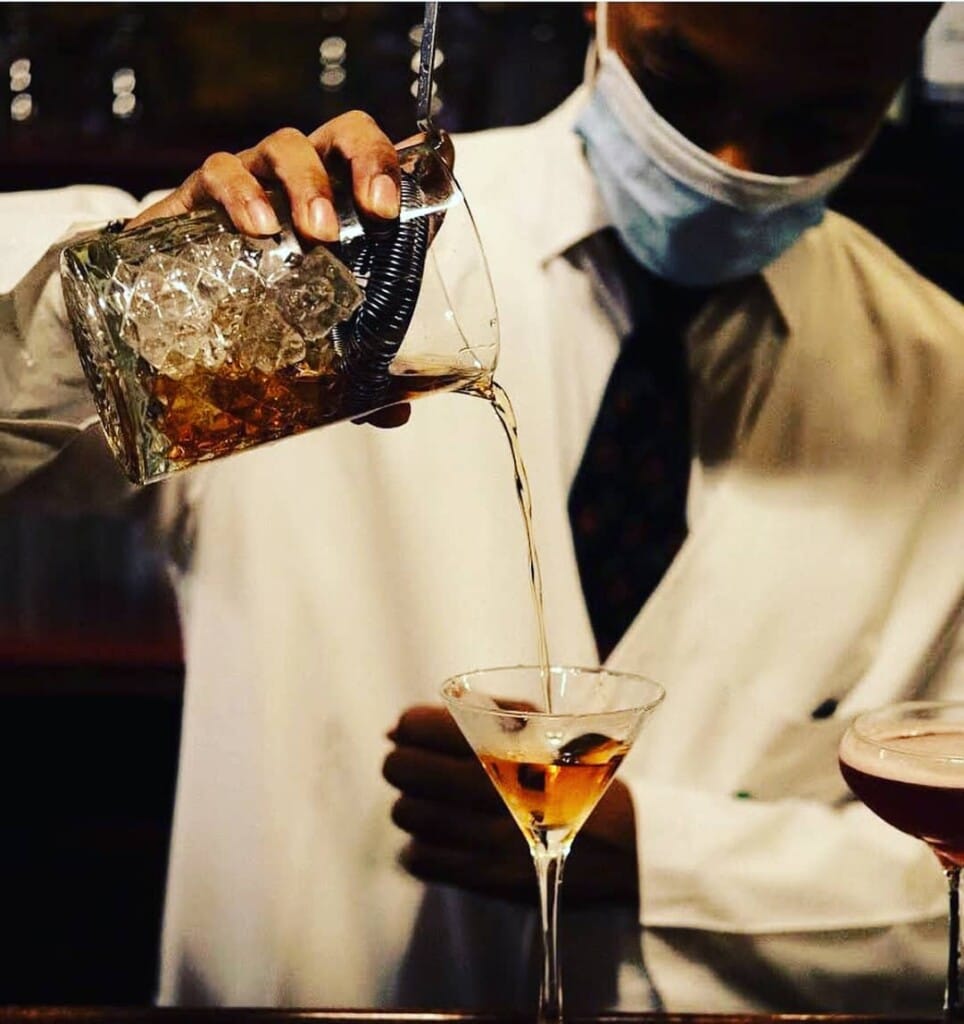 Open every day from 12 p.m. to 1 a.m.
5 rue Daunou, 75002, Paris
https://www.harrysbar.fr/ | Insta @harrysbar_theoriginal
Enjoying the best cocktail bars in Paris?
Don't drink and drive. Enjoy responsibly.
Join the community on Reddit
Spirits Hunters is a community dedicated to spirits and the world of mixology. Feel free to talk about the world of mixology and bartending here!
Join