Dr. Stravinsky: between alchemists and macerations
Dr. Stravinsky, our bar of the day, belongs to the Born neighborhood in Barcelona. Daniel Díaz walks us through the mysterious and original bar, evocative of the senses and winner of so many awards.
In the Born neighborhood, the number of bars can easily triple that of any other trendy place in the world. It is almost impossible to escape the charm of its narrow streets.
The sound of the cocktail shaker serving a Negroni or the refreshing coolness of a Martini with the sounds of Barcelona as soundtrack.
When all of the above comes together with the desire to create something novel, this alchemical surprise emerges: Dr. Stravinsky.
Since their opening in 2017, they have won several awards and recognitions such as the Top Ten Tales of the Cocktail for the best opening, and the Best New Bar in Europe at the Bar Convent Berlin awards. In addition to appearing, every year on the World's 50 Best Bars list.
Behind this bar lies an exclusive concept: a former pharmacist, curious about exotic flavors, who made unique concoctions; some of them can be found on the menu, such as the fuet-infused bourbon or the gin with earthy flavors.
All this explains why there are no known bottles at the bar; here all the bottles are labeled with the face of the aforementioned: Dr. Stravinsky.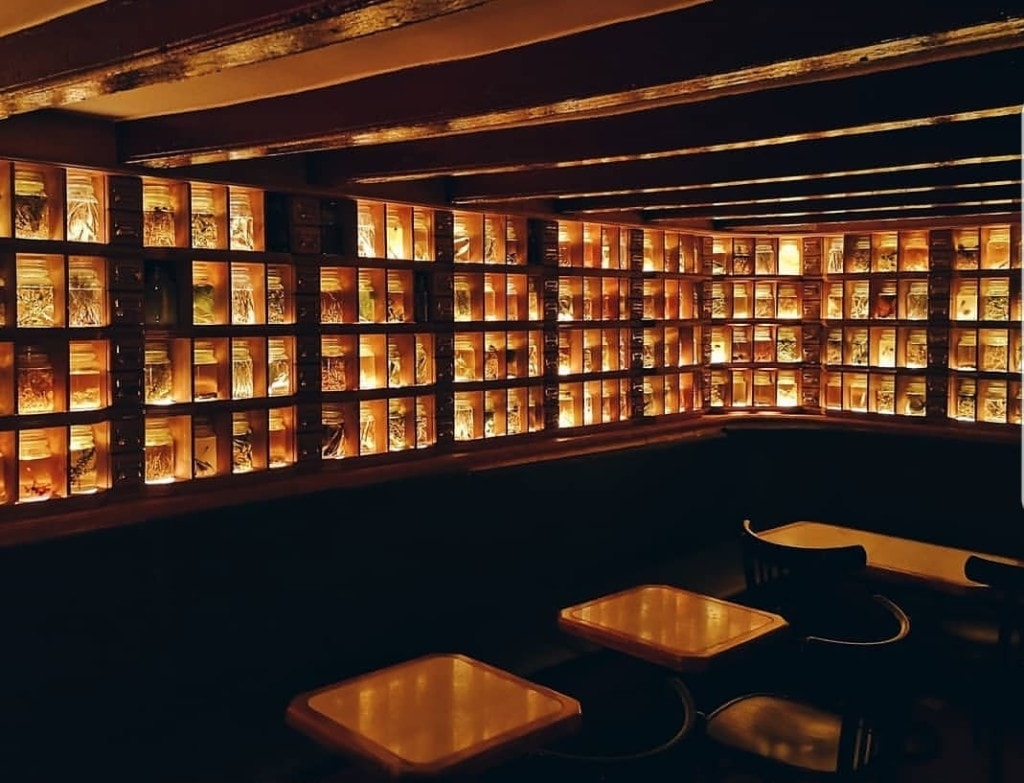 Photo: Dr. Stravinsky
Its design tries to remind us of a modern-day alchemy laboratory. Upon entering, our attention is drawn to a manual shaker or cocktail shaker, which seems to be part of the props of a play, but is often used to make cocktails.
Behind the bar, the methodically organized bottles make us feel like we are in a vintage pharmacy. A futuristic air awaits us in the upper room, where all the lighting passes through glass flasks and stills. On the third floor, a private room with decoration from the 1960s serves as a speakeasy.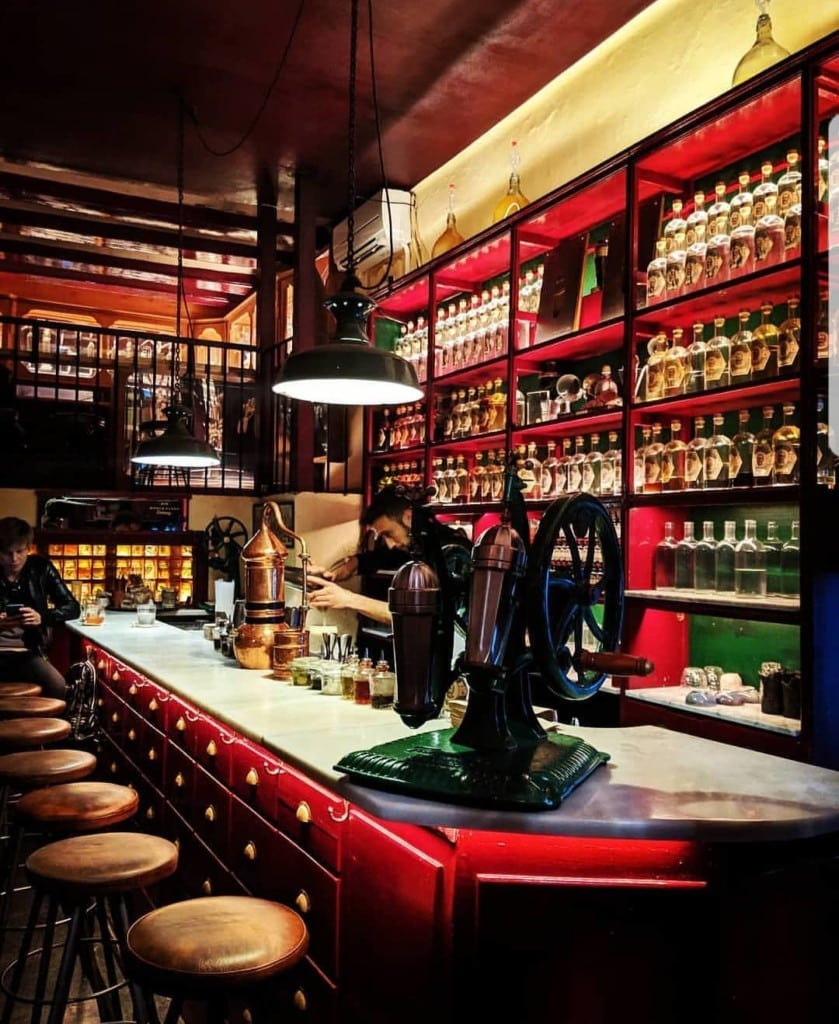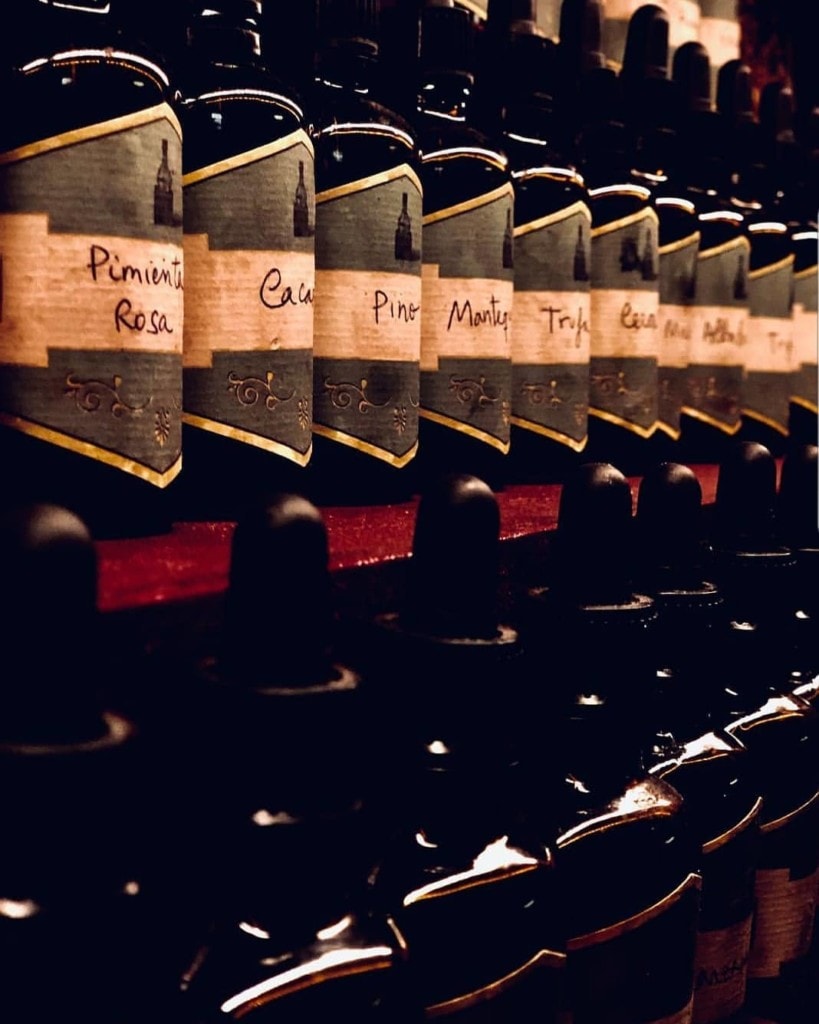 Photo: Dr. Stravinsky
The menu at Dr. Stravinsky
On the one hand, its menu intends to make you travel through the senses, and on the other hand, its décor makes you travel back in time: on the menu you find a sort of compass, with descriptors such as: sour, sweet, salty, toasted, etc. These descriptors can be related to each other, and thus give rise to the name of the cocktail, which incorporates new sensations.
An example is the Camp Nou: with dill syrup, thyme and coriander. Another example is the Gin distilled in-house, with lime and chamomile, which is a gin and tonic native to the bar, whose freshness and flavor are unusual.
Another one, is the Generoso Sour, which is a Sour whiskey combined with generous wines, it's just crazy; for its preparation it needs to be mixed with Bourbon Maker's Mark, lemon, sugar, egg white and generous wines in barrels.
To achieve these fusions, they use unusual techniques, which makes them a rara avis in the world of cocktails. They themselves distill, ferment, and use tools such as the rotavapor;
Besides, at Dr. Stravinksy they have their own R & D laboratory nearby, where they test and polish all the ideas that arise. They are even already conceiving their post-pandemic menu. so far we only know that it will be a "kilometer 0" style cocktail menu, so we can taste Barcelona in one sip.
So let's not despair: we'll know more about it soon.
Dr. Stravinsky
Carrer Mirallers, 5. Barcelona, España
About Daniel Díaz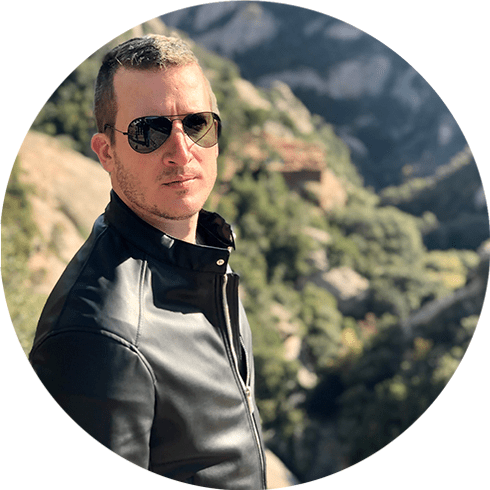 My name is Daniel, I've traveled the world a bit, I grew up in Cuba, lived for about 10 years in Buenos Aires, Argentina and now this is Barcelona, Spain. Many of the best memories I have are sharing with people whether friends or strangers in bars.
The atmosphere that is created in these places, around a quality drink is unique. Since that discovery I have tried to go to all the bars I have around, learn about cocktail making, collect gins, try to fill a wine cellar with wines from Argentina or Spain (I am about to give up, I never make it), but most of all I enjoy recommending places that I would have liked to be recommended to me when I didn't know them …. life is too short to drink the bad drinks.
You can stay up to date with Daniel's mixology adventures at @diazknel
Discover more international bars by subscribing our weekly Spirits Hunters Newsletter
Don't drink and drive. Enjoy responsibly.
Join the community on Reddit
Spirits Hunters is a community dedicated to spirits and the world of mixology. Feel free to talk about the world of mixology and bartending here!
Join