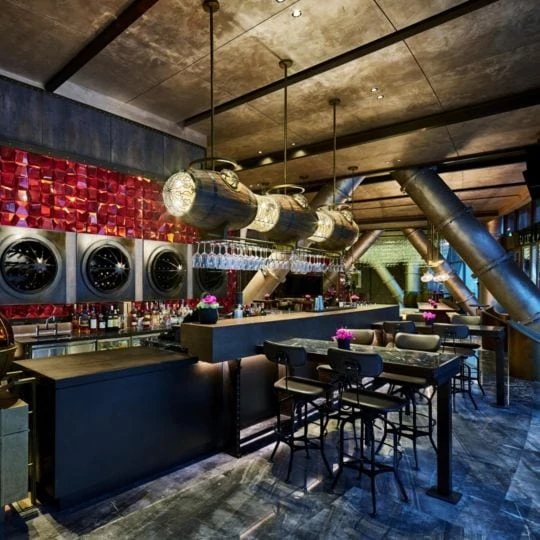 You can taste a drink underground at this impressive hotel in Shanghai
In the impressive InterContinental Shanghai Wonderland you can go to an underground bar, and it is the first underground hotel in the world.
After 12 years of construction the InterContinental Shanghai Wonderland opened its doors in 2018. Inaugurated as the structure that rescued an abandoned quarry, the 18-story building has 16 floors below the surface. Actually, it is not literally underground, but the depth at which the hotel was built literally places it below surface level.
The building is surrounded by plants and water. A lake formed at a depth of 290 feet that offers a bucolic view, as luxurious as its interior. The nature/concrete ecosystem contextualizes a balance between man and nature, urban life and rural life.
But let's go to our favorite part: the bar. In Shanghai Wonderland, The Quarry is where the magic happens. This steampunk-style bar recreates an industrial environment inspired by the quarry. Once there, you can taste high quality Scotch whiskies. Plus, premium spirits, classic cocktails par excellence and creative cocktails proposed by bartenders. All this while enjoying an astonishing and imposing view of a Scotch on the rocks served with personalized ice by the bar in the form of a "quarry".
Don't drink and drive. Enjoy responsibly.