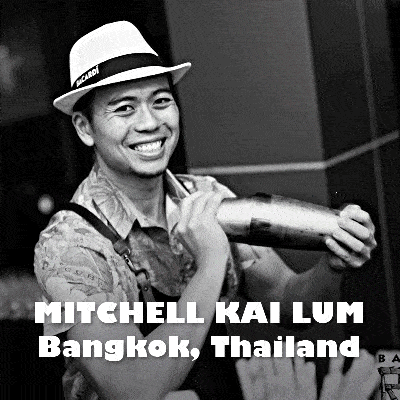 Haole cocktail by Mitchell Kai Lum
Mitchell Kai Lum is Head of Advocacy/Brand Ambassador – South-East Asia at Bacardi and one of the best bartender in Bangkok where he currently resides and where he arrived in 2012 to start his bartending career.
"A friend of mine asked me if I would be interested in working for a hotel in Phuket as a bar manager/drink consultant, and one thing led to another – and shortly afterwards I found myself running the bars at one of the best hotels in Bangkok".
Mitchell had the pleasure of sending us his favourite cocktail recipe and the award-winning recipe The Haole. A delicious tropical and refreshing blend with pineapple, ginger ale and white rum.
The Haole Cocktail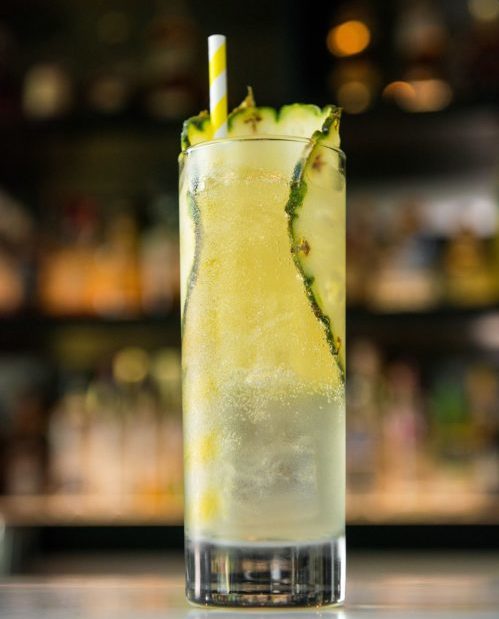 Ingredients
45 ml BACARDI Carta Blanca
10 ml MARTINI Bianco
15 ml Pineapple Syrup
20 ml Lemon
60 ml Ginger Ale Juice
Garnish: thin slice of pineapple
Glass: Highball or Long Drink
Preparation
Shake and filter. Top with ginger ale, stir and serve.
Ne buvez pas au volant. Consommez avec modération.