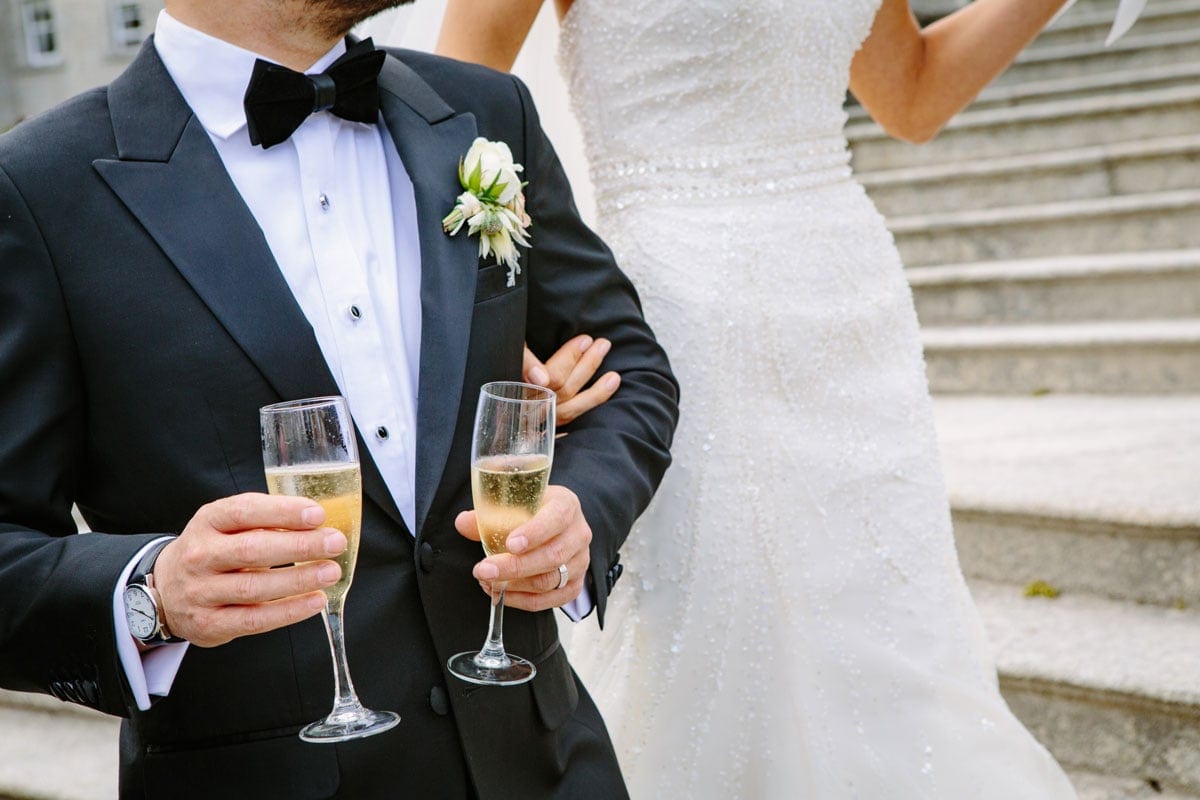 These are the most beautiful champagne bottles for a wedding
Photo by Jason Briscoe on Unsplash
These five bottles of champagne will decorate your celebration both aesthetically and in taste. Their presentations are beautiful and your wedding will be at the height of elegance. Long live the bride and groom!
Nicolas Feuillatre Sakura Réserve Exclusive Rosé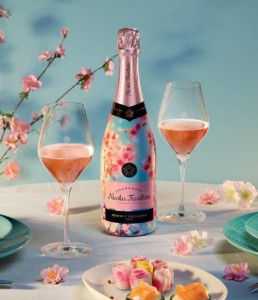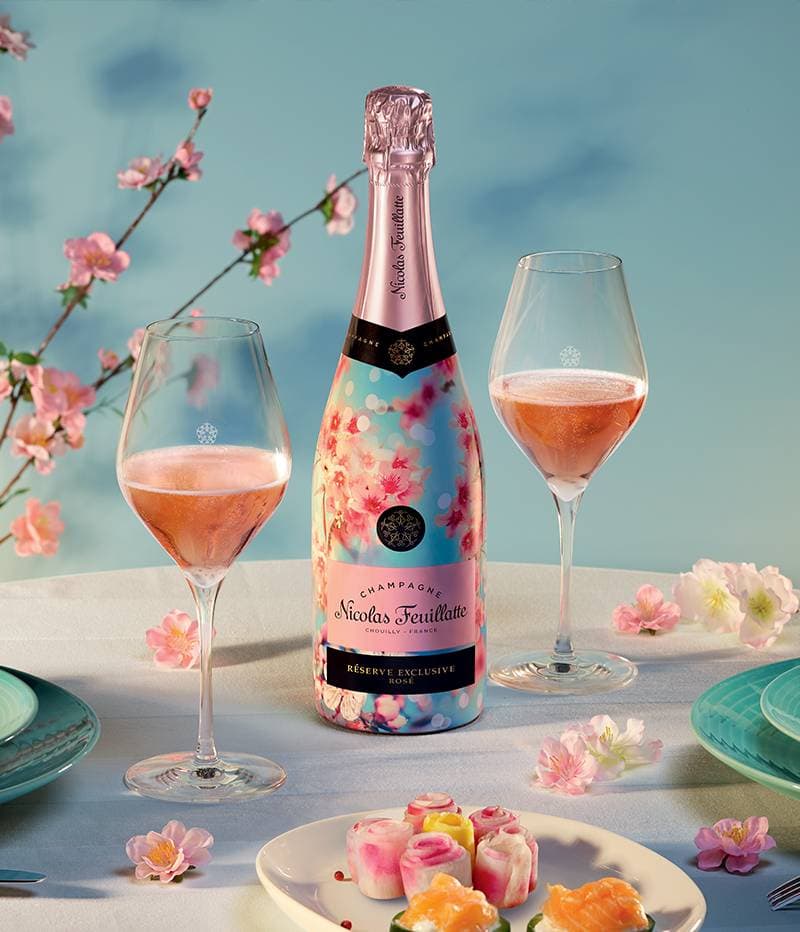 The flowery bottle is a new release from the house. This summer edition contains 45% Pinot Noir 45% Meunier and 10% Chardonnay. Its design shows the beautiful Japanese Sakura cherry blossoms announcing the arrival of spring and warm weather. Its taste notes range from strawberries, redcurrants and minerals.
Frerejean Frères, Blanc de Blanc, NV
This completely golden limited edition reflects the subtle golden colour of your champagne. This Blanc de Blanc comes from Premier Cru and Grand Cru Chardonnay from the Côte des Blancs. A clear and elegant bottle of champagne that will find its place both on your wedding table and on your palate!
Bollinger Limited Edition Brut Rosé 2006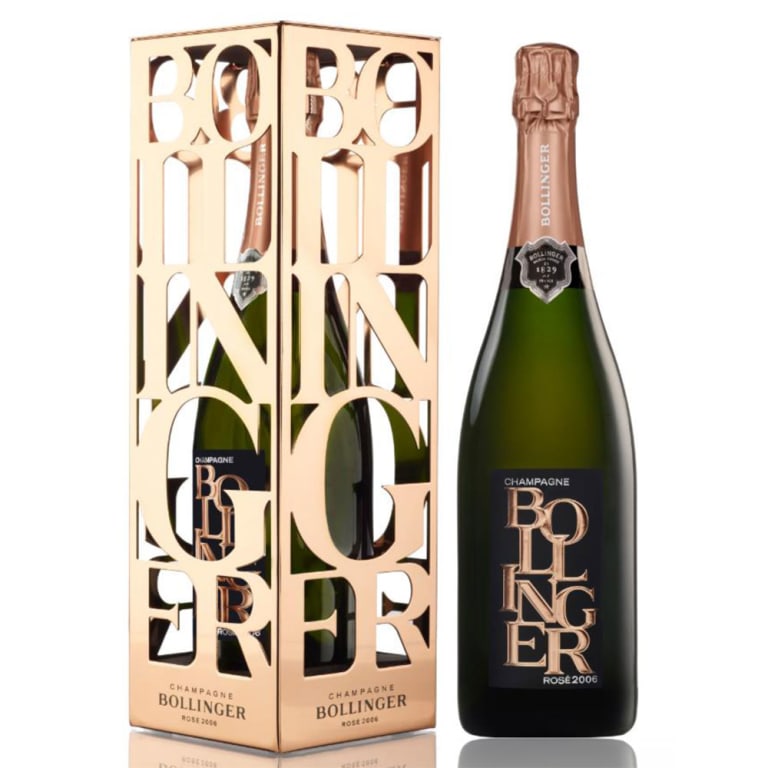 A beautifully constructed box holds this pink Bollinger champagne. A unique expression from the extraordinary 2006 vintage. Bollinger Rosé 2006 is the first limited edition vintage dedicated exclusively to a rosé in Bollinger Champagne.
Rare Millésime Brut 2006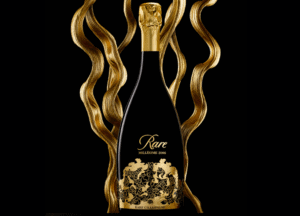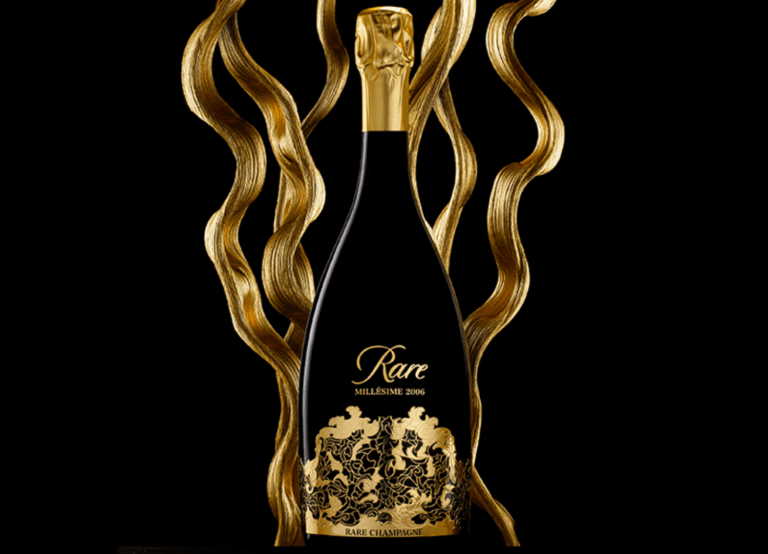 The rare Piper-Heidsieck series had the collaboration of jeweler Arthus Bertrand. His participation was inspired by Marie-Antoinette to design the Rare Millésime Brut 2006 bottle. The design is inspired by the removable and wearable tiaras that blur into the sketch of a network of grape vines. These represent the resistance of the plant and its ability to thrive in challenging climates.
Krug Rosé NV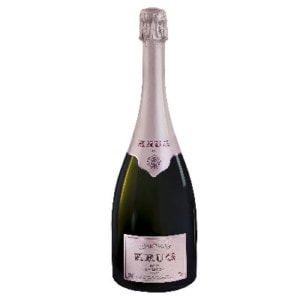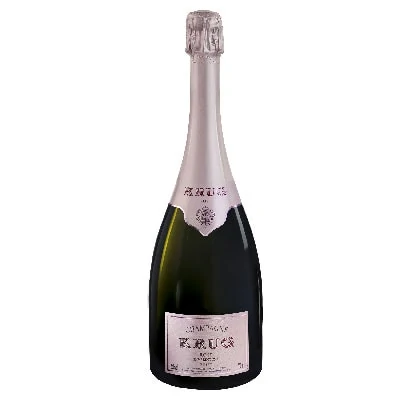 This is the 23rd edition of the champagne house. This rosé consists of 45 percent Chardonnay, 29 percent Pinot Noir and 26 percent Pinot Meunier. A delicately beautiful bottle that makes any table stand out. The bottle has a pink label to reflect the rose wine.
Don't drink and drive. Enjoy responsibly.