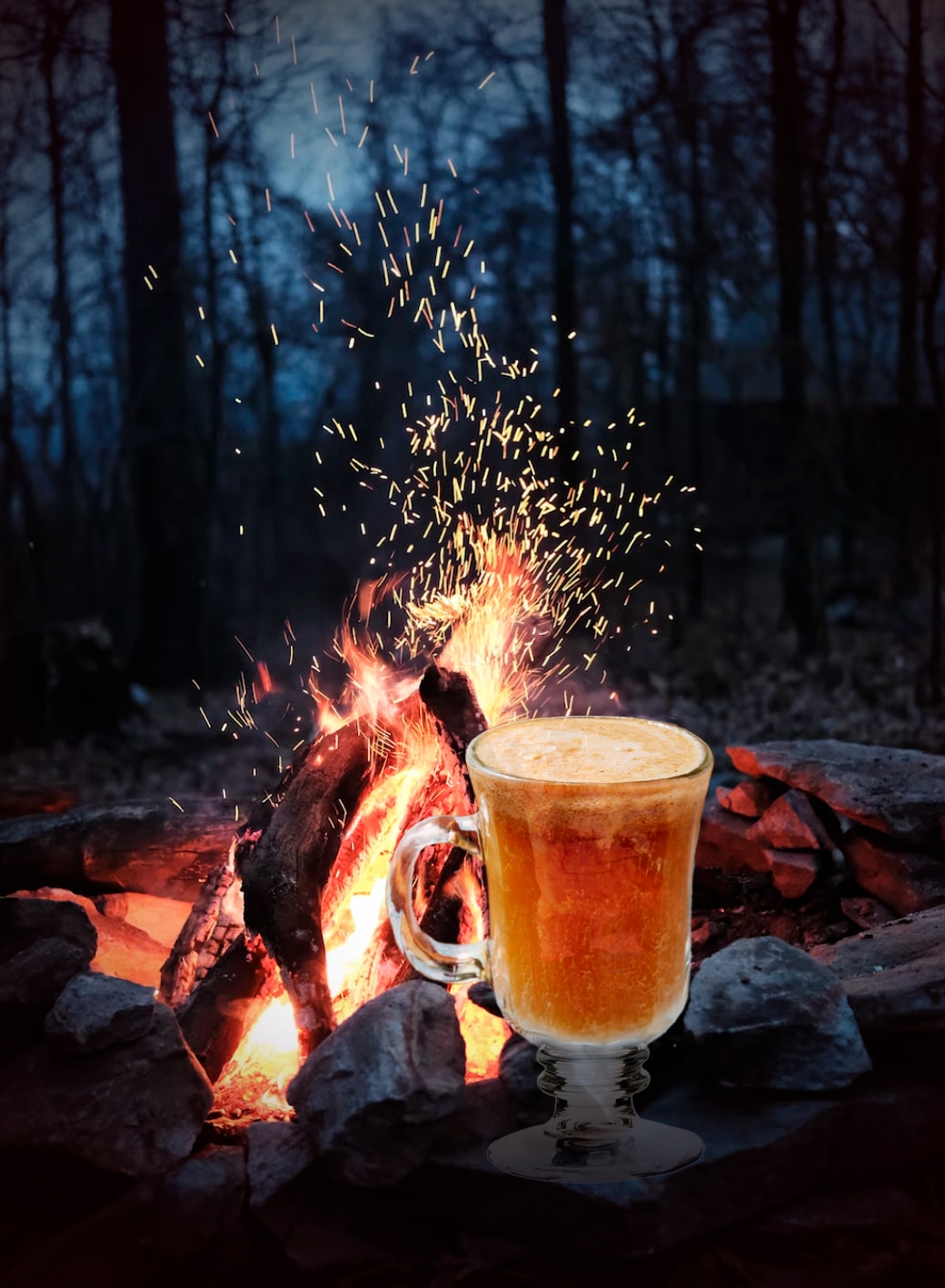 5 hot cocktails to enjoy the rest of the winter
Hot cocktails must be on the to-do list of your winter drinks to taste. Check out the recipes below.
5 hot cocktails
We bring you these hot cocktails from bars all over the US.
Pearfect Combo – Bastille Brasserie & Bar in Alexandria, Virginia
Ingredients
1.5 oz. Rye Bourbon
0.75 oz. Pear Liqueur
0.5 oz. fresh lemon juice
0.25 oz. simple syrup
2 oz. Red berries tea
Whipped cream (store-bought or homemade)
Ginger/cinnamon/sugar powder*
*Ginger-Cinnamon-Sugar Powder: Mix 1 oz. ground ginger, 1 oz. cinnamon powder, and 1 oz. sugar together and store in an airtight container.
Method: Pour lemon juice, simple syrup, and hot tea into coquette glassware. Add Pear Liqueur and Rye Bourbon. Stir to mix. Add whipped cream on top. Top with ginger-cinnamon-sugar powder.
Porter's Coffee Break – The Roosevelt Room, Austin, TX
Ingredients
1.25 oz. Blended Irish Whiskey
3 oz. cold brew concentrate (such as Chameleon)
0.75 oz. Irish Dry Stout
0.25 oz. grade A maple syrup
Heavy cream
Garnish: Himalayan salt, powdered cinnamon
Type of glass: Irish Coffee glass
Method:
Begin by heating the cold brew concentrate on the stove or in a kettle to between 180–200˚F.
Heat an Irish coffee glass with hot water. After 20 seconds, discard the hot water from the glass, then pour the whiskey, beer, and maple syrup into the glass.
Add hot cold brew concentrate leaving a half-inch wash line for the cream. Scoop around 1 oz. cold heavy cream that has been whipped with a whisk, then float it on the surface of the cocktail.
Garnish with a few shakes of extra-fine grain Himalayan salt (to your taste preference) on the surface of the cream and top with a nice sprinkle of powdered cinnamon.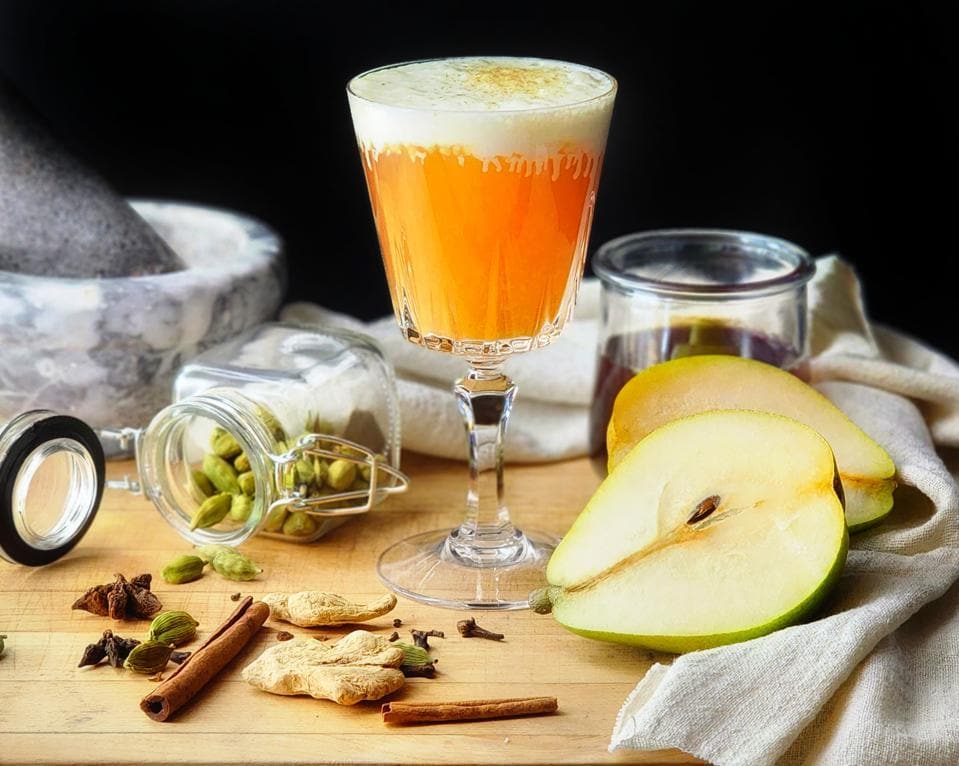 Photo: Jacob Sunny
Hot buttered Rum – Fairmont Pacific Rim, Vancouver, BC
Ingredients
1.5 oz. spiced rum
3.4 oz. hot water
Cinammon stick, garnish
1 oz. spiced buttered sugar*
7 oz. butter
14 oz. demerara sugar
1 pinch nutmeg
1 pinch cinnamon
1 pinch clove
*Spiced Buttered Sugar: Heat a small skillet over medium low heat. Add the butter, stirring until it's melted. Add in the sugar, stirring until combined. Mix in the spices.
Method: Preheat a coffee mug with hot water. Discard hot water. Build all ingredients into mug.  Stir with cinnamon stick to garnish and enjoy.
Spiked Winter Cocoa – Midnight Theatre, Hidden Leaf, and Midnight Cafe, New York, NY
Ingredients
1 oz. espadín mezcal
1 oz. Amaro
5 oz. hot cocoa (your favorite brand is fine)
Mini marshmallows, garnish
Coarse sea salt, garnish
Cinnamon powder (or 5-spice mix, if at hand)
Method: Warm up the hot cocoa and pour in an insulated mug. Add the mezcal and amaro and stir them in to amalgamate. Gently add the marshmallows on top, add a tiny pinch of sea salt and sprinkle over cinnamon powder (or 5 spice mix). Enjoy happiness in a glass.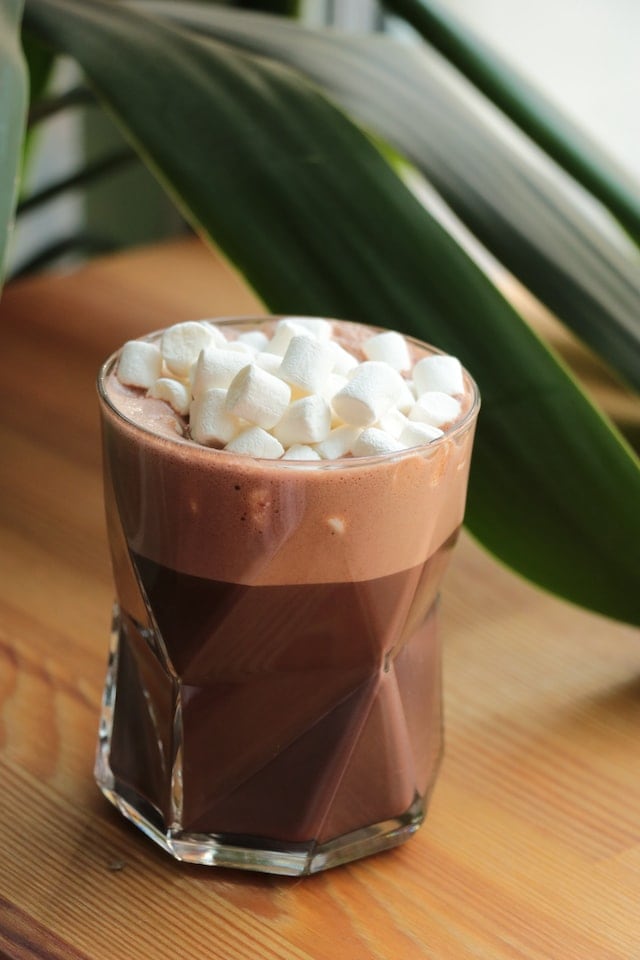 Wassail – The Musket Room, New York, NY
Ingredients
1 gallon apple cider
2 cups orange juice
3 peeled, cored, and wedged apples
2 cans Kölsch beer
½ cup lemon juice
¾ cup sugar
*spice satchel: 3 cinnamon sticks, nutmeg, ginger, clove buds
Method: Simmer all ingredients in a pot for 20 min, store in refrigerator and reheat in an electric kettle when ready to drink. Garnish with brûléed orange slice and dehydrated cranberry
Welcome yourself to our Spirits Hunters Weekly Newsletter
Don't drink and drive. Enjoy responsibly.
Join the community on Reddit
Spirits Hunters is a community dedicated to spirits and the world of mixology. Feel free to talk about the world of mixology and bartending here!
Join