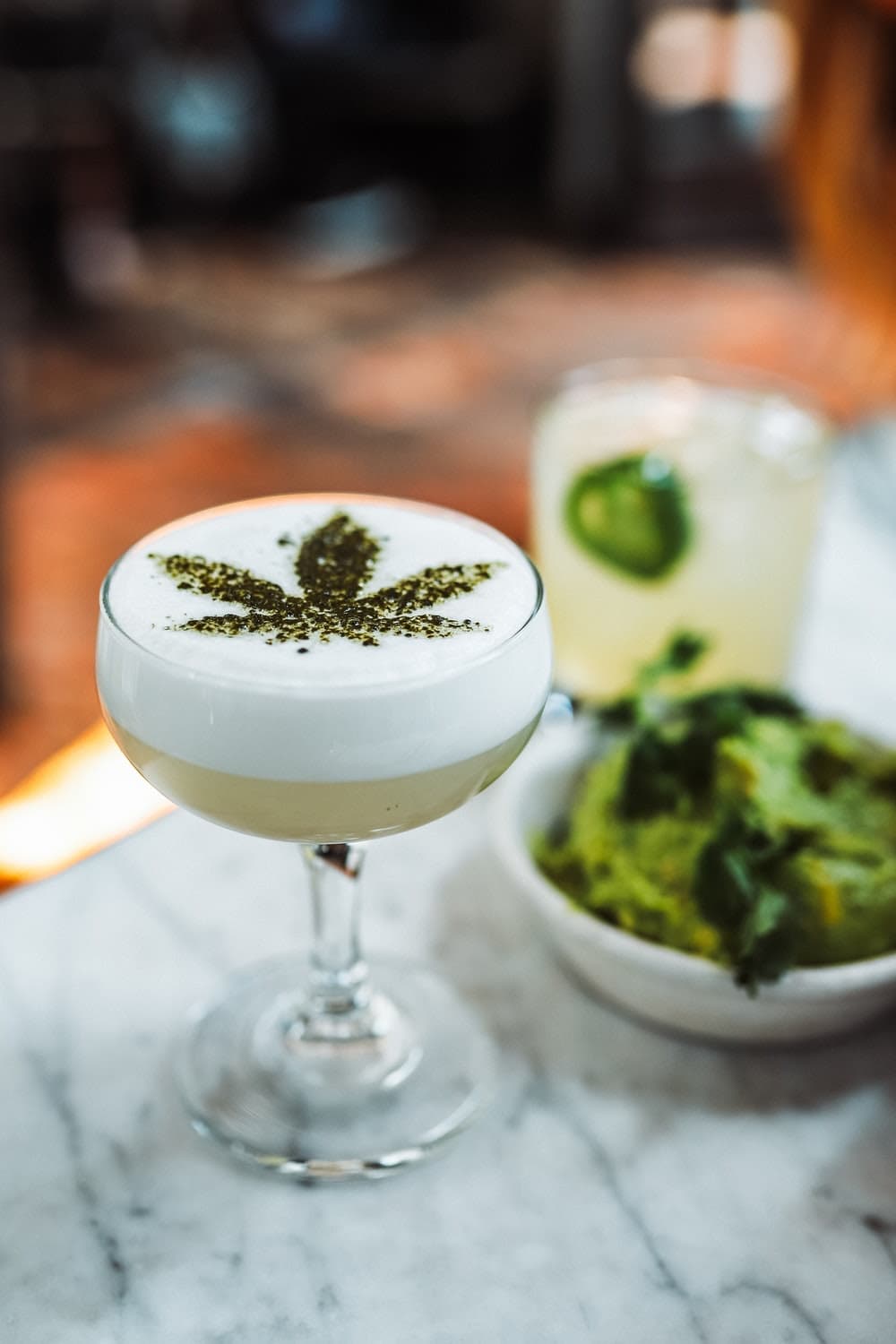 CBD Cocktails: Kelly Dobkin tells us how do they make us feel
Since we introduced you to CBD cocktails in our previous article, we now summarize a testimonial from copywriter Kelly Dobkin.
How do CBD cocktails make us feel? Copywriter Kelly Dobkin experienced the tasting and in her article How Drinking CBD Cocktails Really Makes You Feel she recounts the effects of these types of cocktails that are becoming a trend in the mixology world. Calm? Fun?
CBD acts as an anti-inflammatory and as a sedative, so the psychedelic effects of THC found in marijuana disappear completely. It is an ingredient that from now on, along with hemp, we find in edibles and even beauty products.
What happens when we mix CBD with alcohol?
Kelly Dobson ventured to the Belly Bar on New York's Lower East Side. Here, customers can add a splash of CBD oil to any cocktail on the menu for $2. On the other hand, at the Narcbar bar, you can order for $14 a Matcha Haze, a cocktail made with gin, mix, matcha, lemon, egg white and CBD drizzled over the cocktail with a cannabis leaf design. That's 0.5mg of CBD, which Kelly says gave it a special, decent effect, "countered a bit by the matcha syrup boost."
Down toward Chinatown, Kelly discovered Peachy's bar who use herbs and supplements, such as astragalus, spirulina and chlorella, in cocktails. The Jade Fizz cocktail contains a tincture called Daily Dose. The Jade Fizz, like a gin fizz cocktail, also contains bok choy extract and moringa powder. Kelly comments that with this cocktail she did feel stronger effects.
"This one hit me a little harder – there was a heaviness, but not a dizziness. It's the first wave of sedation you get from being high without that 'lag effect' – there's no real interruption of your own spatial awareness. I felt buzzed from the alcohol, but the CBD added a grounding quality; I felt ultra calm in the best way."
Sailene Ossman, Cannabis guru and advocate, believes CBD helps bring the body back into balance, regulating inflammation, calming anxiety and much more. A firm anti-alcoholic, Ossman has never combined CBD with booze, but frequently serves it in non-alcoholic cocktails (she often hosts parties and events with cannabis products). "It's more placebo effect with CBD than anything else, I think.
When we make cocktails with CBD, the dosage we tend to use is light, to a point where it's very unlikely to have medicinal effects. However, the CBD cocktail will provide you with calm, like cutting through the anxiety you get from drinking an ordinary cocktail caused by factors like dehydration.
Kelly Dobkin scoured the different bars in New York in search of CBD cocktails and to experience the effect. Her conclusion:
After my mini CBD bar crawl, the next day I awoke with a pretty strong case of munchies (the hole-in-the-stomach kind I used to get after bong hits in college), but other than that, not much of a hangover to speak of (no throbbing head, no dry mouth). Was it all in my head? The CBD had done very little to alter my state of mind, but I definitely felt different than I typically do after a night of moderate drinking. It seemed to ease the edges of my usual hangover, and I felt a little less dehydrated, a little more grounded. I'd had nothing to fear and only good vibes to gain from mixing my booze with a dash of green.
Don't drink and drive. Enjoy responsibly.
Join the community on Reddit
Spirits Hunters is a community dedicated to spirits and the world of mixology. Feel free to talk about the world of mixology and bartending here!
Join