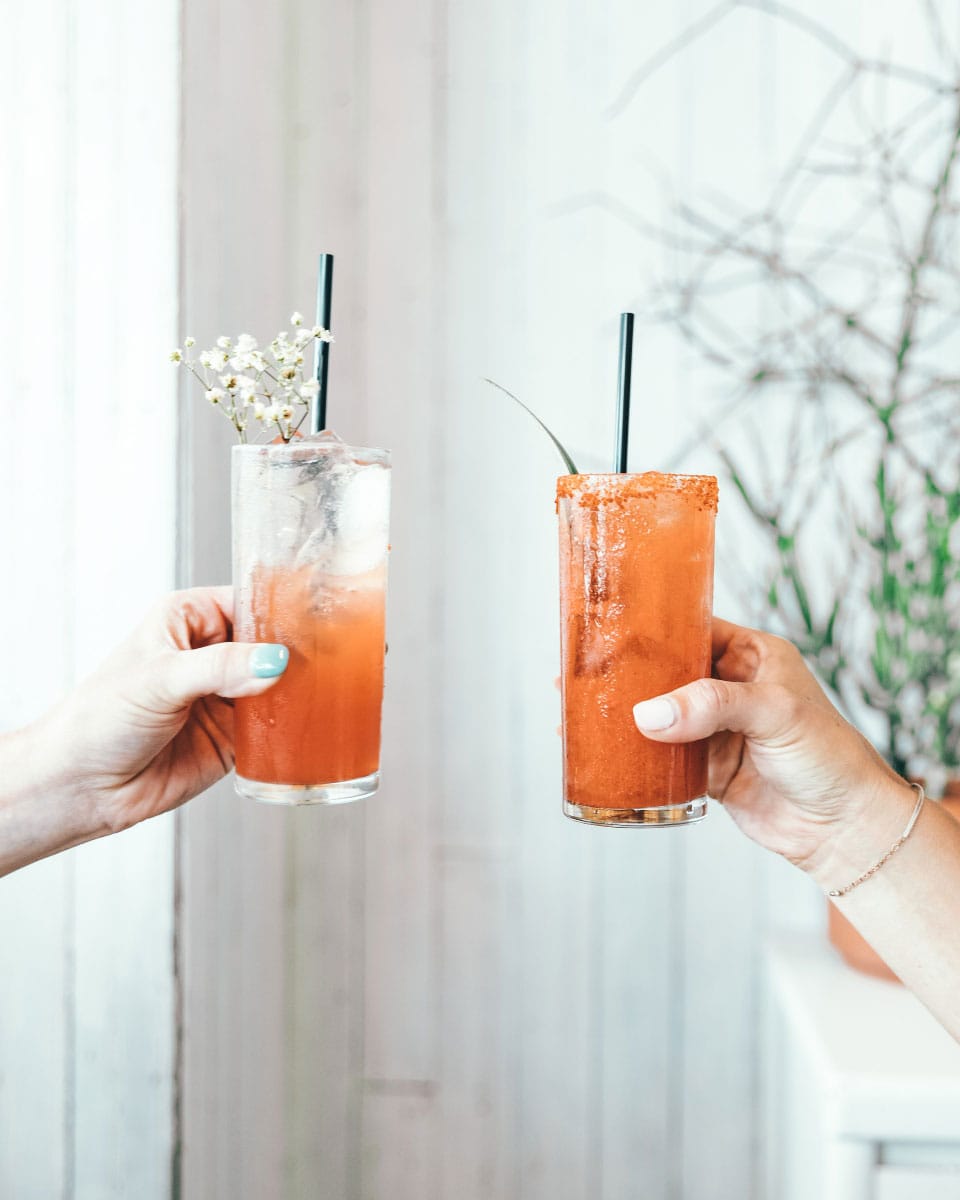 We should enjoy non-alcoholic cocktails at any time of the year: here's why and how
In January every year we dedicate an entire month to avoiding alcohol, but why don't we have alcohol-free cocktails every other day of the year?
Consuming alcohol responsibly is one of the practices that we hope will continue to grow. In fact, we don't necessarily have to not consume alcohol at all in order to drink more responsibly and in a more balanced way. Events such as who will take the wheel after the party, or how does a pregnant woman celebrate with more than just water or soda? Everyone can get a special occasion to enjoy non-alcoholic cocktails.
And when we say non-alcoholic, it is because cocktails are prepared with distillates containing between 0.5 and 0.7% alcohol. Gin is the main distillate in the non-alcoholic category. Now, it is followed by novelties such as whiskey, rum, among others. And of course, beer and even wine. Although many debates have arisen about whether these distillates with very little alcohol compromise the original taste, the truth is that there are references that remain faithful to the basic taste. Whether from a gin or an ordinary rum.
Cocktails to celebrate, in the middle of the week or to keep in shape
The non-alcoholic tasting allows us to try different drinks at the bar, at dinner or after work.
There is no need to deprive ourselves of fun in terms of drinks when we celebrate something. As we explained above, there are many non-alcoholic distillates whose taste will surprise you. And there are no limitations when it comes to making cocktails. When we talked about a non-alcoholic cocktail before the appearance of these distillates, we were referring to a mocktail. That is to say, without any presence of alcohol, even in a minimum degree, as in the case of distillates. This type of liqueur will allow us not only to obtain a minimum degree of alcohol -since the principle is to omit it- but also to obtain the subtleties that characterize these drinks, such as the aromas and ingredients around the alcohol.
Also, if we want to keep in shape, we will have a better dawn if we go out on a weekday like a Tuesday… Since not all of us tolerate alcohol in the same way. In fact, studies show that women and men metabolize alcohol differently.
Another case is that people who are more sporty will want to watch their food and drink intake more closely. We know that alcohol contributes a considerable amount of sugar to our body. That is why the Low-ABV (Low Alcohol By Volume) trend has also developed. On the eve of a special training or sporting event, athletes will be able to maintain their performance level better thanks to low-alcohol or non-alcoholic beverages and wake up refreshed.
And if you just want to join the 28-day alcohol-free challenge?
Finally, lest we forget the Dry January challenge, Dry January or the 28-Day Challenge, if we want to take a good break for a month afterwards, we can always resort to this challenge. It is a perfect occasion to discover new varieties of non-alcoholic distillates and different ways to consume these distillates, among other beverages such as beer and even wines, as alcoholic beverage brands reinvent themselves year after year to develop this trend and never bore us!
Besides, who said you need to be drunk to have fun?
Cheers!
Don't drink and drive. Enjoy responsibly.
Join the community on Reddit
Spirits Hunters is a community dedicated to spirits and the world of mixology. Feel free to talk about the world of mixology and bartending here!
Join