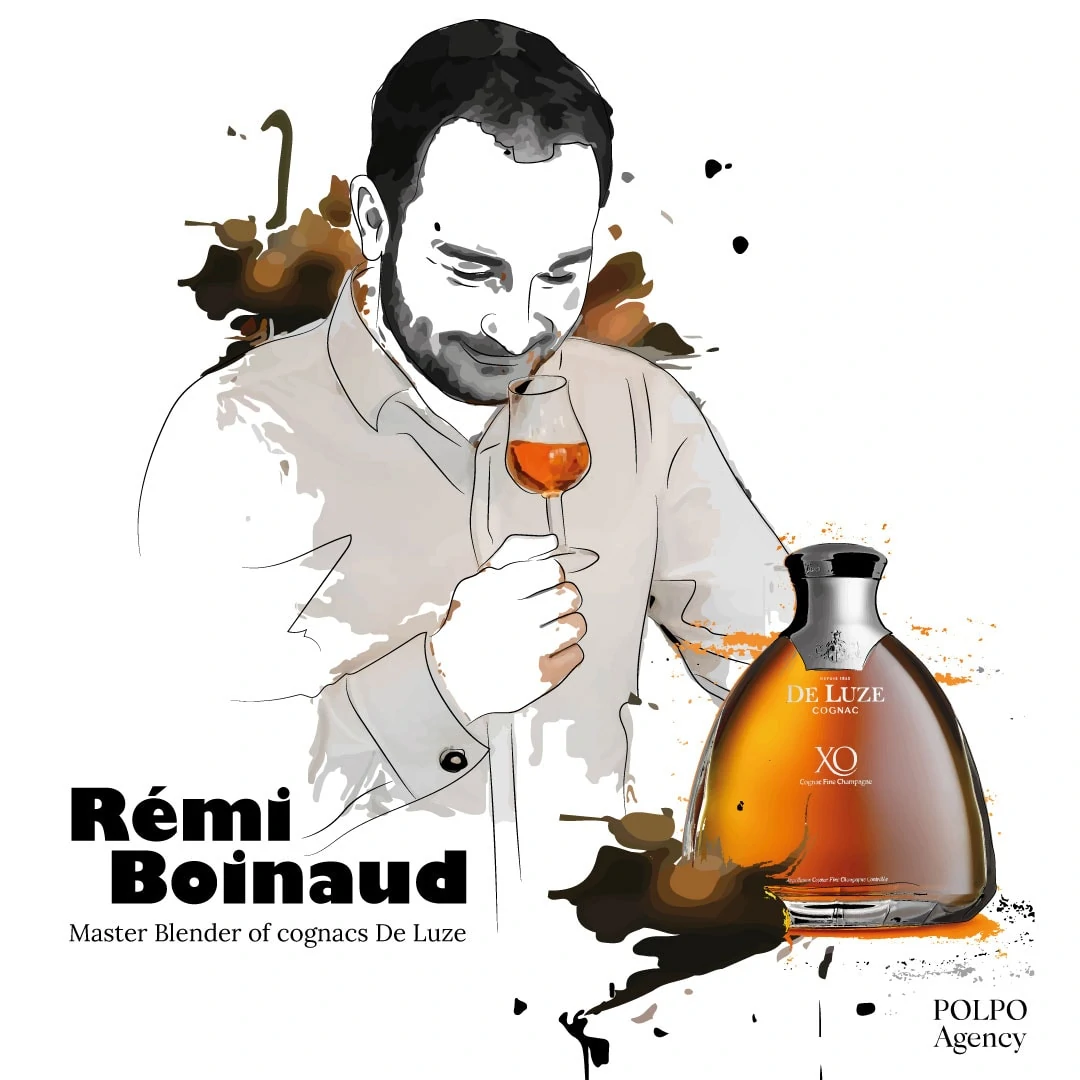 Interview: Rémi Boinaud, Master Blender for cognacs De Luze
Rémi Boinaud, Master Blender of De Luze cognacs, shares with us his vision of the profession and of the very fashionable world of mixology, where cognac holds an important place.
Illustration : Polpo-Agency.com
Today Rémi Boinaud, Master Blender of De Luze cognacs, joins us to share with you the behind-the-scenes of his daily work and his view on the world of mixology. Nowadays this phenomenon has become a must for many consumers.
Founded in 1822 by Alfred De Luze, the De Luze cognac house produces Fine Champagne cognacs. These cognacs originate from a blend of the 2 finest terroirs of the Cognac AOC region: Grande Champagne and Petite Champagne.
De Luze cognacs, renowned for their roundness and finesse, make them ideal for tasting. These characteristics allows to enjoy them on different occasions: pure, on ice or in cocktails with many associations.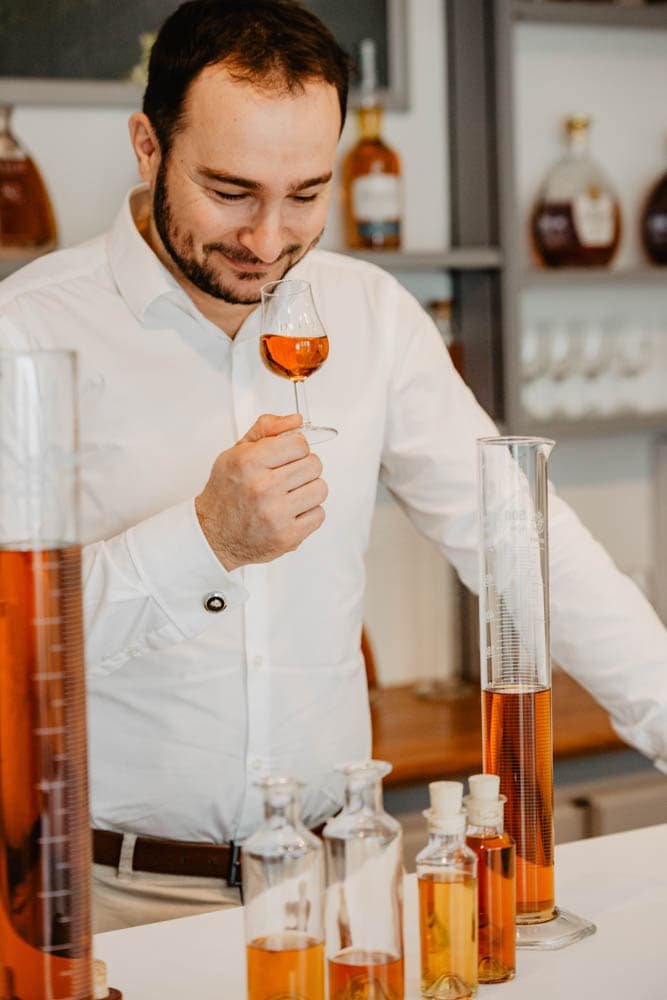 Photo: Rémi Boinaud | ©Maison Boinaud / Jonathan Photography
The city of Cognac, the birthplace of this spirit, also sees the emergence of cocktail bars. Some people refer to this as sacrilege, what do you think of this evolution in the Cognac landscape ?
Rémi Boinaud: It is a very good thing! How can we encourage our consumers to taste our products in cocktails if the city of Cognac does not set an example? Even if it remains a small town (less than 20,000 inhabitants), it is up to us to play the game and encourage mixologists to express their vision of De Luze cognacs, to exchange with them and to learn from their culture and know-how.
Impossible to talk about cognac without mentioning its consumption in cocktails. Does cognac in mixology appeal to you ?
Rémi Boinaud: I love cognac in cocktails, but the latter must sublimate the cognac. Some cognacs, because of their aromatic structure, should be tasted in one way more than another.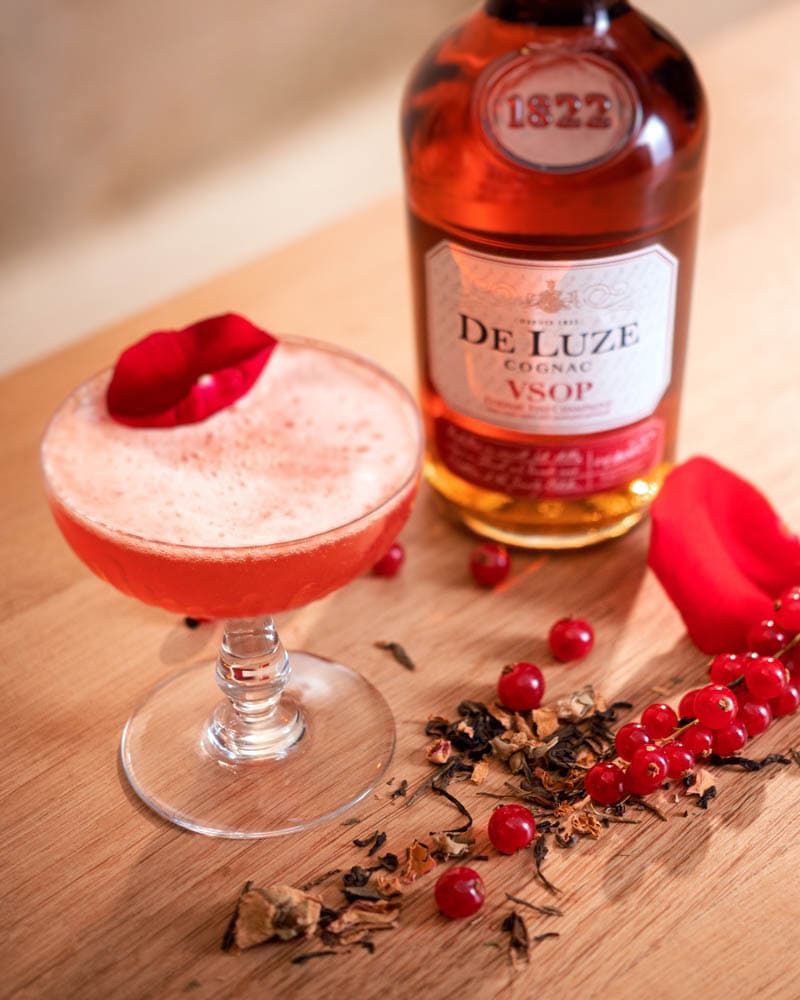 Photo: Midnight Roses Cocktail ©Maison Boinaud / Theo Schuman
Are De Luze cognacs interesting in mixology with their aromatic characteristics ?
Rémi Boinaud: De Luze cognacs have an aromatic finesse and power. Indeed, they allow to create successful associations with different cocktail recipes. I hope that our bartender partners appreciate our De Luze cognacs to enhance the so-called "traditional" cocktails. But also to create novelties that highlight our products that we have taken so much pleasure in creating over the years.
Can mixology bring people to taste cognac in other ways?
Rémi Boinaud: It is a good way to recruit new amateurs, a good opening towards new consumers. We are proud that cognac has this upmarket image which must be preserved, with its know-how and its history. However, this should not prevent us from desacralizing it, from "dusting it off". Mixology allows us to break down the strength of alcohol, which can slow down some people. The most important thing is to reveal the aromas of cognac in these new ways of consumption.
You are a Master Blender for the Cognac De Luze brand. How does one become a Master Blender?
Rémi Boinaud: There is no school or diploma to become a Master Blender. It is a long and complex training to identify dozens of aromas and then to be able to blend them into a spirit like cognac. I have been lucky enough to work for 10 years in the heart of the House, it took me years of practice and tasting our eaux-de-vie every day with our Cellar Master.
It is a job of passion, I take great pleasure in working with exceptional products, and we are happy to be able to pass this on to our consumers.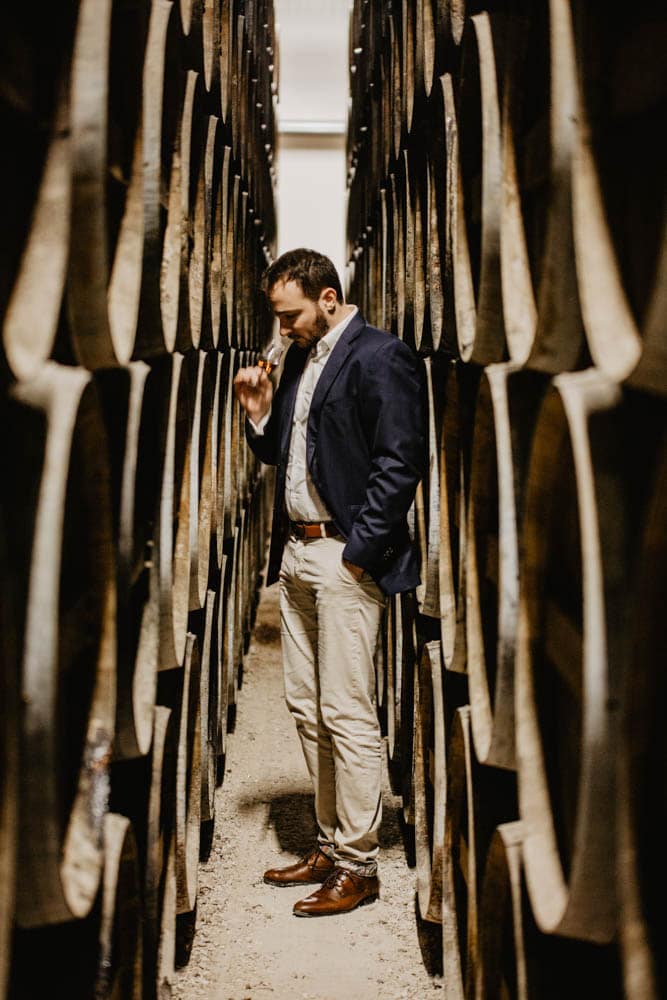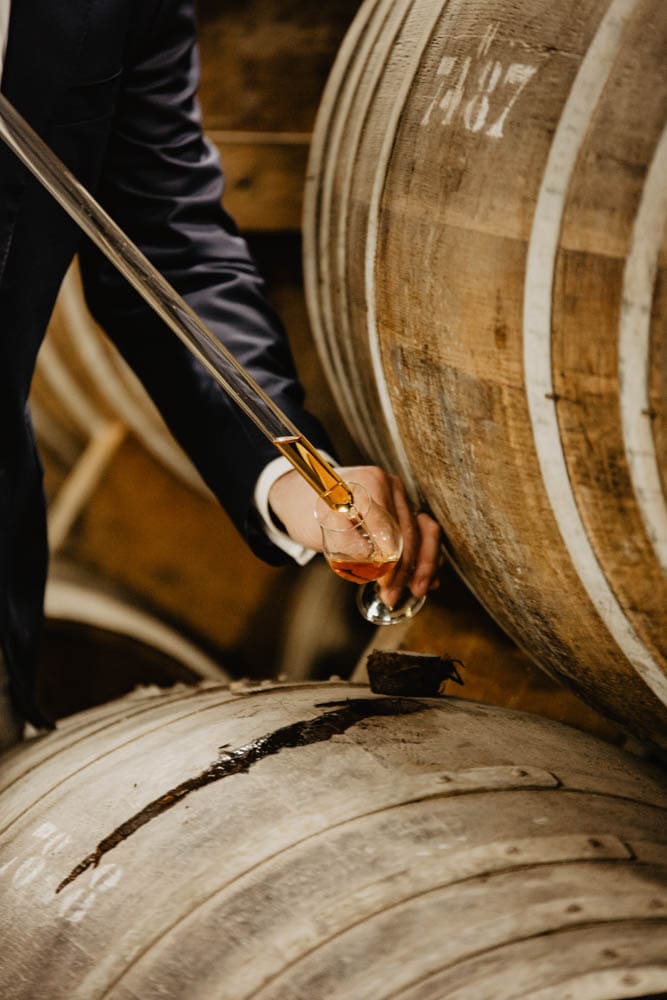 Photo: Rémi Boinaud | ©Maison Boinaud / Jonathan Photography
What exactly does a Master Blender do ?
Rémi Boinaud: My job is to look after our stock of eaux-de-vie and cognacs. To follow them in their ageing and to create the blends of our future De Luze cognacs.
We work almost constantly together with our Cellar Master, from the selection of the eaux-de-vie after distillation and throughout their aging. My mission is to identify the most aromatic and supple eaux-de-vie and blend them over the years. We must have the same vision and patience to give our De Luze cognacs their roundness and their aromatic signature.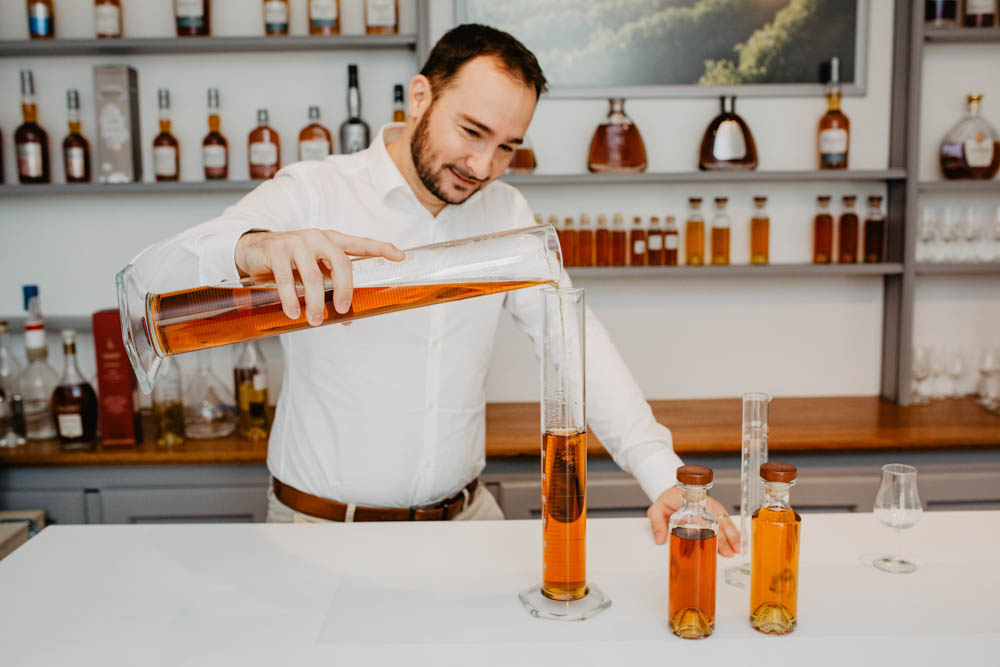 Photo: Rémi Boinaud | ©Maison Boinaud / Jonathan Photography
If you had to evoke the word "tasting", what would you say?
Rémi Boinaud: I see it as sharing and pleasure. During the tasting sessions, I think it is important to taste with others, because everyone completes one another.
Moreover, the tasting remains a very personal moment. A moment where our childhood olfactory memories take us on a journey through the senses. We may not smell the same things, but there is no right or wrong in a cognac tasting. It's more of an individual experience. We accompany it with inspirations and suggestions by putting words to certain sensations that we feel during the tasting.
Just between us, do you have a favorite cocktail recipe…?
If I had to choose a favorite cocktail, it would be the Old Fashioned with our De Luze XO cognac, a nice ice cube and friends to share this moment of conviviality! The rest of the time it depends on the context and my mood. For example, I don't taste the same cocktails depending on the season.
Disocever De Luze cognacs and their range : https://deluze.lacognatheque.com/en/
Don't Drink and Drive. Enjoy responsibly.
Join the community on Reddit
Spirits Hunters is a community dedicated to spirits and the world of mixology. Feel free to talk about the world of mixology and bartending here!
Join