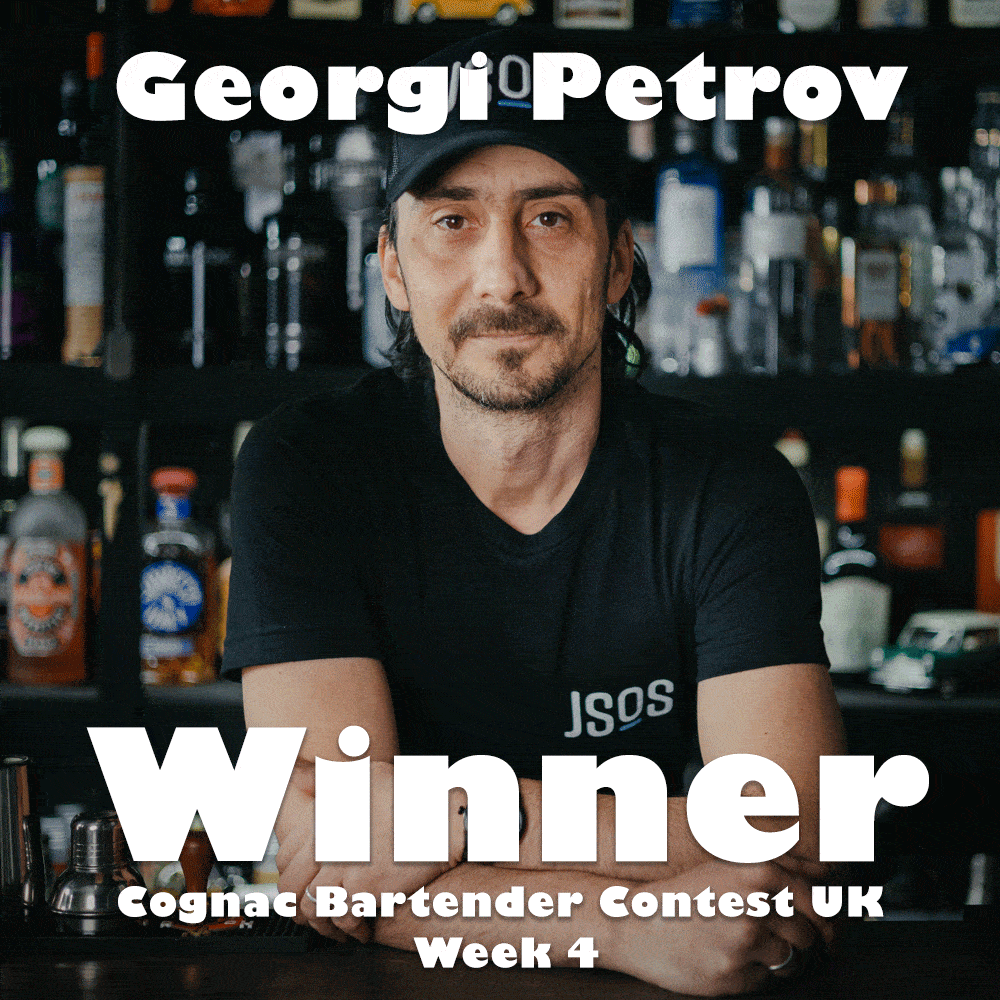 The best cognac cocktail of the Cognac Bartender Contest UK Week 4 goes to… Georgi Petrov
Together with the Cognac Appellation, @Cognac_Official, we have unveiled the winner of Cognac Bartender Contest UK Week 4! Discover his cocktail here.
Week 4 of the Cognac Bartender Contest is over and we are happy to introduce you to the winner. Georgi Petrov is a bartender from Bulgaria, established in the United Kingdom since 2009. In Blackburn he works at the The Italian Orchard behind the bar. Petrov found figs to elevate the fruit character in cognac. "I suddenly realize I can infuse my Cognac with figs and elevate the fruit character in this golden spirit." Read our interview below and discover his cocktail Fig Mûre.
– Where do you come from?
I am from Bulgaria originally. In 2009 I moved to the United Kingdom.
– How did you become a Bartender, and when?
I start in 1995 as a season job, and 25 years later, I still behind the bar. After working in a live music club, I met with other bartenders, discover the fantastic world of cocktails and never looked back.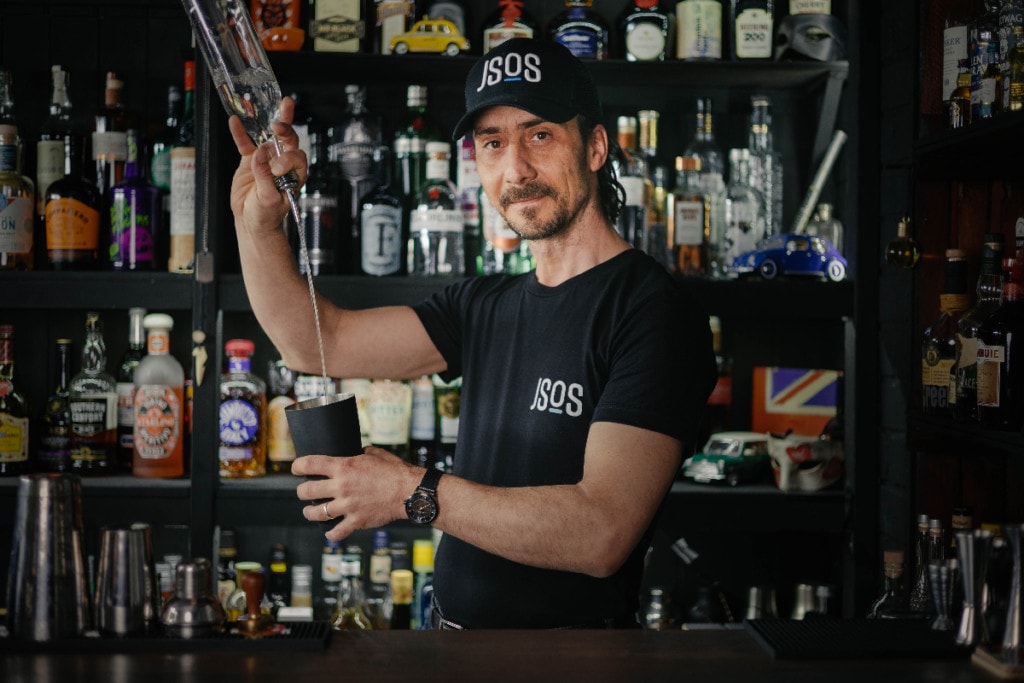 Photo: Georgi Petrov – Just Shake or Stir
– Why did you decide to participate in our contest?
Creating cocktail recipes has been my passion for many years. After many competitions, I still get the buzz of working on new recipes, experimenting and pairing flavors. Competitions are a great way to push my creativity, find inspiration and try new combinations of ingredients and flavors.
– Where did you get the inspiration for your cocktail?
Back in 2019, i created my first bitter using fresh figs. Since then, I tried to find the perfect balance, and I did try it with many other spirits but always come back to the Cognac. However, I concentrated on creating the ideal bitter, and I was missing the idea of simply infusing the Cognac. After a conversation with my wife about going to France on vacation with a motorhome, I suddenly realize I can infuse my Cognac with figs and elevate the fruit character in this golden spirit. So, I wanted to bring spring and summer in one glass with rich, warm, slightly bitter and spice notes. Sipping on this cocktail seating next to the motorhome and admiring the sunset in France is the best way to describe the inspiration behind the recipe.
– What do you like the most about Cognac?
I love Cognac for many reasons, from various grapes capable of producing different tasting eau-de-vie throughout the blending process of creating this unique spirit. There is true diversity in all aspects. However, I think my love for Cognac is challenging in finding the perfect balanced cocktail recipe without washing out the Cognac character.
Fig Mûre Cocktail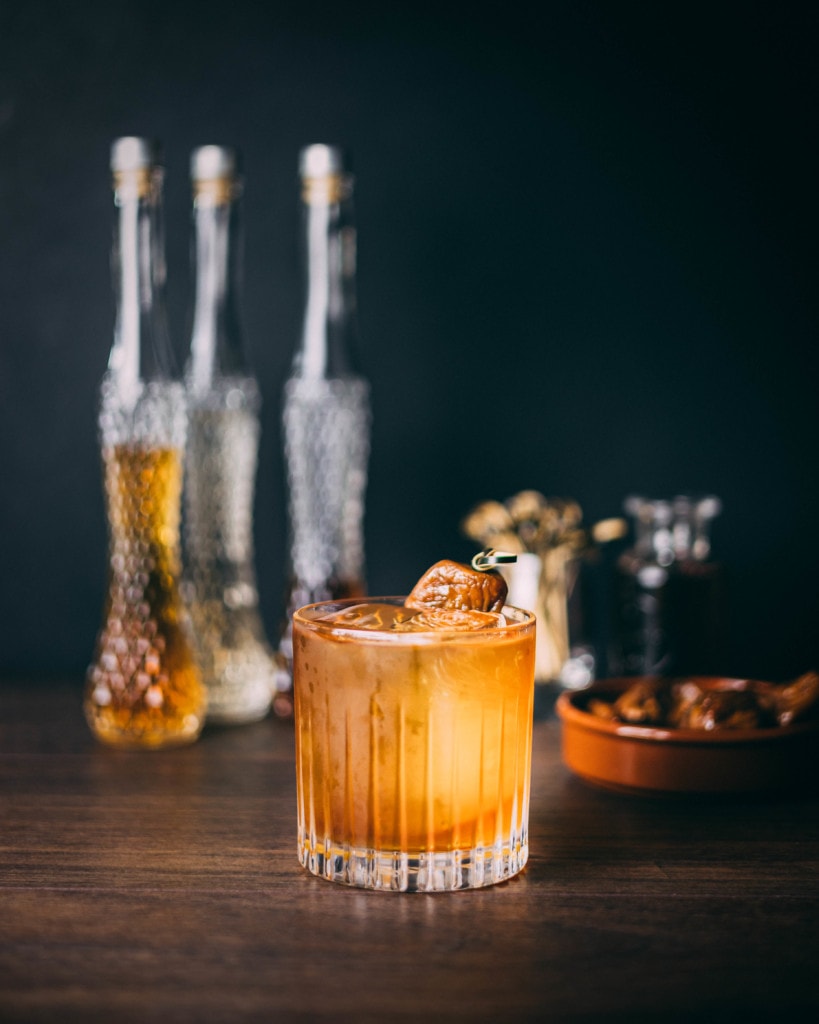 Ingredients
– 45 ml | 1.5oz Cognac (infused with dry figs)
– 22.5 ml | 3/4 Orange Liqueur
– 15 ml | 1/2oz Bitter Bianco
– 10 ml | 1/3 Cinnamon Syrup
– Garnish: dry fig.
-Type of glass: Old Fashioned
*Make sure you follow Georgi Petrov on Instagram @justshakeorstir
About the Cognac Bartender Contest UK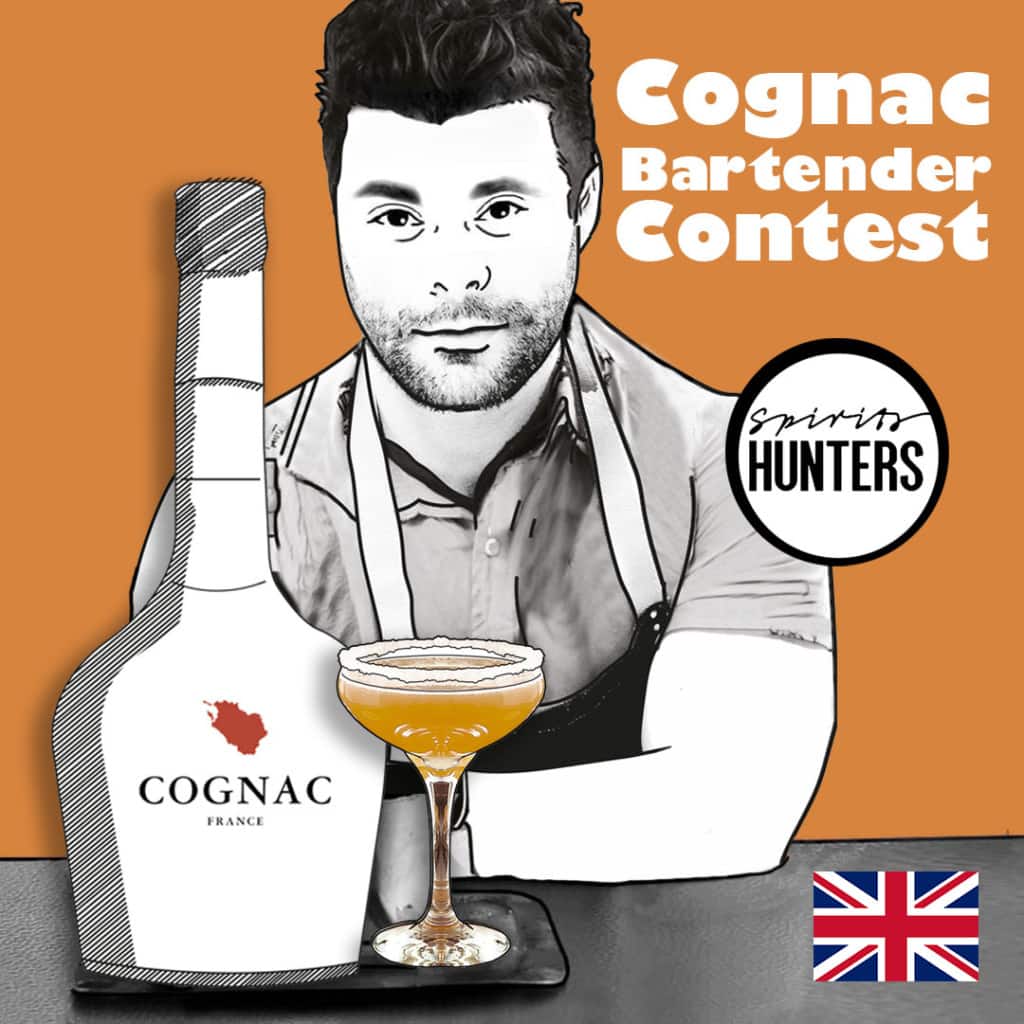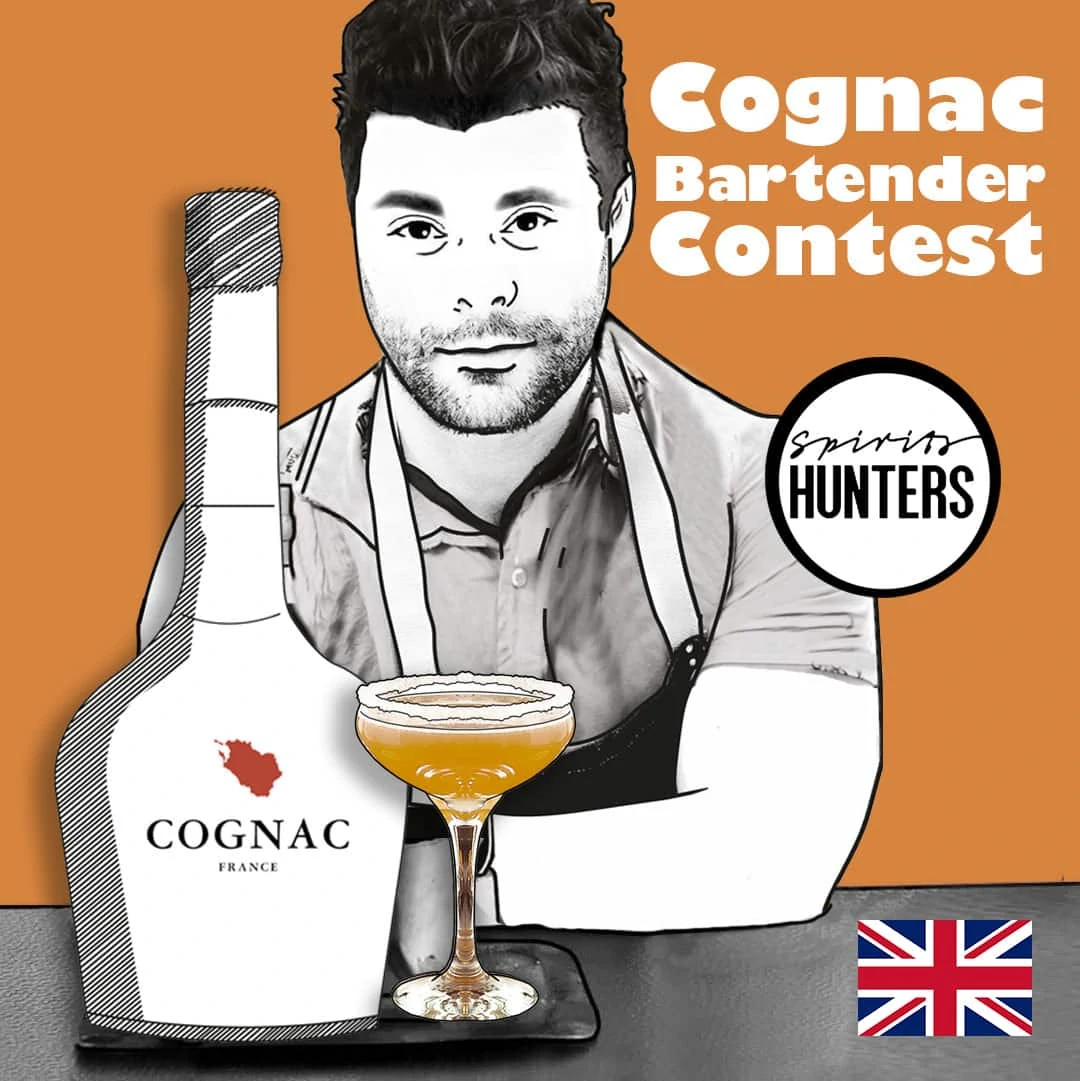 Together with the cognac Appellation, the Cognac Bartender Contest UK has been created for all bartenders in the UK who want to share with us via Instagram their tutorial video on how to create cognac-based cocktails. Our goal is to help the bartender community to stay active and support them during the Covid-19 situation. The contest is also a way to highlight the aromatic richness of cognac in cocktails.
The competition will reward one bartender each week during 6 weeks with a £100 endowment on behalf of Spirits Hunters, and the Big Winner of the competition will notably be invited to #Cognac by the cognac interprofession and will earn a £800 endowment on behalf of Spirits Hunters.
You can read the rules here as well as submit your participation to the contest.
@spiritshunters_mag / @cognac_official | #cognacbartendercontest
#cognacbartendercontestuk #cognaccocktails #spiritshunters
Dates: March 15th – May 7th
We're looking forward to your videos!
Don't drink and drive. Enjoy responsibly.
Join the community on Reddit
Spirits Hunters is a community dedicated to spirits and the world of mixology. Feel free to talk about the world of mixology and bartending here!
Join