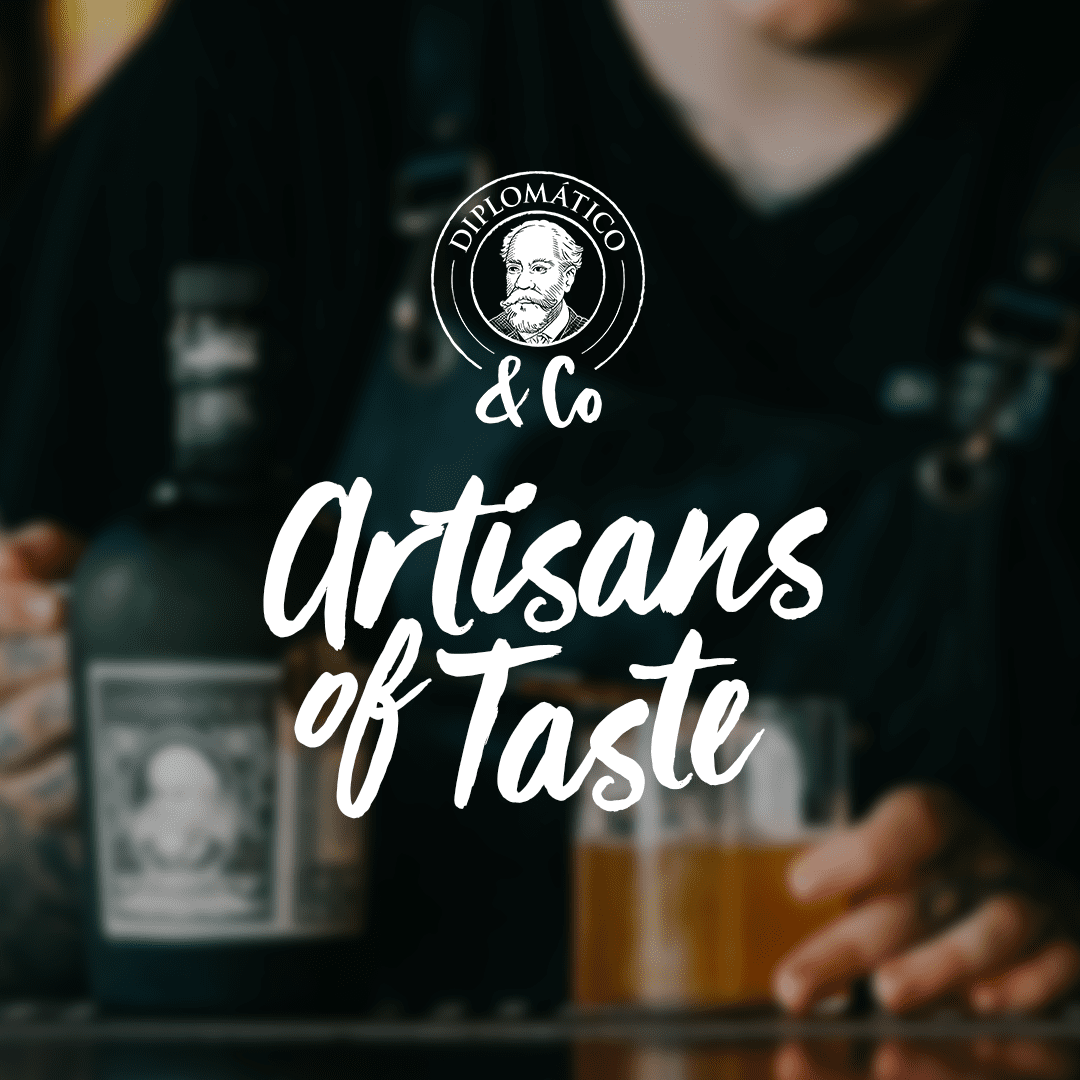 ARTISANS OF TASTE 2022 by Diplomatico is back for a new edition
The Artisans of Taste Competition by Rum Diplomático is back for a new edition with a new challenge for French bartenders while highlighting the craftsmanship of each region.
Photo : courtesy Diplomático
Are you a bartender based in France ready for a new challenge? Get your shakers ready!
Diplomático invites you to a new edition of the Artisans of Taste Competition to use your knowledge and skills to create a service based on Diplomático Rum or Canaima Gin using only your own homemade ingredients while being sustainable and in solidarity with your local community.
Diplomático promotes three criteria through Artisans of Taste that all participating bartenders must meet:
Homemade ingredients: create your own homemade ingredients to use in your service.
Sustainability: apply sustainable techniques and ingredients in your Diplomático Rum or Canaima Gin cocktail.
Community: use products from local producers in your service.
Moreover, Aude Surville, brand ambassador at Diplomático, is waiting for you in the following cities to share and discover Diplomático's know-how and craft.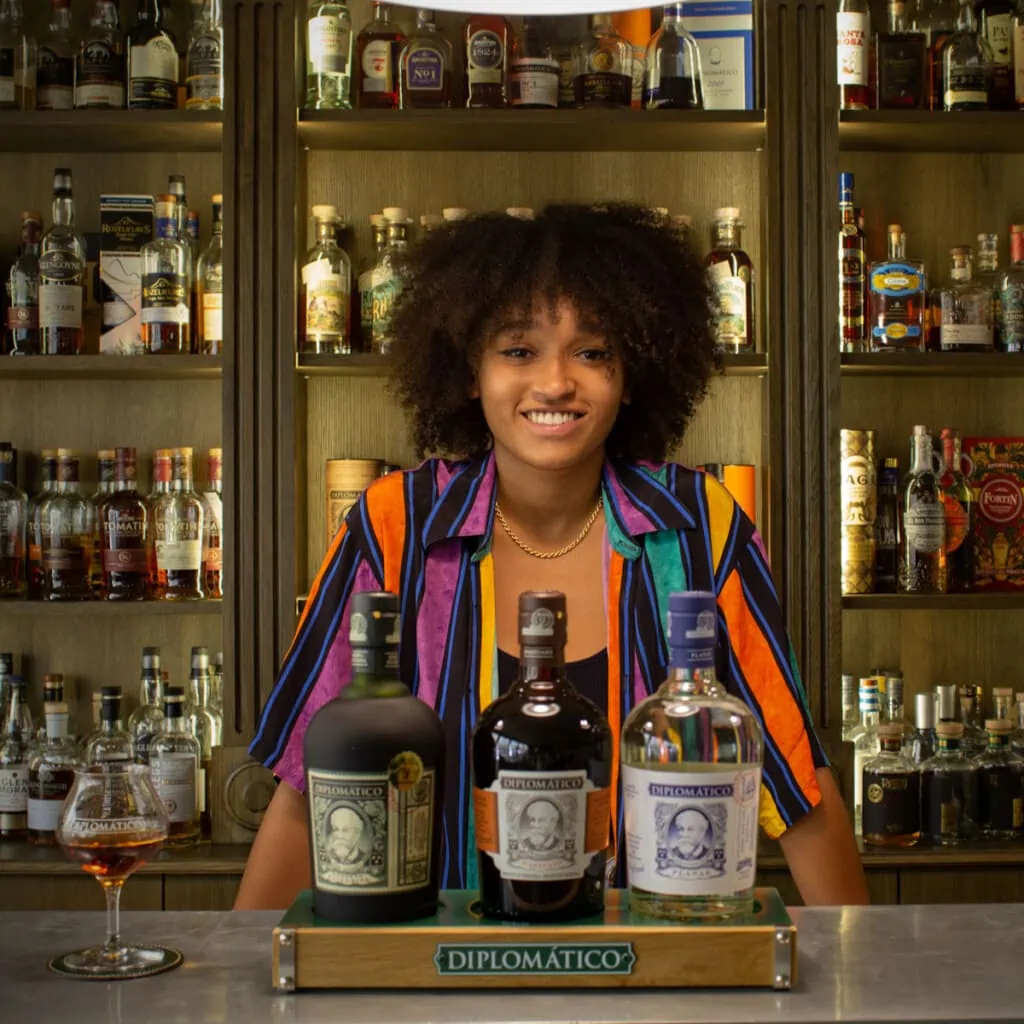 Photo : courtesy Diplomático
Lyon: 3-5 August 2022
Nantes: August 9-10, 2022
Bordeaux: August 11-13, 2022
Marseille / Aix: August 16-20, 2022
Nice/Cannes: August 22-25, 2022
Artisans of Taste – Good to Know
Educational activities – Workshops
A program of different educational activities around one of the three main pillars of the competition is prepared in each country, whether it is about artisanal techniques, sustainability in the bar or local products.
All bartenders are welcome to participate in the different activities, whether or not they wish to compete in the final.
Local Finals
The only condition to enter the local final is to have participated in one of the educational activities in the following cities: Paris, Nantes, Bordeaux, Montpellier, Marseille, Lyon.
Sept 12, 2022 : NANTES – closing date for applications August 31
Sept 26, 2022: BORDEAUX/TOULOUSE – closing date Sept 12
03 Oct 2022 : LYON – closing date for applications 19 Sept
Oct 17, 2022: MARSEILLE/ Aix-en-Provence MONTPELLIER – closing date for applications is Oct 3, 2022
Oct 24, 2022 : NICE / CANNES – closing date Oct 10, 2022
Oct 31, 2022 : PARIS – closing of applications on Oct 17, 2022
After participating in the Diplomatico Day, you will have one month to perfect your cocktail creation and submit it to us, and try to be selected for the grand finale!
FINAL : DECEMBER 5TH IN PARIS
Winners
All local winners will participate in a trip to the Diplomático distillery to meet the Family and learn more about the tradition and technique of the distillery's rum making process.
The cocktail of all the winners will also be featured in Diplomático's book "Zero waste cocktails", which will be published next year.
In addition, the winners will be invited to participate in different activities of Diplomático during the next year, including collaborating in the next edition Artisans of Taste.
ARTISANS OF TASTE – COMPETITION RULES
1. To participate in the local final, you must attend one of the educational activities organized in one of the following cities: Paris, Nantes, Bordeaux, Montpellier, Marseille, Lyon.
2. For the creation of your cocktail, you are only allowed to use Diplomático rum or Canaima Gin and homemade ingredients (any ingredient that you have created yourself, transformed in some way before using it in your cocktail, so that it is not identical to the one you bought).
3. There is no limit to the number or type of ingredients you can use. The only requirement is that you be able to reproduce your cocktail in your bar and at the finals, if selected.
4. You are not allowed to change the main concept of your cocktail for the final, but you may adapt it and improve the presentation.
5. The score of each participant will be the average of the scores given by the judges, according to the following criteria, in case of a tie, the judges will choose the winner :
50%: the quality and complexity of the homemade ingredients you used, the flavor and balance of the final drink, the creativity and presentation, and how it enhances Diplomático's profile.
20%: the overall sustainability of your service, including every detail involved in the production, such as the ingredients, the techniques you used, the garnish, where it is served, etc.
20%: use of ingredients and products from local producers and artisans.
10%: promotion of your service on social networks. You will not be evaluated by the number of likes or comments, but the quality of the content you share.
The full ARTISANS OF TASTE 2022 rules can be found on the official contest website.
Stay tuned: @rhumdiplomatico | @spiritshunters_mag
Ready to go? Experience the craft and become part of the Diplomático family!
Don't drink and drive. Enjoy responsibly.
Join the community on Reddit
Spirits Hunters is a community dedicated to spirits and the world of mixology. Feel free to talk about the world of mixology and bartending here!
Join