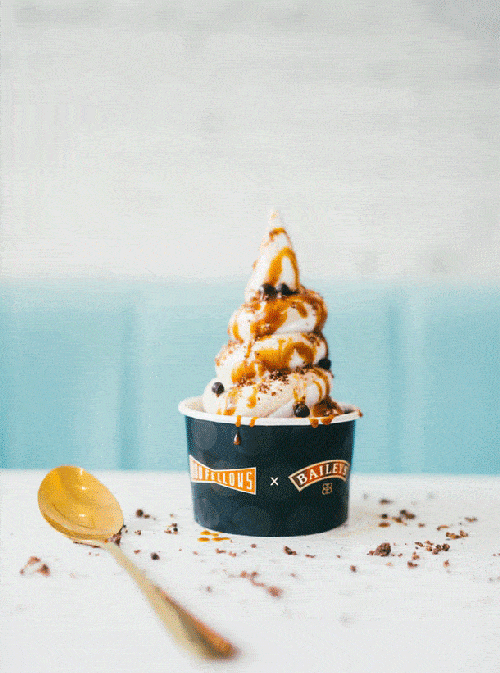 Bailey's whisky ice cream
Bailey's liqueur has partnered with the American ice cream brand, OddFellows Ice Cream Co, to create the "Baileys Everyday Sundae". Launched on October 13th on the occasion of "treat yo'self day", this entremet is a combination of "espresso" ice cream, and a caramel sauce with a hint of whisky cream. All this with a chocolate wafer. For only $7, alcohol and ice cream lovers will delight their taste buds with a delicate blend of chocolate, coffee, almond and caramel flavours. For the curious, it is an effective way to discover Bailey's whisky cream, much appreciated by bartenders and used in cooking: cakes, pastries, coffee…
The Irish brand Bailey's is not at its first attempt in terms of derivatives. She declined several of them around chocolate. A nod to the tangy taste of its star whisky cream! Thus, the most gourmands can treat themselves to a box of chocolates filled with Baileys cream, or the classic chocolate bar with liqueur.
Bailey's chocolate bar.
Other gift ideas: a 227 g box of Bailey's chocolate, or the chocolate bottle and small glasses box. As the holiday season approaches, the brand is offering an Advent calendar for sale with 24 chocolate tiles and a 50 ml bottle. You have a lot to choose from!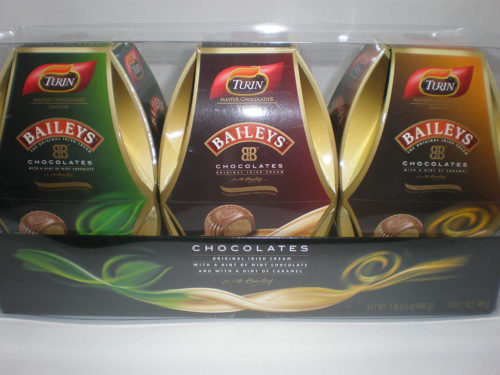 Chocolate box.
Bailey's" licensed products are on the rise. However, the Irish brand is competing with Jack Daniel's, who does not hesitate to apply his brand to all types of products. As proof, the latter threw a mustard and a barbecue sauce bearing her logo.
Don't drink and drive. Enjoy responsibly.