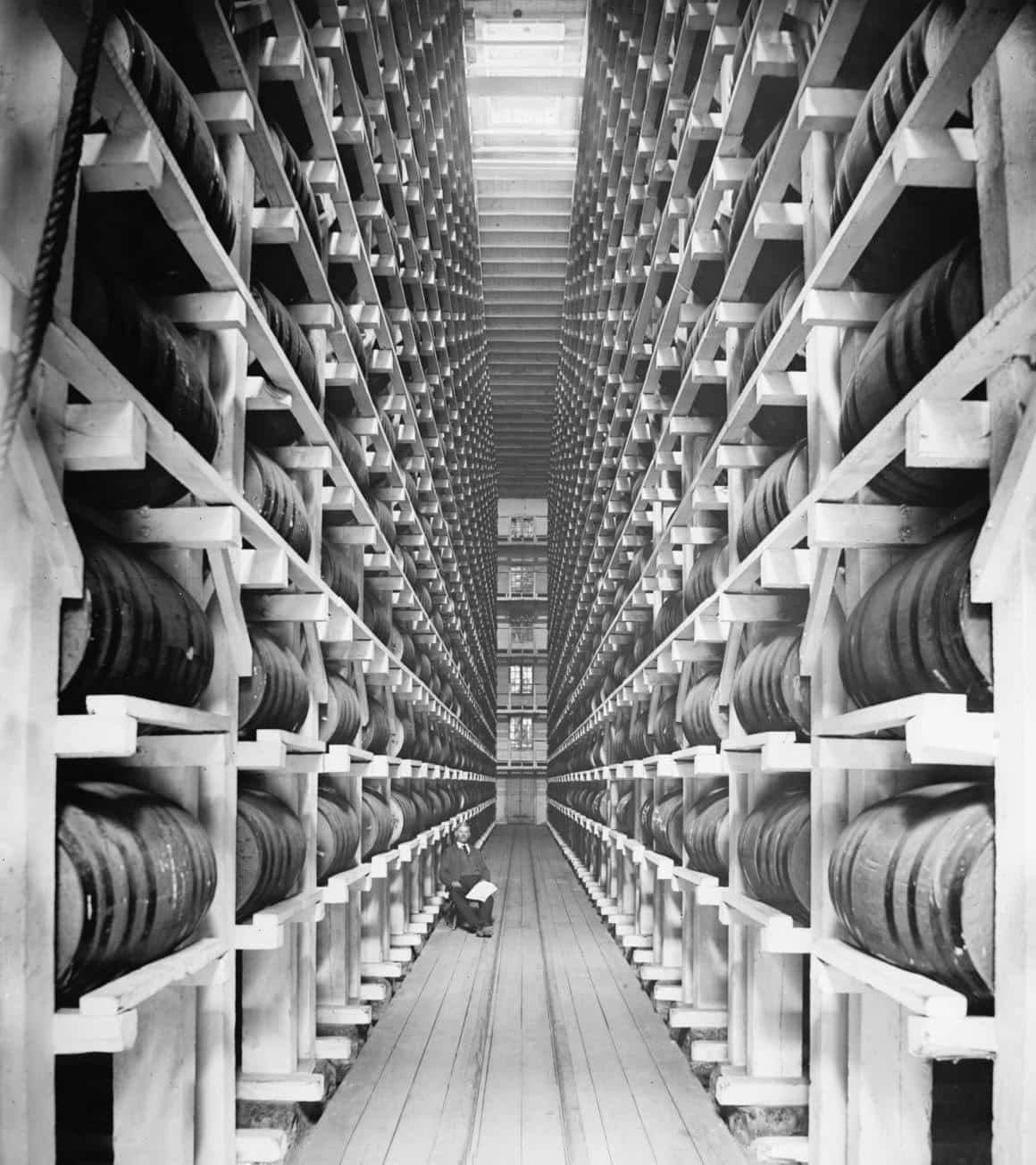 Canadian whiskey is better than you think
How often do you think about Canadian whisky? We give you several reasons to understand that this whisky is better than you imagine.
One of the things that defines the goodness of Canadian whisky is that it is blended. That is, a blend of different spirits.
Their whiskies have been strongly influenced by Scotch whisky. Unlike in the U.S., in Canada they usually call it whisky, and not whiskey, the latter because of the Irish. In fact, more than 40% of the population claims to be descended from Scots.
Therefore, the production of Canadian whisky is more similar to Scottish whisky, than to American or Irish whiskey.
In Canada it all started in a very different way. The first Canadian distillers, around 1830, were actually millers. In order to use wheat waste, this ingredient was fermented as well as distilled into liquor. So Canadian whiskey started with big companies.
Canadian-style whisky is made almost entirely from grains of classic whiskey. But it is different from pure whiskey in interesting ways. That is, instead of crushing all the grains together, Canadian distillers crush, ferment, distill and age each type of grain separately. These finished whiskies are then blended. That gives the blender an incredible amount of freedom. That means that each grain can be given individual attention.
Another interesting aspect is the use of barrels. They come to be used in different types and for different uses. For example, new roasted barrels for rye, very charred barrels for corn and very old barrels for barley. Producers can add rye whisky aged for a decade and a new barley whisky for example.
Even the addition of up to 9.09 percent of other finished liquor is allowed. Therefore, if you are looking for some sherry tones in Canadian whisky you will only have to add a percentage more or less of real sherry.
In short, Blending in Canada is about making whisky more interesting, more versatile, almost like a chef!
Canadian whiskey, being so open, can be made in so many different ways that it is difficult to find a passing line. However, Canadian whisky almost always uses a strong tasting rye in its blend, which gives it spicy notes; "rye" is sometimes synonymous with Canadian whisky in Canada. Rye is a cold climate crop, well suited to the climate of much of Canada's growing regions.
Some Canadian whiskies
Canadian Club is one of the largest brands of Canadian whisky in the country. A whiskey you can probably see at your nearest bar. It's a good selection for mixing drinks. Canadian Club distills this whisky with corn producing a super smooth liquid, with subtle spicy notes of nut. Whisky with ginger ale is a good recommendation to taste this whisky.
Forty Creek's 22-year Rye, winner of the Canadian Whisky Awards 2019. A whisky made entirely from rye distilled 22 years ago in, Grimsby, Ontario. A whisky of Canadian tradition, created in 1992 by John K. Hall, an experienced industry figure for over four decades.
Don't drink and drive. Enjoy responsibly.
Join the community on Reddit
Spirits Hunters is a community dedicated to spirits and the world of mixology. Feel free to talk about the world of mixology and bartending here!
Join