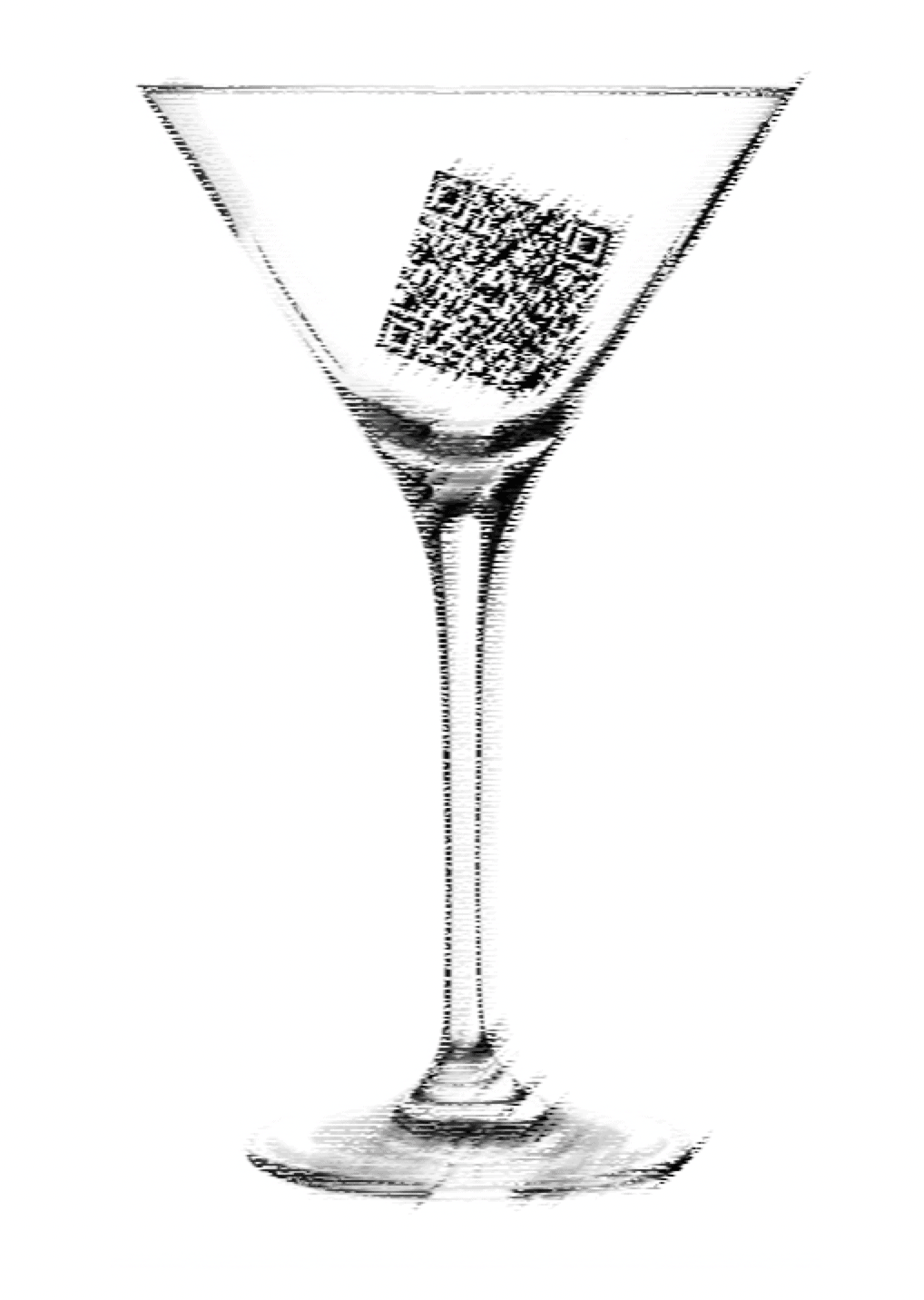 Green Pass behind the bar: what's up around the world?
Access to a bar, restaurant or café will now depend largely on the green pass. Vaccination, negative PCR test…
We go around the world to understand what is needed to travel or to access one of these establishments from this summer.
If you are traveling, working or living in another EU member state, Your European digital Covid certificate includes a QR Code with a forgery-proof digital signature from an issuing organization (hospital, vaccination center, testing center…). The certificate can be used in all EU member states (27) but also in 4 non-EU countries, members of the Schengen area: Iceland, Liechtenstein, Norway and Switzerland. Citizens of these countries can download it or obtain a paper copy, free of charge. It is also available to third-country nationals living legally in the Member States and entitled to travel to other Member States.
The principalities of Andorra and Monaco have indicated that they should be able to accept European Green Passes as of early July. In France, you can obtain a green pass in digital format with proof of your vaccination, PCR or antigenic test negative (less than 72 hours to travel (less than 24 hours if you return from Spain, Portugal, Cyprus, Greece and the Netherlands), less than 48 hours.
The question is whether this requirement is really reassuring or alienating. It is also a question of understanding whether people are willing to take this step forward to be able to enter bars and restaurants and other establishments where a green pass is required, knowing that the vaccine is not compulsory, but rather a gesture of collective responsibility, and that in most countries of the world the covid test is paid for, with the exception of France, which has been paying since July 7 for tourists and paying from September for residents.
As regulations vary from country to country, we understand that there is also a cultural influence in terms of compliance and the way to proceed. However, we are in a situation where for almost two years the whole world has been in the same situation.
France
Green passes will be required for venues with a capacity of more than 50 people – including cinemas and theaters – and the rule will extend to restaurants, cafes, nightclubs and even shopping malls starting next month. Or your negative PCR or antigen test less than 48 hours old to attend an event, access a place of culture or entertainment, or go to cafes, restaurants.
Greece
A green pass showing a negative test or a vaccine or immunization after being infected is required to enter restaurants, bars, nightclubs, cinemas. But the pass is not required for the outdoor areas of bars and restaurants.
However, in Mykonos, beach bar patrons have the option of taking a quick test at specially set up C0VID-19 testing centers before entering the establishment. Results are available in just 20 minutes.
United Kingdom
Government policy on "vaccine passports" was thrown into confusion on July 20 after a minister said they would not be needed for pubs – before Downing Street insisted that this had not been ruled out.
The British government delivered a "crushing blow" to the nightlife sector by planning to allow only fully vaccinated people into nightclubs and busy venues from September.
Israel
To get inside a restaurant, hotel, museum, or even a gym or showroom, you need to show a green passport, or rather the green screen on your phone with a QR code to scan, one of the most well-known anti-Covid vaccine passports.
Denmark
Coronapass: is used to prove that the bearer has been fully vaccinated against Covid-19 (which only concerns 12.5% of Danes to date), or that he or she has tested negative for less than 72 hours, or that he or she tested positive between 2 and 12 weeks earlier and is therefore no longer considered contagious. The "coronapass" is required since April 21 to enter bars, cafes and restaurants, but also museums and small shops.
Estonia
Vaccineguard: this certificate is mainly intended for leaving and entering the country, not as a sesame to enter businesses or go to work. The certificate will be used mainly for ferry trips to Finland, where 10 percent of the Estonian workforce is employed, says the New York Times. Tallinn promises that its certificate will be compatible with the European Union's when it is ready.
Austria
Austria has maintained the so-called 3G rule including restaurants and hotels, where customers must show proof of vaccination, recovery from the virus or a recent negative test. Last week, the government tightened the rules for nightclub access for those with a full vaccination or recent PCR test.
Belgium
Belgium will introduce a vaccination certificate – which it calls Covid Safe Ticket – starting Aug. 13 for outdoor events with more than 1,500 people. It will be extended to large indoor events on September 1. Events that use the ticket can remove the distancing and masking rules. When it was announced in June, officials had planned for it to apply to indoor and outdoor events of 5,000 or more people, but they changed it last week.
Italy
Italy's green pass, "certificazione verde," will soon be required for access to more leisure and cultural venues, including indoor restaurants, sports halls, swimming pools, museums, cinemas, theaters, stadiums and other public places. Although it has been in use since June, the Italian government announced on July 22 that it will expand its green pass system starting August 6.
Spain
In Spain, rules may vary from region to region, and at this time there is no clear national decree regarding the need for a green pass to access restaurants, bars and public events.
United States
As the country reopens, the Centers for Disease Control and Prevention is advising vaccinated people to resume their pre-pandemic activities. People are resuming their activities at different rates, depending on their comfort level, and many are returning to a social life.
In the United States, restrictions vary from state to state. For example, some bars and restaurants in the Bay Area of California, in Los Angeles and San Francisco, require proof of vaccination. And even some bars and restaurants in Boston and Cambridge are now asking patrons to show proof of vaccination during the latest wave of COVID-19 … In Oakland, on the other hand, for now, unvaccinated guests are welcome as long as they keep their masks on when not eating or drinking.
Canada
Bars and restaurants in Quebec will be able to serve alcohol until 1 a.m. – one hour longer than currently allowed – starting August 1 at 12:01 a.m., the Ministry of Health and Social Services (MSSS) announced. Bars must still close at 2 a.m. Last week, Quebec's health minister told young people that the use of vaccine passports is in their hands. If a vaccine passport is used in the province, it will not be used to access public or essential services, but to limit access to activities such as going to bars.
In Ontario, no formal plans have been announced, but the Toronto Region Board of Trade has asked the Ontario government to introduce a vaccine passport for non-essential business activities.
The federal government is working on some sort of vaccine passport for international travel, but it is not yet clear how it would work. In May, Prime Minister Justin Trudeau said he hoped any policy would align with international allies.
Ireland
Only people who are fully vaccinated or have recovered from the Covid-19 virus in the last six months, as well as children, will be allowed in pubs and restaurants.
Switzerland
Proof of vaccination is required for nightclubs and large-scale events of more than 1,000 people, but this may be extended to other venues.
Croatia
Starting Monday, Croatia is limiting public gatherings to 50 people, and gatherings of vaccinated people with a valid Covid passport will be limited to 1,000, Deputy Prime Minister Davor Bozinovic said last Friday. The new measures will last until August 15.
Argentina
The Argentine green pass will take effect from Monday 26 July and will be ported to the Mi Argentina or Vacunate Buenos Aires cell phone application. It will exclusively increase the capacity of closed spaces by 20% for people who have received a dose of the coronavirus vaccine.
Brazil
Authorities have maintained national restrictions related to COVID-19 in most Brazilian states since July 1. In the city of Rio de Janeiro, most businesses and retail stores can only operate at limited capacity. Clubs must remain closed.
In Sao Paulo, a 9 p.m. to 5 a.m. nighttime curfew remains in effect until at least July 15 in most of the state. Most businesses, including restaurants, personal care services, parks, clubs and some entertainment establishments, can operate at 40 percent capacity between 06:00 and 21:00.
Singapore
The city-state has announced that it will accept the IATA digital passport, colloquially known as a passport-vaccine, from May 2021. This passport will contain data confirming that the traveler has received the Covid-19 vaccine from an accredited laboratory. Because the passport is still in draft form, Singapore has not said whether holders will be able to avoid or shorten quarantine or enjoy other benefits.
All visits must be registered either through the Singapore government's Safe Entry and Trace Together apps or by using a Trace Together token, available at community centers. Alcohol is not available in restaurants after 10:30pm. Masks must be worn at all times in public, except by children under the age of six. There are exemptions for eating and exercising.
Japan
With the declaration of a state of emergency, bars in Tokyo, as well as restaurants and karaoke bars, will be prohibited from selling alcohol from July 12 to August 22. In addition, establishments will have to close their doors at 8 p.m., regardless of whether they serve alcoholic beverages or not.
China
Last year, China introduced a QR code system that classifies people according to different colors. The color green allows people to move around without restrictions, while people with a yellow code can be asked to stay home for seven days. In many Chinese public spaces, people must show their QR code to enter.
Australia
Currently, vaccinated Australians have a digital certificate on their phone, but no rights attached to it.
Can the Green Pass survive?
It remains to be seen how establishment owners and customers will cope with the green pass requirements. There is also the question of whether this requirement is truly reassuring or alienating.
In some countries, such as the United States, bars reserve the right to impose their own rules, whether it's requiring a vaccination record for entry or a recent negative Covid-19 test.
That said, it remains to be seen whether the measures that are gradually being imposed will become the law for the rest.
Don't drink and drive. Enjoy responsibly.
Join the community on Reddit
Spirits Hunters is a community dedicated to spirits and the world of mixology. Feel free to talk about the world of mixology and bartending here!
Join