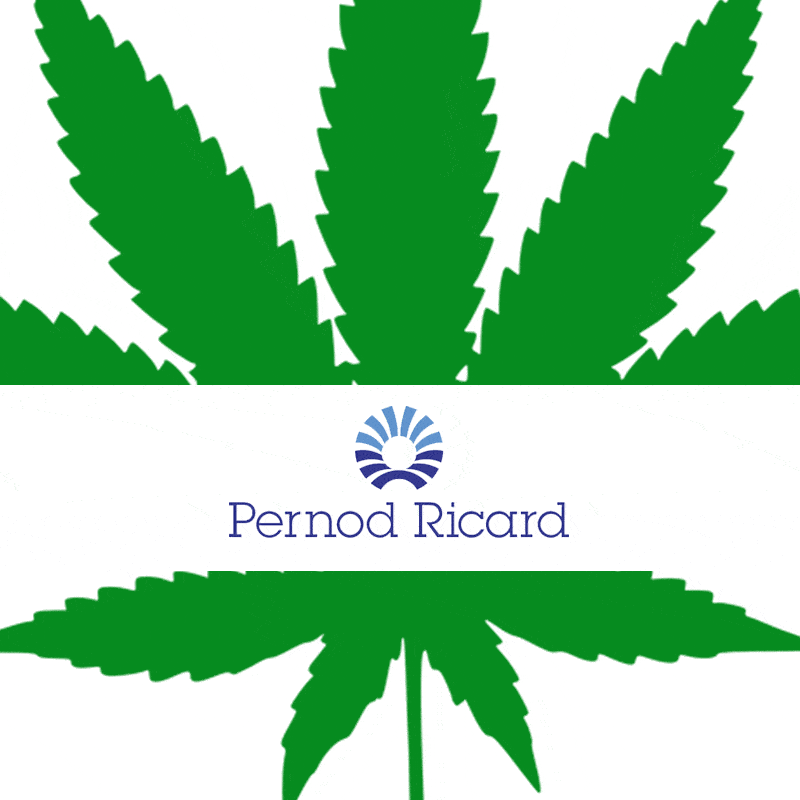 France. Pernod Ricard Embarks on the Cannabis Market
The French spirits producer Pernod Ricard is leaning towards the idea of entering into the cannabis business after noticing the fall of barriers concerning the legal use of this drug.
Such is already the case in some parts of the United States, Canada and Uruguay. The results shown from the sales of these countries contrast to what public opinion has been debating about: young people are smoking less while business is kept as profitable. According to these results, the cannabis market seems to be similar to the alcohol market, with customers trying to satisfy their needs.
The alcohol giant is contemplating original products by developing a range of drinks, biscuits, and even organic cannabis products.
However, Pernod Ricard is not the only "visionary". Many businesses had already seen this market opportunity coming, with the thought that sooner or later, cannabis would be legalized, just as it happened with the cigarettes or the alcohol.
Corona beer is one of the multinationals interested in the cannabis business, which has already bought from a Canadian cannabis producer, while Heineken has launched in California a cannabis-infused drink.
It seems like the cannabis business will have some competition.
Don't drink and drive. Enjoy responsibly