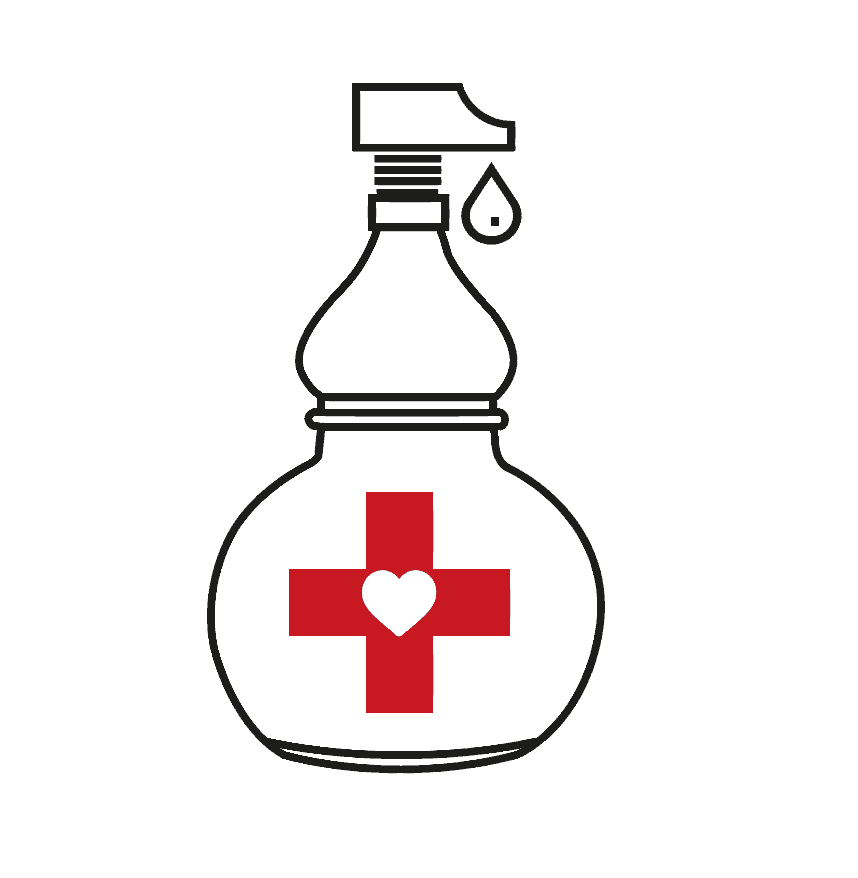 Press review: spirits industry fighting against coronavirus
We continue in Spirits Hunters with our press review summarizing the distillers and actors of the spirits fighting against COVID-19.
You can get more news about the coronavirus Covid-19 by searching for "coronavirus" or "covid19" in our search engine.
Spread the news
Ethanol from distillers can save lives! Forward this information to whoever is a distiller or has ethanol. Hospital and people are missing disinfectant. And the most important gesture right now is to keep clean hands and not touch our face, and of course, social distancing.
All over the world, if you are a producer of spirits,know that you can save lives by giving or selling your ethanol!
Contact your nearest hospital or call the government sanitary offices of your country, they will guide you to do this.
Please be careful to whom you give your ethanol to. People are taking advantage of the situation by selling very high price hand sanitizer and disinfectant.
Ethanol is a virucide in a 65-80% ethanol hydroalcoholic solution. One liter of pure ethanol is equivalent to 500 hand washes. The objective is to inform about local initiatives such as large mobilizations. Modes of mobilization: ethanol production, hydroalcoholic solutions for cutaneous and surface use, partnerships, etc.
Never before has eau-de-vie worn its name so well…
Here are a few distilleries, companies and groups of spirits, breweries, producers, winemakers who are providing support during the crisis.
And thanks to all those we have not listed yet. Feel free to send us your news regarding the Covid-19.
*Don't refuse the use of an online translation tool such as Google Translate or Deepl, in order to read the information featured below in French or Spanish.
---
As we're spending long periods of time at home and connecting with friends for virtual happy hours, it's important to enjoy your drink for the right reasons and in moderation.
Source: https://www.linkedin.com/posts/pernodricardindia_pernodricard-goodtimesgoodplace-stayhome-activity-6654617373938679808-WSx7 
From beer, whiskey or vodka to hand sanitiser and disinfectant – breweries and distilleries are collaborating to turn alcohol into good use against #COVID19.
Source: https://twitter.com/brewersofeurope/status/1250691655084228608?s=08
France
Many professional organisations in the beverage markets have therefore joined forces to create the "J'aime mon bistrot" platform. On this platform, French people can pre-order a voucher worth between €1.50 and €50 at the establishment of their choice, valid from the moment it reopens.
Source: https://www.rayon-boissons.com/bieres-et-cidres/les-acteurs-des-boissons-au-soutien-de-la-filiere-chr?sso=1587369675
By offering Easter sweets prepared by Gourmandise et Chocolat et Chocolat Letuffe, to the residents and staff of the 4 Ehpad de Cognac.
Source : https://www.linkedin.com/posts/hennessy_lvmh-moethennessy-hennessy-activity-6655047956686864384-7ReC/
Pôle emploi is launching a scheme to support companies in key sectors, including viticulture, in their efforts to recruit seasonal workers. Two practical tools have been developed: a single call number and a simplified digital recruitment platform.
Source: https://www.linkedin.com/posts/bureau-national-interprofessionnel-du-cognac_pôle-emploi-lance-un-dispositif-pour-soutenir-activity-6654304075141656576-zpiz/
United to rebuild the long-term care sector
Source: https://www.linkedin.com/posts/david-gautier-464752140_le-monde-daprès-sera-indiscutablement-activity-6655807038901235712-Y_Ap/
A great initiative by CAMUS WINES & SPIRITS in these difficult times for the country's bars, which are particularly suffering from containment. It is by showing solidarity that we will succeed in raising our heads at the end of the crisis. By participating in the #lecocktailsolidaire jackpot it's an opportunity to help our favourite bars and sip a good cocktail as soon as they reopen!
Source: https://www.linkedin.com/posts/camillemonachon_lecocktailsolidaire-by-camus-leetchicom-activity-6655440312498032640-wRaF/
Grey Goose Vodka has pledged to donate 7,600 gallons of alcohol per day to increase the supply of hand sanitizers for those who need it most. #StayHomewithSaverglass
Source: https://www.linkedin.com/feed/update/urn:li:activity:6656186821510254592/
All our cafés, hotels and restaurants are closed today to protect us. Faced with this difficult situation for the entire sector, with major players such as Kronenbourg (Carlsberg Group), Nestlé Waters, Les Vins Gérard Bertrand or Coca-Cola European Partners, #ABF supports #JaimeMonBistrot, a collective initiative to support all establishment owners from now on.
Source: https://www.linkedin.com/posts/assobarmenfr_community-ensemblesolidaires-abf-activity-6656170302516670464-Tpef/
Manguin has sold its stock of fine alcohol to the Merindol pharmacy (84) to manufacture and distribute hydroalcoholic gel to retirement homes.
Source: https://www.linkedin.com/posts/emmanuel-hanquiez-0a1bb43a_comme-beaucoup-dautres-distilleries-manguin-activity-6654268079473860608-nfzo/
Hand sanitizing gel: a platform shows you where you can find it near you.
Source: https://www.lavoixdunord.fr/742041/article/2020-04-16/gel-hydroalcoolique-une-plateforme-vous-indique-ou-en-trouver-pres-de-chez-vous
China
Pernod Ricard China joined forces with other leading French companies present in China and donated 100,000 masks – helping to reach a total number of 2.2 million masks which are to be supplied to frontline staff in France's hospitals, through the organization Santé Publique France.
Source: https://www.linkedin.com/feed/update/urn:li:activity:6656494762452975616/
Scotland
We are delighted to have received a grant of £40,000 from the William Grant Foundation towards our Coronavirus Urgent Assistance Fund.
Source: https://www.linkedin.com/feed/update/urn:li:activity:6652882755463979008/
Chivas Brothers: 100,000 litres of pure alcohol to make hand sanitiser amidst the shortage across the UK.
Source: https://www.linkedin.com/posts/chivas-brothers_chivas-brothers-ramps-up-production-of-hand-activity-6653972896249114625-C_z5/
Chivas Brothers: Operator Technician, John McHarrie and the team are hard at work producing 15,000 litres of hand sanitiser that will be transported to our Kilmalid site.
Source: https://www.linkedin.com/posts/chivas-brothers_from-making-gin-to-making-hand-sanitiser-activity-6656484271823343616-Ygbr/
Last week, the SWA joined fellow trade and campaign associations British Beer & Pub Association, National Association of Cider Makers (NACM), the Scottish Distillers Association (Scotland Food & Drink), SIBA, The Society of Independent Brewers, the UK Spirits Alliance, Wine and Spirit Trade Association and Wine Drinkers UK, calling on the Chancellor and HM Treasury to defer excise duty payments for 3 months: a move that would give our sector a much-needed boost.
Source: https://www.linkedin.com/posts/scotch-whisky-association_last-week-the-swa-joined-fellow-trade-and-activity-6655839548553203713-VoYd/
United States
Proximo Spirits USA. This donation follows direct brand contributions from Bushmills Irish Whiskey to the USBG. And from Proper Number Twelve Irish Whiskey to Steven Siller's Tunnel To Tower's Frontline Fund that will directly help First Responders who are at the forefront of dealing with the current crisis.
Source: https://www.linkedin.com/feed/update/urn:li:activity:6654450865241419776/
Beam Suntory. As we live our vision to Grow for Good, we're continuing to do our part to help fight the spread of COVID-19 by producing and supplying quality hand sanitizer to those most in need.
Source: https://www.linkedin.com/posts/beamsuntory_chicagos-hometown-spirits-company-donates-activity-6656645894223478785-A5w5/
Destileria Serralles,Inc. (Don Q rums), in the midst of the COVID-19 health crisis, produced more than 200,000L of 70° alcohol for hospitals in Puerto Rico.
Source: https://www.linkedin.com/posts/cbh-france_destilería-serrallés-to-begin-producing-activity-6655828104822444034-tb-Q/
Spain
Spanish wine giant Familia Torres is using its 3D printers to produce protective equipment for healthcare workers fighting the coronavirus in Spain.
Source: https://www.thedrinksbusiness.com/2020/04/torres-producing-protective-equipment-for-healthcare-workers/
Italy
#Bonomelli è tra i partner di 'Casa Buonanotte', supportando un progetto di solidarietà dedicato a tutti i bambini d'Italia e fornendo un contributo economico a sostegno della Protezione Civile Italiana.
Source: https://www.linkedin.com/feed/update/urn:li:activity:6656494874256379904/
England
The Spirits Business's Covid-19 Campaign will donate a portion of entry fees into The Global Spirits Masters to two brilliant charities: the Cystic Fibrosis Trust and The Drinks Trust ow.ly/8Sdu30qvHft
Soruce: https://www.linkedin.com/posts/spirits-business_the-spirits-business-launches-covid-19-campaign-activity-6655525291512987648-AeIL/
Whisky firm hailed by Theresa May makes hand wash in coronavirus fight
Source: https://www.mirror.co.uk/news/politics/whisky-firm-hailed-theresa-makes-21884660
Canada
POST-PANDEMIC PLANS: A simple proposal to aid Canadian bars and restaurants.
Source: https://www.linkedin.com/posts/shawn-soole_post-pandemic-plans-a-simple-proposal-to-activity-6656570518055059456-lizW/
Australia
Campari Australia's participation in the #ShakenNotBroken initiative. Supporting the on-premise channel with a contribution of $500,000 in value support, which includes product donations, packaging materials, marketing toolkits, media exposure. And access to a contactless bottled cocktail delivery and collection service.
Source: https://www.linkedin.com/posts/campari-group_campari-n100-hub-activity-6656872003322040323-tOqL/
Antigua & Barbuda
The Antigua Distillery Ltd has made alcohol readily available to produce hand sanitizer and disinfectant.
Eau-de-vie saves lives! a special cheer to Alexandre Vingtier who works day and night to ensure the transmission of information.
Don't drink and drive. Enjoy responsibly.
Join the community on Reddit
Spirits Hunters is a community dedicated to spirits and the world of mixology. Feel free to talk about the world of mixology and bartending here!
Join