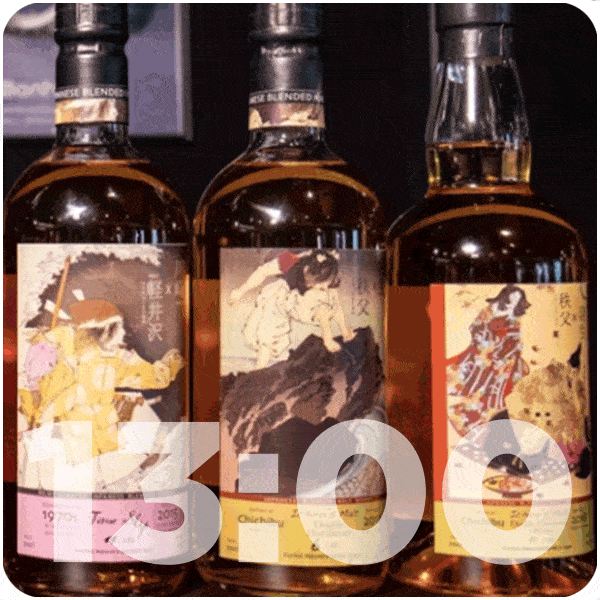 Rare collection of Japanese whisky bottles presented at Bonhams
The presentation of the rare collection of bottles of Japanese whisky and Samaroli by Bonhams takes place in Hong Kong as part of the spring sales.
The Japanese whisky collection highlights the "Ghost Series" with ukiyo-e printings labels, a collection of which no one would be able to have the entirety. The Scotch collections are made with whisky from the legendary Silvano Samaroli bottler.
The incomplete "Ghost Series" of whisky was presented for bid at Bonhams in 2017 at a very high price. Without the last bottle, the collection comprises 8 bottles. It was launched by a European based in Japan named Stefan van Eycken. Passionate about Japanese whisky, he keeps records on every detail of whisky production and history. He is the author of the book "Whisky Rising: The definitive guide to the finest whiskies and distilleries of Japan".
Stefan launched the series with images of Ukiyo-e in the bottles. Each bottle contains a signature print by Tsukioka Yoshitoshi, "New Forms of 36 Ghosts".
There are only 22 complete sets of the Ghost Series. The sixth bottle for the Bonham's collection is missing. Collecting this series is as difficult as collecting the Full Card series. The ninth bottle was recently released, a vat of Hanyu and Chichibu.
For more information : TheValue.com
Don't drink and drive. Enjoy responsibly.