Spirits Hunters has won the John Barleycorn Awards!
Spirits Hunters.com is proud to announce that we have been awarded as a winner of the Marketing + Design Category of the John Barleycorn Awards 2019.
Our media was awarded with the highest level, "Double Gold", receiving the highest marks from all judges, recognizing the design and functionality of our website.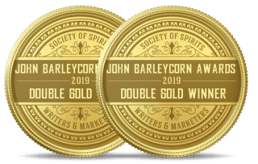 Spirits Hunters.com is a digital media in three languages (English, French and Spanish), available in 360º touch experience design (Erase and GIFS) read in 180 countries with a Click & Buy service. Succeeded in one year to emerge as a media with news on the art of drinking for bartenders, professionals & amateurs. We prone a Don't Drink & Drive and The Art Of Tasting philosophy with gifs by art students.
The John Barleycorn Awards honors the distillers, marketers, writers, and designers whose work is truly exceptional and deserving of industry recognition. The awards are divided into Marketing + Design and Taste Competitions. John Barleycorn Society recognizes that great taste is only the beginning of building a successful spirit brand. A product thrives with the support of bottle and package design, marketing, public relations, websites, promotions, and social media. Finally, we feel proud to find recognition among other industry actors, both in the spirits and media categories.
Among the 2019 Best Of Winners we find:
Heaven Hill Distillery (Large Distillery of the Year); Sagamore Spirits (Small Distillery of the Year); Hanna Lee Communications (Marketer of the Year); Fred Minnick (Spirits Personality of the Year); Sagamore Spirit Cask Strength Straight Rye Whiskey (Whiskey of the Year); Spirits of the USA Legends Vodka (Best Vodka); Corgi Spirits Earl Grey Gin (Best Gin); The Florida CANE Distillery: El Encanto Silver Rum (Best Rum); Mi Rancho Añejo 100% Agave Tequila (Best Agave); Sacred Bond (Best Brandy); Five Farms Irish Cream Liqueur (Best Liqueur); Taste of Florida Spicy Bloody Mary (Best Mixer).
The 2019 Double Gold Category recognized:
Clyde May's; Colangelo and Partners; Hanna Lee Communications; Multiply; Slow Clap Productions; Sunday Afternoon; Partners and Napiers; Rule 29 and Spirits Hunters in the Marketing + Design Competition.
A complete list of Double Gold, Gold, and Silver winners can be found at www.barleycornawards.com.
We wish to congratulate all the contestants for their hard work this year 2019 to earn this achievement and we thank the judging panel and everyone who made this possible for awarding Spirits Hunters.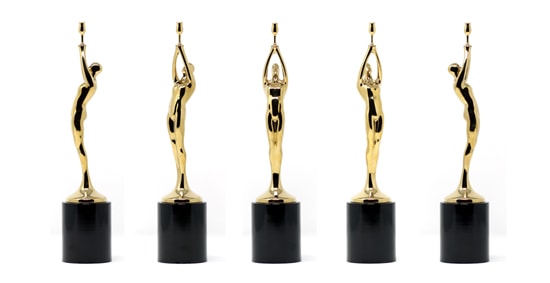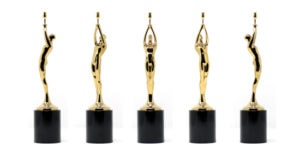 The John Barleycorn Society
*John Barleycorn, is for the average American the familiar personification of alcohol, i.e. whiskey. For half a century, this quest has been illuminated by poems, stories and texts written by the likes of Robert Burns, Jack London and Steve Winwood. Their protagonist, John Barleycorn, is a metaphor for outrage, suffering, death and rebirth in the cyclical nature of planting, growing, harvesting and distilling.
A group of spirits journalist founded The John Barleycorn Society, who sought to honour excellence in all facets of the industry. The journalists spent several years creating an all-encompassing competition that became the John Barleycorn Awards. They included John McCarthy (co-founder and judging director of the John Barleycorn Society); Leslie Sbrocco (one of the world's most award-winning and renowned spirits journalists); Tony Sachs (Spirits and Cocktail Journalist and cocktail contest judge for several brands, including Jack Daniel's, Stoli Elit and Chivas Regal), among others.
An elite team of influential and authoritative spirits journalists have been selected to administer the flagship component of the Awards, a double-blind, double-blind tasting competition designed to become the pre-eminent arbiter of the taste, quality and character of spirits.
Don't drink and drive. Enjoy responsibly.
Join the community on Reddit
Spirits Hunters is a community dedicated to spirits and the world of mixology. Feel free to talk about the world of mixology and bartending here!
Join