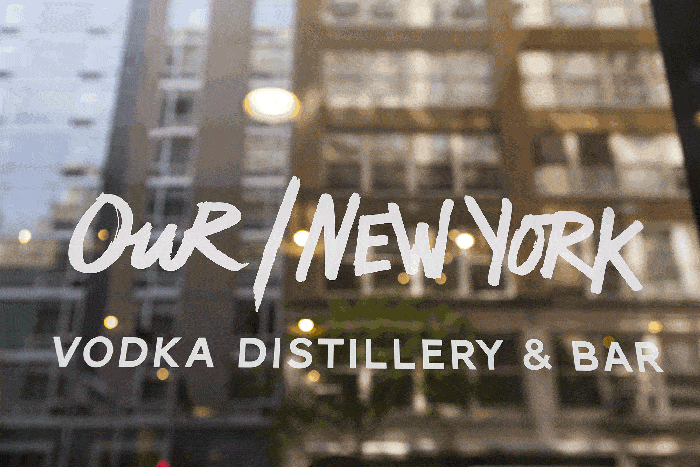 Take a look at the first vodka distillery in Manhattan since prohibition
Unique flavour but also appearance, Our/New York vodka is recognized as "the vodka in the small, cool bottle" and as a product from Manhattan's first vodka distillery.
The small-batch vodka is hand bottled and partly distilled. It does not use herbs, spices or charred barrels to boost up its flavour or hide imperfections. On the contrary, each Our/New York vodka has a different taste which depends on the country where it's sold. It is currently found all over the United States and some parts of Europe. Its ingredients are sourced as locally as possible and it is highly-purified and demineralized by using each country's water.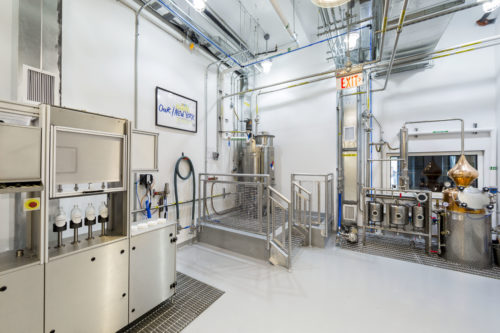 Our/New York Distillery
Dave Ortiz, entrepreneur and artist, partnered with the Swedish parent company Our/Vodka. He admits that the approval to build up the micro-distillery in the heart of Manhattan had not been easy. Being in direct conflict with the NYC Fire Code, it took him five years to create a real change in the zoning law.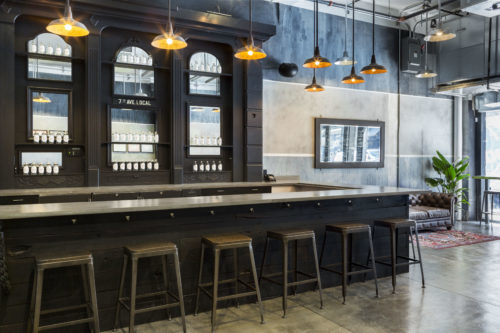 Our/New York Bar
If you are interested in taking a look at this original New York distillery on the West 26th Street, you can sing up online for a free tour offered by Ortiz, where guests are able to sit at its bar or lounge area to drink vodka cocktails or to take straight up shots. Just remember you must be over 21.
Don't drink and drive. Enjoy responsibly