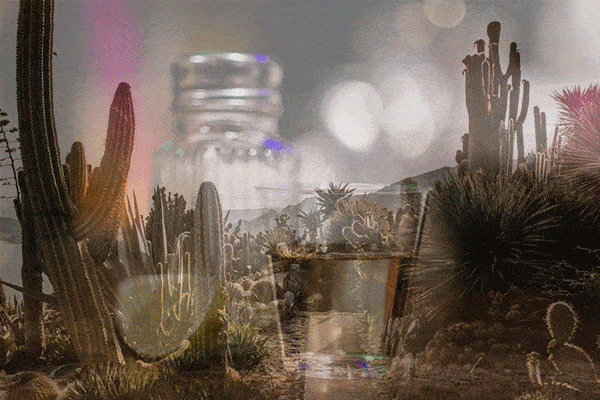 The 10 best-selling tequila brands in Mexico are here
There are many tequila brands having a blast all around the world but in Mexico, tequila's homeland, they have their favourite ones : discover them all.
It is a fact that tequila is represented by numerous brands that cause worldwide furor, but in Mexico they have their favorites. These are the ten best-selling tequila brands in Mexico.
Defined by Patron as The best in the world, Patron is undoubtedly one of the best tequilas that we have seen more than once parading on billboards and in movies. It is elaborated with Weber blue agave through traditional methods that consist of adding the agave pineapples in terracotta ovens and then crushed by a tahona wheel. Taste dry, with sangrita or in cocktail.
Chinaco continues to use the same traditional tequila recipe since its creation in 1977, which dates back four centuries. Chinaco offers three types of tequila, white -blanco-, rested -reposado- and aged -añejo-, all made with 100% agave.
This tequila has existed for 200 years. With so many years, they have developed several ranges among which silver, reposado, añejo and collection stand out. They have also dedicated artist series and flavors such as coconut and margarita. Tequila 1800 has used the same formula since its inception.
Tapatío is a tequila founded in 1937, commercialized in 1940 and of course produced with 100% blue agave. The distillery La Alteña creates this tequila completely handmade and that comes in 5 varieties: white, white 110, reposado, añejo and extra añejo.
His name has a good reason to be. Each element for the elaboration of Tequila Ocho includes the number eight, that is to say, eight years average to mature and to harvest the agave; eight kilograms of agave are needed for a liter of Tequila Ocho, and thus… a tequila favorite for its slow cooking that enhances the flavor.
We know it well, one of the best sellers and not only in Mexico. Made in Amatitán, Jalisco, with 100% blue agave and hand-picked, knowing to the eye which is ready and which is not. A distillery of experts considered one of the best in the world and in Mexico. It has the classic varieties añejo, silver and reposado, as well as fruity flavors Mexican lime, mango…
Don Julio represents today the main luxury tequila since 1942, made with 100% blue agave. It all starts in the highlands of Jalisco, one of the best places to harvest blue agave thanks to its clayey, mineral-rich soil. The distillery, La Primavera, produces this ultra premium tequila, aged in white oak barrels.
Tequila Gran Centenario has existed since 1857, founded by the Gallardo family, and produced at Hacienda Los Camichines distillery since 1857. Known for its Smooth Selection process, smooth texture and for remaining in the classic range of añejo, reposado and blanco, standing out among the rest.
José Cuervo has 250 years of experience (since 1795). Therefore, producing one of the best tequilas in the world and thus positioning itself among the largest agave owners. The brqnd continues the same traditional process since its inception. It is a tequila rich in history, which was present at important moments of Mexico and of the cocktail industry in the world, such as during the appearance of the Tequila Sunrise.
Casa Herradura, distills the last of the ultra premium tequilas in Mexico. And are the first to present reposado tequila to the world. A tequila rich in history, experience and know-how, ranks as the first brand in Mexico. With great popularity in the rest of the American continent, Asia and Europe. Not forgetting that it is the most awarded tequila with the Gold Medal in the world.
Don't drink and drive. Enjoy responsibly.