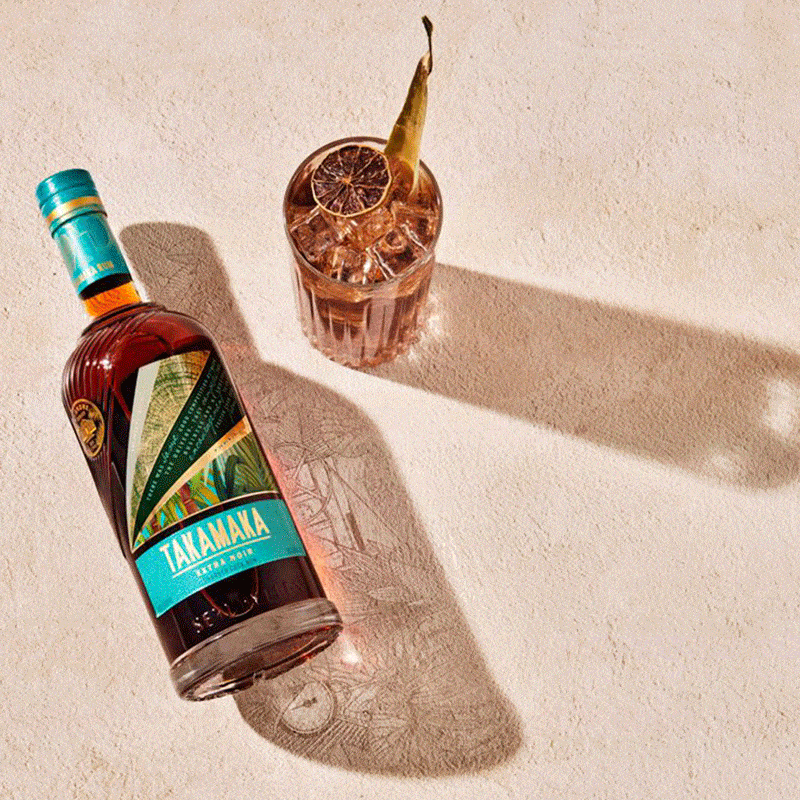 Takamaka Rum: the Seychelles' number 1 spirit
Over 20 years, brothers Richard and Bernard d'Offay have been making a rum for the people of their home to be proud of. We chat the journey of the Seychelles' number one rum – Takamaka
When brothers Richard and Bernard d'Offay launched Takamaka rum on the island of Mahé in the Seychelles, they had one simple goal: to create a rums their fellow islanders would enjoy. Little did they know that 20 years later they would hold the title of being the number one spirit across the 115 islands.
What started with a home distilling book, a makeshift condenser and a bubbling curiosity for making good quality rum, has resulted in the brothers and their team of homegrown talent bringing their unique rum to 44 different markets around the world. Closer to home, Takamaka rums are ubiquitous across The Seychelles – from five-star hotels to tiny beach shacks, the brothers have created a rum to be proud of.
While rum has never traditionally been made in the Seychelles, it has been on the island since the 1500s and is very much ingrained in the culture of the Seychellois people. Families across the islands have made rhum arrangé (a local speciality) for centuries – a digestif made by macerating leaves, fruit, seeds, bark and other ingredients for up to six months. In fact, the d'Offays' own love of rum came from Grandpappy René Michel d'Offay's own endeavours making the traditional Creole drink. Another local favourite is 'baka', a fermented can juice, but Richard and Bernard set about making a quality rum that could represent Seychelles rum on a global stage.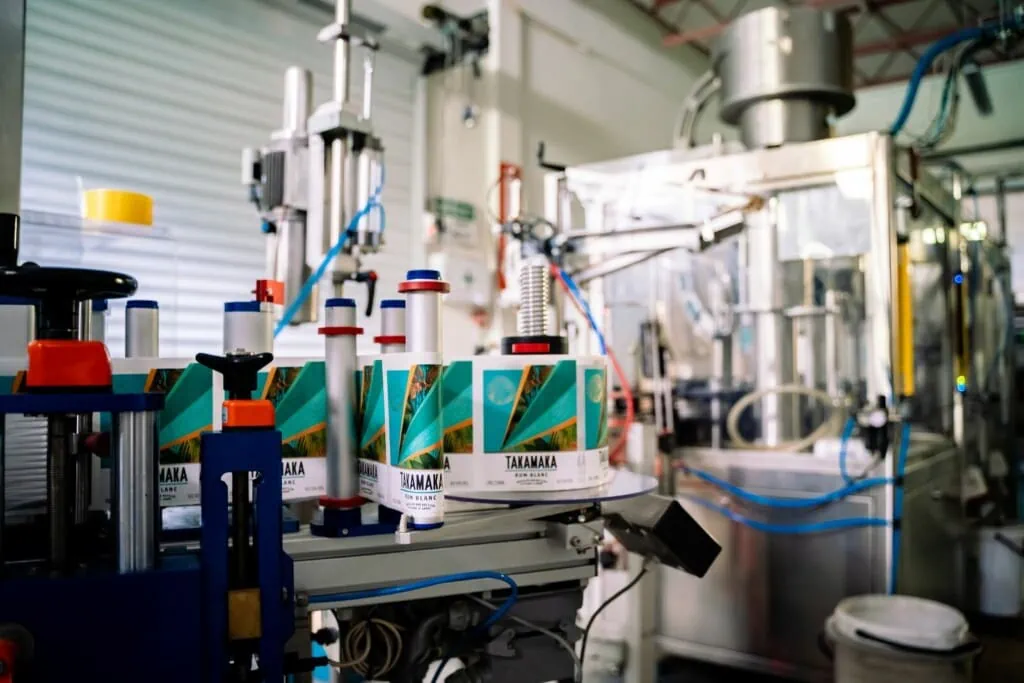 Putting down roots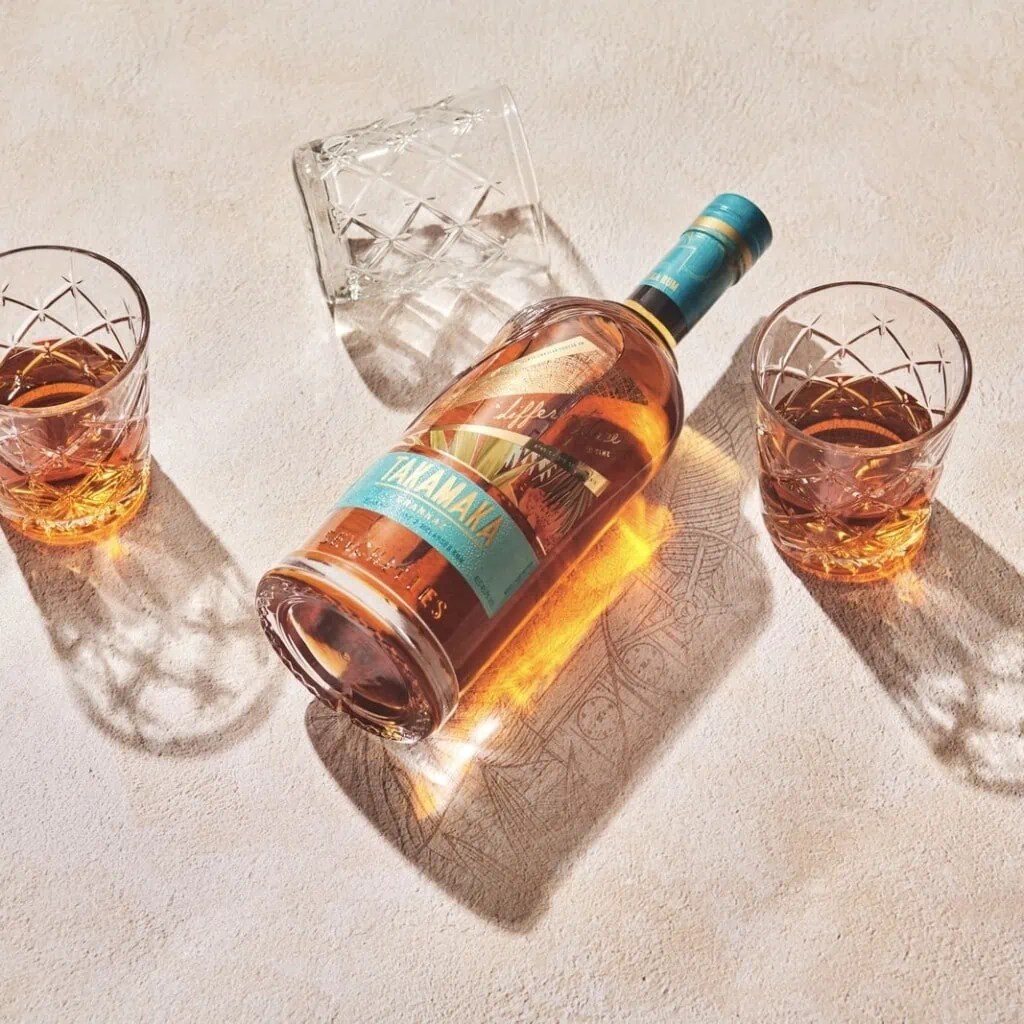 They opened the Trois Frères Distillery in 2012 at La Plaine St André, a plantation estate that dates all the way back to 1792 when it was built by the Jorre de St Jorre family. The d'Offay's own connection to the estate dates back to their ancestor Pierre Louis, a French knight who relocated to the Seychelles in 1778 and was an early neighbour with his family of the Jorre de St. Jorres.
Over the years the national heritage site has had many guises, but today, after a loving restoration by the d'Offays with the Seychelles Heritage Foundation, it is home to Takamaka rum (and its two giant tortoises, Taka and Maka). Laying claim to being the first molasses distillery in the Seychelles, the brand-new continuous column still that can produce over 200,000L a year while they continue to improve their traditional Seychelles local cane pot distillery.
Dream to reality
Visitors to their idyllic island home of Mahé can immerse themselves in the world of Takamaka Rum with a visit to the award-winning La Plaine St Andre, originally built by some of the first settlers in The Seychelles and lovingly restored by the d'Offay family in partnership with the Seychelles Heritage Foundation. Guests can enjoy tours of the house and distillery, a guided rum tasting and a cozy museum that showcases the history of Seychelles, from discovery of the islands and early rule to independence, followed by a history.
The Takamaka Rum ranges are of course the stars of the show and are testament to Takamaka's passion for blending. Made by distiller Matt Cousson and blender Steven Rioux, the final rum blend combine molasses and cane juice, pot and column still distillation and the Takamaka team's 'cavitation method' – a way of pressurising their blends in order to impart flavour and used alongside ageing, allows them to push the boundaries of flavour like never before.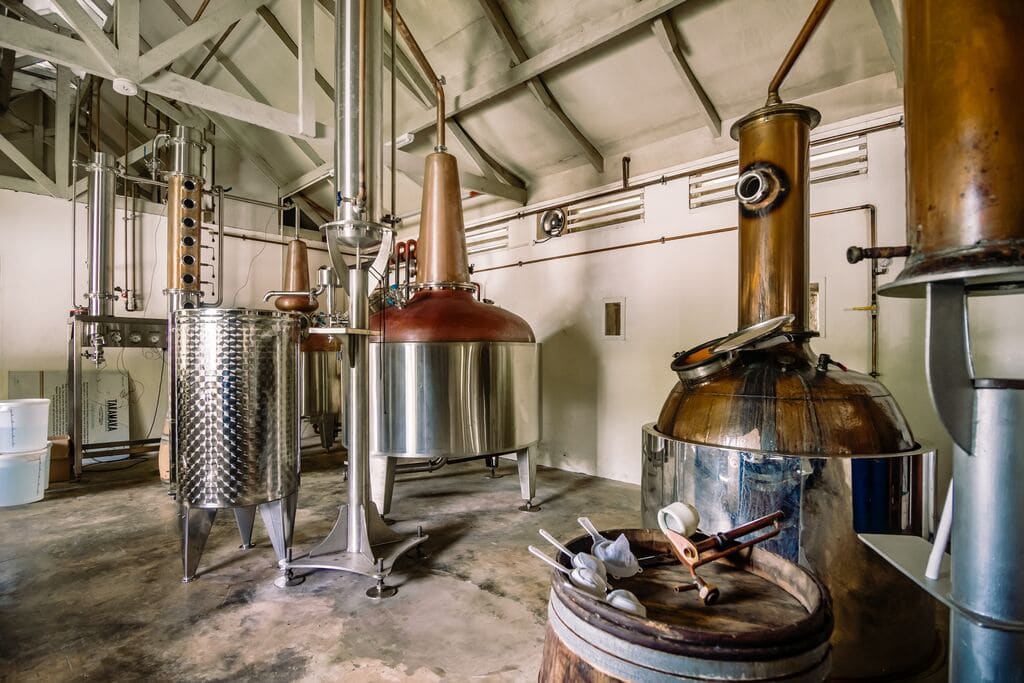 The Takamaka Rum Range
The core range of the Takamaka Rum, the Seychelles Series, is made up of molasses-based rums, distilled on continuous column stills and diluted with natural spring water from the lush jungle mountains of the springs ; while its premium range, the St Andre Series, combines cane juice and molasses rum, both pot and column distilled rums, and also uses aged Bajan rums – production both botanical rums and "pressed" rums.
In this series, we find the Extra Dark Rum, a full-bodied, punchy rum that retains elements of funk and high-ester spice from French oak, as well as hints of vanilla and sweet nuances from ex-bourbon. Sugar-free, non-chill-filtered and bottled at 43% alcohol. Ideal for a long, serious highball.
Pti Lakaz, on the other hand, is a rum full of rich fruit, such as dried apricot, with notes of star anise and dried cocoa beans that end in a complex finish full of dry spices.
Le Clos Series is its most limited range – often 800 bottles or less – and are taken from one or two casks, and bottled at cask strength.
All of these rums are a culmination of the knowledge that Richard, Bernard and the whole team have garnered over the course of 20 years. And as they set their sights on the future, they're also mindful of making sure that they're working to preserve the environment that is so unique to their home. As well as the local herbs and spices to the distillery – like custard apple, curry tree and aloe vera – they're also working closely with local farmers to plant sugarcane in forgotten corners of their land to provide alternative revenue streams and capitalise on the unique terroir.
It's an important and impressive legacy to leave behind. With their recent expansion into travel retail and an eye on taking Takamaka Rum to more corners of the globe.
The St André Series is available in Selected Cavistes in France, while the Seychelles Series White and Zenn is available in supermarkets such as Auchan and Intermarché. If you are looking to enjoy Takamaka Rum in bars of Paris you can taste it at Paris' The Cambridge, Darocco, and Fréquence bars.
Don't drink and drive. Enjoy responsibly.
Join the community on Reddit
Spirits Hunters is a community dedicated to spirits and the world of mixology. Feel free to talk about the world of mixology and bartending here!
Join